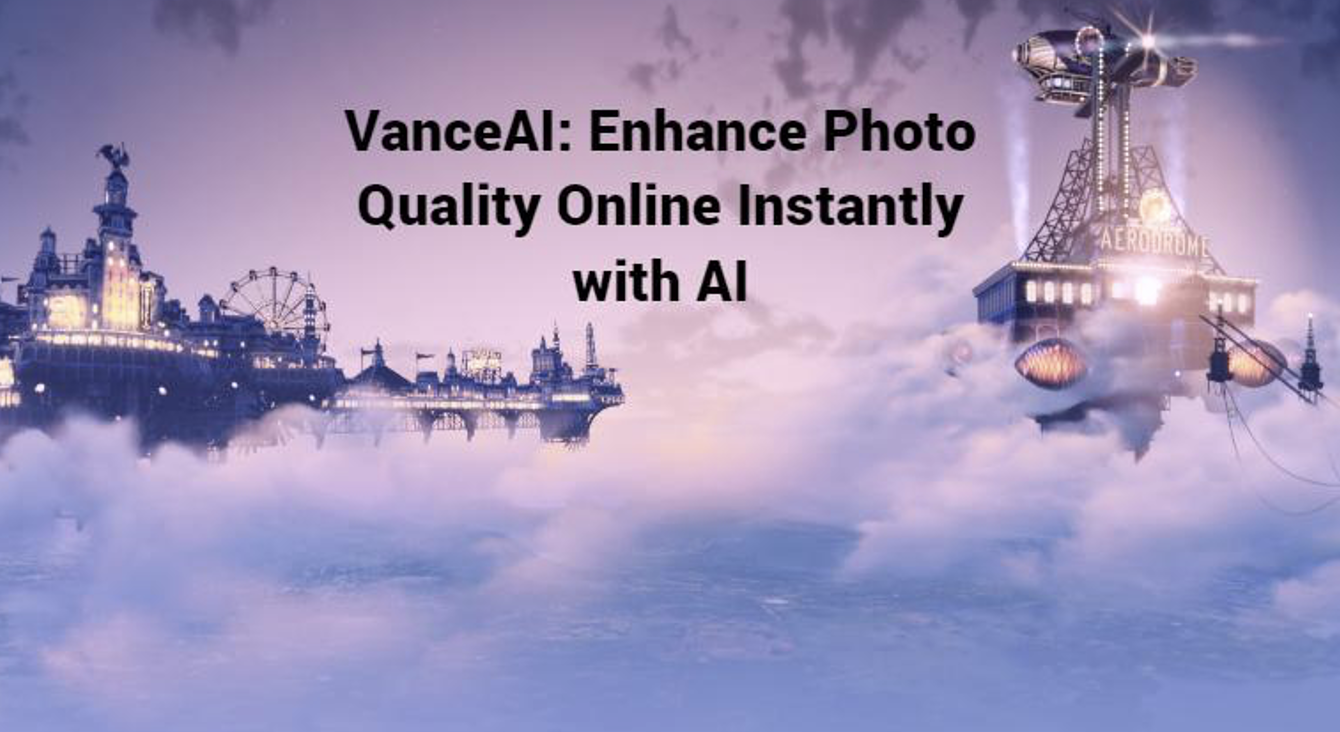 Photo editing is definitely a complex and time-consuming task, especially when you don't have an application that features all the tools you need. However, you can change that with the VanceAI photo enhancer application. The photo enhancer app is useful for businesses, creatives, and also casual users. Given that all of the tools are powered by AI and Deep Learning, you can enhance photo quality with any tool in a matter of seconds while achieving professional level results. In this overview of the photo enhancer app, we will go through various tools and features that it offers and give you the steps on how to use them as well as showing the outputs.
VanceAI is an application suite that offers a range of different tools for image editing and enhancement. You can use this application online, offline, or as an API. Users can sharpen the image quality, convert photo to sketch or anime, remove background, automatically crop images, and more. It also utilizes and implements modern AI and Deep Learning based algorithms into its tools in order to give the best possible results. Overall, VanceAI is a sophisticated application offering versatile usage and great results.
How to Enhance Photo with AI Image Enhancer from VanceAI
In this part, we will see how we can use image enhancer online tools in order to unblur image regardless of the resolution change, if any.
1. Enhance Photo Quality with VanceAI Image Sharpener
The VanceAI Image Sharpener is mainly used for fixing issues that can often plague photos, such as excessive blurriness, image noise, and more. The tool is fitted with smart algorithms and well customized options for users. You can initiate targeted sharpening of photos from the VanceAI Workspace. You can target motion blur or usual blurring issues or simply do an overall sharpening of the image. For overall sharpening, you can also set parameters on how much you want to sharpen the image.
How to use VanceAI Image Sharpener?
1. Use the link on the header to access the online tool. Use the Upload Image option to open the Workspace.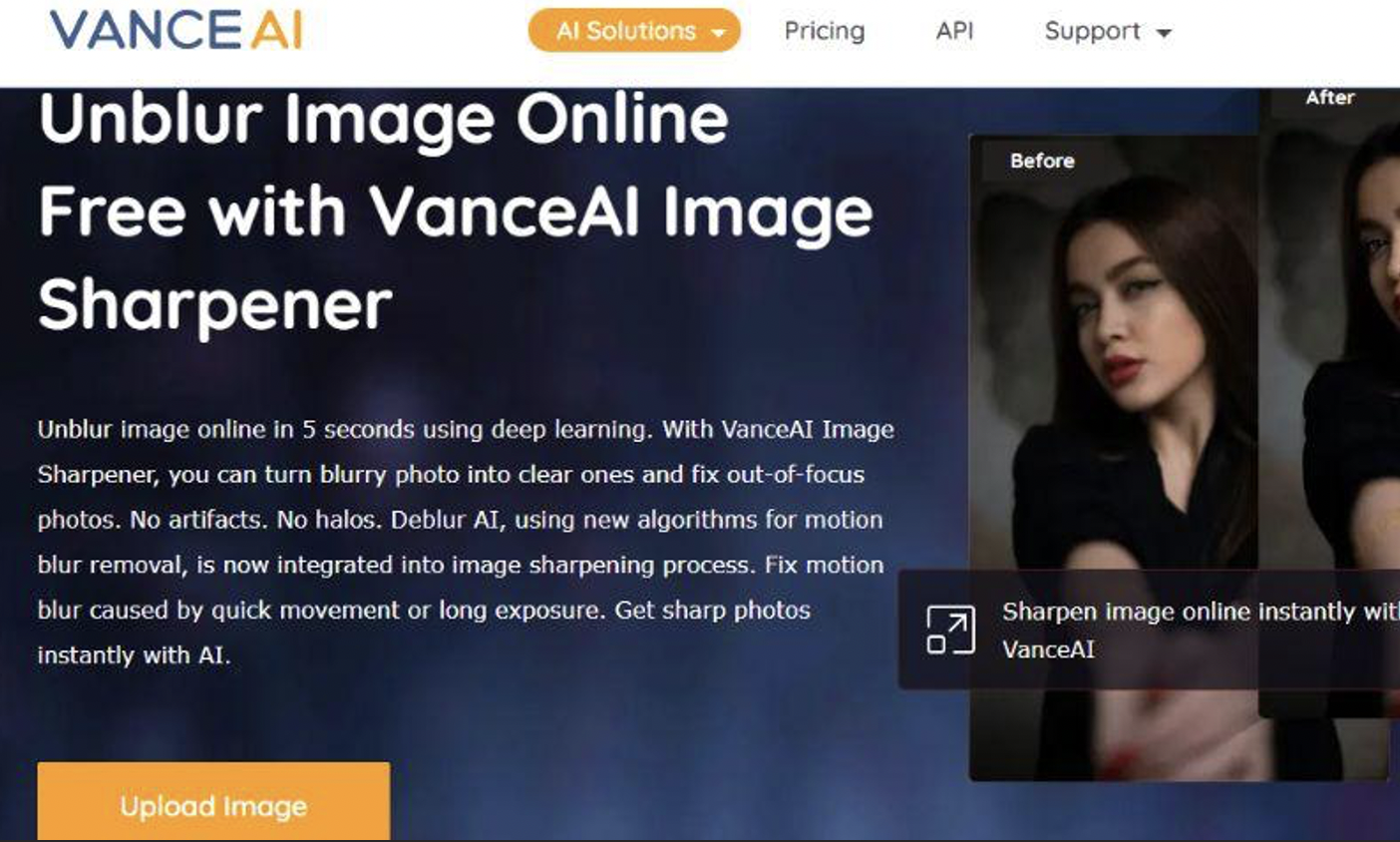 2. Select an image or directly drop an image on the upload function. Choose the type of sharpening algorithm you want to apply. After that, click on Start to Process to proceed ahead.
3. Go to the Processed tab and click on the Download icon on the right to save the image. You can also see the Before-After image by using the Preview option.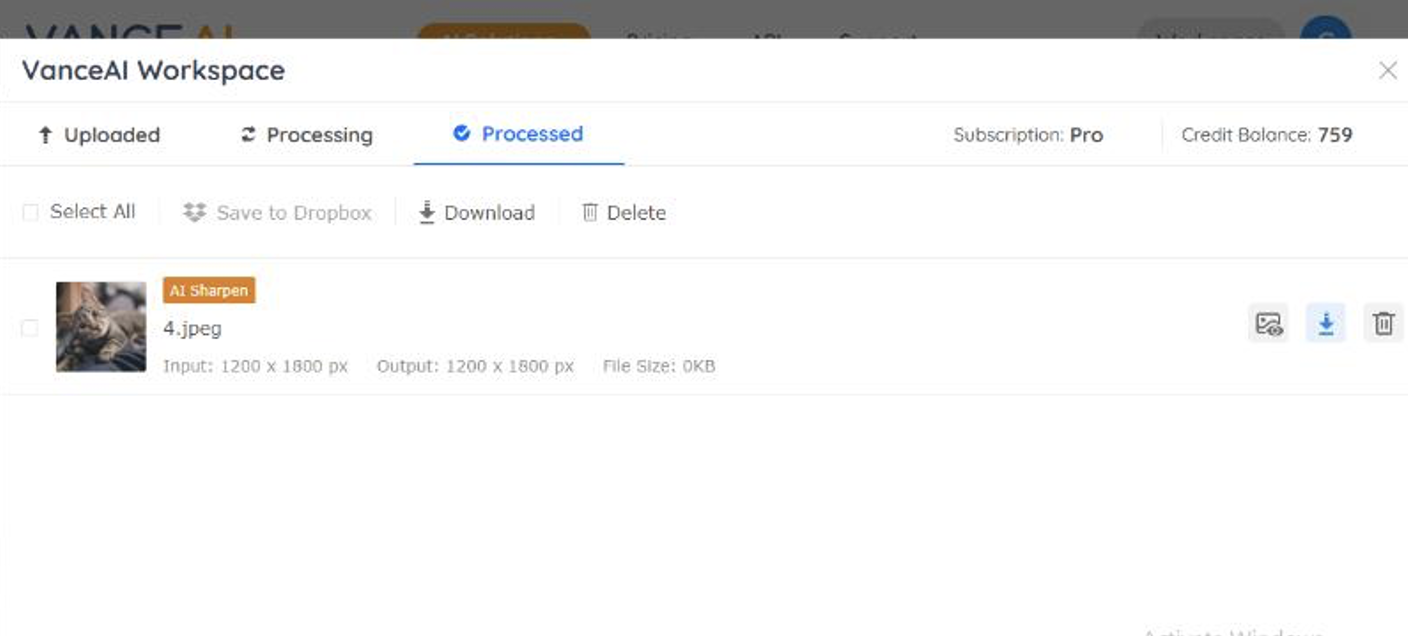 Performance of VanceAI Image Sharpener
Let's sharpen an image to check how well the AI Image Sharpener does.
The application removes most of the blurs and also sharpens the image thoroughly with more details appearing sharper and with better color.
2. Enhance Photo Quality with VanceAI Image Enlarger
This tool is not only an image quality enhancer but also an image upscaler. You can use this tool to increase the resolutions of your images by up to 8 times and 16 if you use the software edition of the photo enhancer. The AI based technology ensures that your image quality consistently upgrades as you keep increasing the resolutions.
How to use VanceAI Image Enlarger?
1. The steps remain mostly the same as other VanceAI tools, making it consistent and easier for users. Use the link to go to the web page and click on Upload Image.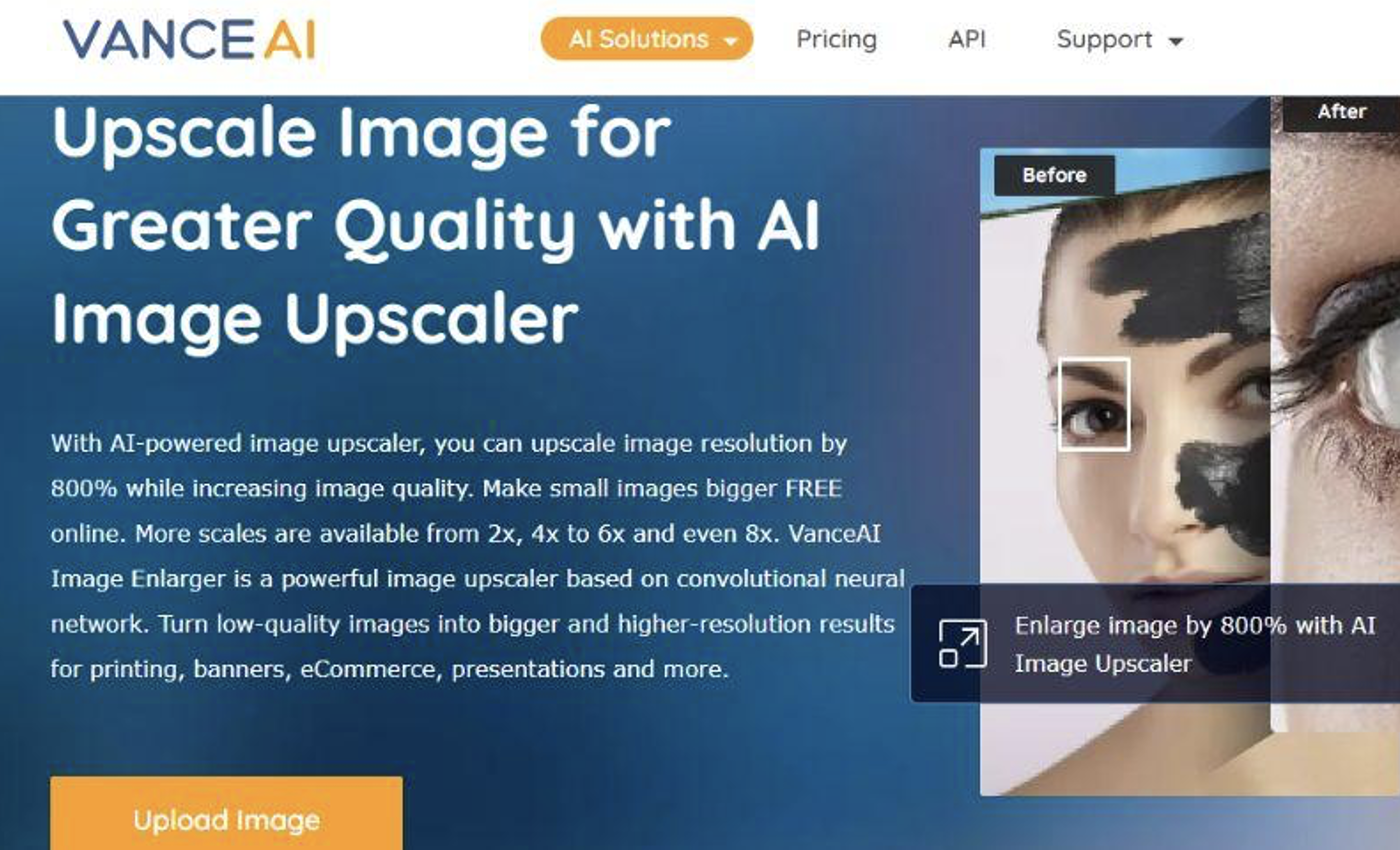 2. Upload the image and choose the enlargement amount on the right. Then, click on Start to Process.
3. Go to Processed > Preview > Download Image to save the image on your device.
Performance of VanceAI Image Enlarger
A landscape image with high mountains and clouds enlarged twice its original size.
The image despite being upscaled for twice its size maintains impeccable quality and definition.
What More You Can Do with VanceAI?
The Toongineer Cartoonizer allows you to convert a seemingly normal image to either line drawing or anime style. You can turn photo to cartoon online free through the three credits given to all users upon a quick signup. Given its AI design, this is an easy way to enhance photo.
Old photo restoration is a piece of cake if you are using VanceAI Photo Restorer as it makes excellent use of Deep Learning algorithms to carefully study the image and then repair it. The application can get rid of scratches, spots, and more. Repair images quickly and accurately to revitalize them and use them again.
FAQs
1. How do I improve photo quality with an AI image enhancer?
The photo enhancer online is a highly accessible application that can be used online, offline, or even as an API. You can simply choose from the many tools VanceAI offers and upload an image. After that, simply set your preferences and start processing the image. You will get the results in a few seconds.
2. Is AI image enhancer free?
The AI image enhancer online and offline have a free version that provides three image credits for free per month. The paid options start from the Basic account that costs $9.99 per month, offering 200 credits in addition to extra features such as faster servers, tech support, batch processing, and more.
Conclusion
The VanceAI photo enhancer is a great asset to have for professional editors and businesses as it takes care of most editing and enhancement needs automatically. Not to mention that the photo enhancer application is highly accessible. The paid options give you access to batch processing, significantly improving productivity and reducing downtime. Finally, you can also check out this guide for more info on VanceAI and its tools.
---
You may be interested in: Using AI In Video And Photo Editing Tools