With the popularity of vaping, many people are searching for convenient ways to purchase their favorite products. You are probably wondering about vape delivery near me? Well, this is where  Juicefly comes in. 
Juicefly is a retail store that stocks various products that can be delivered straight to your  doorstep. Through its user-friendly website, Juicefly has you covered with a comprehensive  selection of alcohol, e-juices, cigarettes, and exquisite vapes. 
Each product on the menu has a "product description" section that provides all the information  you might need about the product's features and specifications. This information includes price,  maximum puffs, nicotine levels, flavors, e-juice content, and battery rating. For first timers,  Juicefly has starter kits for different products, including Elf Bar Ultra 5000 Puff, e-juice, and  charging cables.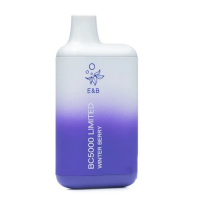 How to Order Products at Juicefly 
While it is easy to order Flum pebbles vape, vape delivery is  
effortless too. Check out Juicefly.com and browse the vast  
whiskey, beer, wine, spirits, and vapes menu. Add the items to  
the cart and pay, that easy.  
However, make sure you are of legal age – 21 years before  
making an order for Flum pebbles and cigarette delivery. This is  
because ID verification will be required upon delivery. 
Delivery Options 
Juicefly offers three vape and alcohol delivery options: 
There is an instant delivery option where you can receive door delivery in 1 hour or less  in most of Los Angeles and California. 

A delivery schedule option is available, allowing you to select the time and date that work  best for you. 

To save a few bucks, you can avoid paying delivery fees by choosing free local at 10725  W Jefferson Blvd Culver City, California 90230. This location is open during business  hours. If you decide to go with this option, be sure to choose "store pickup" when  completing your order. The

Smoke shop delivery

allows you to decide to pick your  preferred day and time of your choice.  
For all these delivery options, remember to have a valid ID for age verification purposes, that is,  to prevent the sale of cigarette delivery to underage customers. 
Delivery Charges 
 Juicefly charges differently depending on the delivery location as follows: • Free delivery for orders over $50 for delivery zones located near the retail store  • For delivery zones located mid-range from the store, there will be a $5.99 added delivery  fee for orders between $50-$100. 
For delivery zones located farthest from the store, there will be a $9.99 extra delivery fee  for orders between $50-$150 and free delivery for orders above $150.  
Remember, the store has a minimum order value of $50 for all deliveries. 
These delivery charges depend on the location. Therefore, while placing an order, ensure to enter  the correct delivery address. Also, orders not delivered or delivered to the wrong address  provided by the customer will be subject to a re-delivery fee.
Delivery Locations 
Juicefly offers vape delivery to Los Angeles, Beverly Hills, Burbank, Culver City, Downtown  Los Angeles, Echo Park, Glendale, Hollywood, Marina Del Rey, North Hollywood, Hermosa  Beach, Los Feliz, Redondo Beach, San Fernando Valley, Santa Monica, Silver Lake, Pasadena,  West Hollywood, Westwood, West Los Angeles. Shipping is only allowed in California. 
Conclusion 
Juicefly provides a convenient, affordable, and effortless vaping experience. With a practical  website, a wide selection of products, and a fast e-cig delivery service, you can get all the  products you need at your convenient place and time. So, you do not have to worry about  running out of your favorite disposable vape product. Just rely on Juicefly, and you will not be  disappointed.
---
Interesting Related Article: "Tips on How to Clean and Maintain Your Vape Pen"