Virtual assistants are becoming more popular. And there's no reason why you should not get one. There are numerous benefits to getting a VA. One such benefit is that VAs can drive business growth.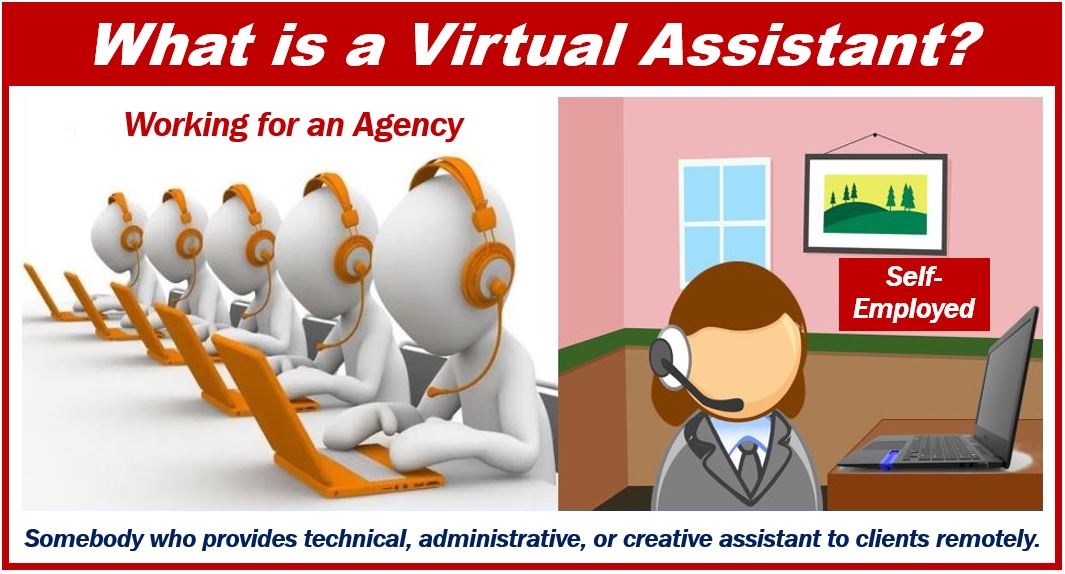 How it works
The process of getting a virtual assistant does not need to be a heinous task. Here is how it works:
Outsource tasks and increase efficiency
Possibly, there are always several tasks you find unexciting and time-consuming; a VA can help you with those. That means you get more productive hours in your day to handle other tasks that require your attention.
Get the best and high-quality services from VAs
If value and outstanding results are what you are after, then a virtual assistant can readily provide that. From the list of skills you need, you can get a VA that fits the bill. VAs bring both experience and skills to the table.
Assign tasks to your VA
Once you meet your virtual assistant, you can decide what tasks to assign them and the time you want it done. Most VAs work well within the deadline with excellent results. Plus, you will only pay for the hours you need. Convenient right?
Why you should get a virtual assistant
Here's why you should get a virtual assistant for your business today.
Reduce operational costs
Unlike hiring full-time employees, you do not incur extra costs like allowances and insurance or medical covers. Plus, instead of paying for working hours in a day, you only pay for the hours you need. All you pay for is tasks done. That makes it undoubtedly cost-effective to consider outsourcing some tasks to someone skilled and experienced.
VAs can drive business growth
By assigning time-consuming tasks to a virtual assistant, you free up valuable time to focus on your business's core. And in turn, you increase the overall productivity of your business.
Plus, if you only operate 8 hours a day, you may be losing some potential customers. You can make your business available 24/7 with a virtual assistant operating when you are unavailable. They can also offer customer support at any time. That can make you more reliable to clients. Thus, hiring VAs can drive your business growth to new heights.
Decrease your workload
Whether it's personal or official, you may have more than you can handle on your plate. Hiring an ultra-talented virtual assistant can help you reduce some of the workloads. All you need to do is assign some of the tasks to them.
What you can outsource to a VA
From handling administrative tasks to offering personal assistance and correspondence with important clients, there's much that virtual assistance can help you with at any given time. With the increased productive hours, your business can grow swiftly. Here are some of the tasks virtual assistants can help you with;
Executive assistance
When you need an executive assistant, trained and experienced VAs specialize in supporting executives and help them keep up with their busy schedules.
Scheduling
From organizing your calendar to setting and sending reminders for important events, your VA can get it done. Plus, virtual assistants can help you book appointments and meetings.
Personal assistance
A VA understands that keeping up with your professional life and still managing your personal life can be a difficult task. And you may end up putting off vital personal tasks. Instead of doing that, let your virtual assistant handle them.
A virtual assistant can help you buy and send gifts, make travel booking for you and research whenever necessary. If you have any other personal task you need to do, let your virtual assistant know, and they will get down to it immediately.
Correspondence
It's easier to let unanswered emails and unreturned missed calls pile up. Organizing, prioritizing and replying to all these is a challenging task and time-consuming. But with a VA on it, it's never been easier. They save you the trouble of going through all of them and offer you a chance to focus on other crucial tasks.
Bookkeeping
From preparing financial statements to managing your expenses, your virtual assistant can come in handy. It's convenient and affordable as opposed to hiring a full-time employee.
Social media management
Yes, this too. Growing your following and doing regular posts is a task that your virtual assistant will gladly take on for you. Regardless of the number of social media accounts you need to manage, your VA is up for the task.
Get a VA today!
With a Virtual Assistant, you can work smarter and get more productive. Plus, you can get a virtual assistant that fits the skill set you need to grow your business and improve your personal life.
---
Interesting related article: "What is Customer Service?"