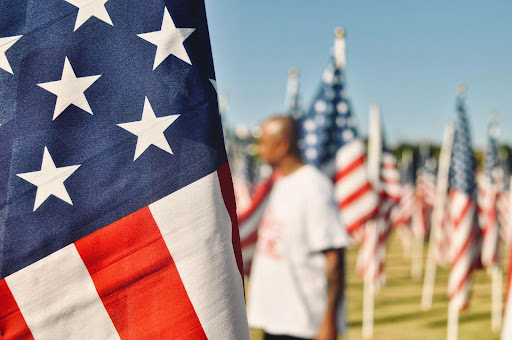 Some veterans have the necessary skill sets to launch a business and run it well developed from their experiences in service. Former military service members are often tactical, organized and strategic, and they understand the nuances of working with a team and leading others. In fact, although veterans represent just 7 percent of the U.S. adult population, they are twice as likely as non-veterans to own a business and 50 percent more likely than civilians to own two or more businesses. Statistics from SCORE, the nation's largest network of expert business mentors, find that companies founded by "vetreprenuers" bring in $1.1 trillion in sales and employ 5.8 million people. And most veterans (69.2 percent) start their businesses with their own capital investment.
Military experience translates well into business ownership. To ensure that veterans know the ins and outs of running and financing and business, they can be served well by pursuing a business degree, particularly one that allows them to turn their military skills into college credit to save both time and money.
Support for the Military Is Part of the DNA at University of Phoenix
University of Phoenix was designed to serve the academic needs of working adults and military service members who were looking to get practical, career-focused degrees that could lead to better work opportunities. Since it was founded in 1976, the University has remained open to all students and has prioritized opportunities and resources for military service members, veterans and their families.
The 2020 Academic Annual Report revealed that 21 percent of the current University of Phoenix student population participated in military service. Service members and veterans are drawn to University resources such as reduced tuition rates for active duty military and their spouses, a resource fee waiver for military members and the ability to utilize their G.I. Bill benefits to reduce the cost of tuition. 
Prior Learning Assessment (PLA) credits at University of Phoenix mean that service members are able to translate their hard-earned skills into college credits, helping them be able to spend less and graduate faster. Military service members interested in becoming entrepreneurs who want to pursue a Bachelor of Science in Management can transfer up to 90 credits toward their degree.
Vetrepreneurs from University of Phoenix
Some veterans and their family members who graduate from University of Phoenix go on to found businesses and nonprofits. Raven Hilden, a 2014 graduate of University of Phoenix and military veteran spouse, founded the nonprofit MilVet to help thousands of veterans and their families receive the help they need. MilVet sends care packages with snacks, hygiene products, supplies, and personal letters to troops stationed abroad and connects military families to health facilities, home assistance mental health services and other resources. Hilden first conceived of the nonprofit in a University of Phoenix business class.
Another graduate of University of Phoenix, veteran Jake Clark, founded the organization Save a Warrior in 2012 to provide support for veterans struggling with mental health issues and to meaningfully combat the high number of veteran suicides. Clark's nonprofit helps veterans with a retreat that includes healing rituals and storytelling along with community building through obstacle courses, equine therapy and labyrinth walks.
Business Degree Options at University of Phoenix
For entrepreneurial military service members and veterans looking to take advantage of the University's many resources and support services tailored to the military, there are a number of business degree options available. These include a Bachelor of Science in Business and a Bachelor of Science in Business Management. All courses are virtual and taken one five-week course at a time with flexible start times and locked-in tuition rates.
In addition to teaching skills like business leadership, communication, management and operations, the Bachelor of Science in Business from University of Phoenix allows students to customize their degree program with a certificate in entrepreneurship or other specialized areas. The Bachelor of Science in Business Management puts a focus on leadership skills and learning to maximize the productivity, efficiency and communication of an organization with electives in areas like project management and organizational negotiations.
About University of Phoenix
University of Phoenix is committed to advancing the educational goals of adult and nontraditional learners including active military service members and veterans. University of Phoenix offers options that working adults need including numerous scholarship opportunities with one specifically for military families. Students also benefit from flexible schedules, online classes, and an assortment of degree programs that can lead to high-demand careers. For more information, visit www.phoenix.edu. 
---
You may be interested in: Financial Options for Struggling Veterans