Who said transitioning back from the military into civilian life has to be stressful? But if there is something that can make the transition daunting is getting stuck behind a desk. Going from an active life, spending most of your time outdoors to sitting behind a desk for close to 7 hours in an office will definitely feel like a step back.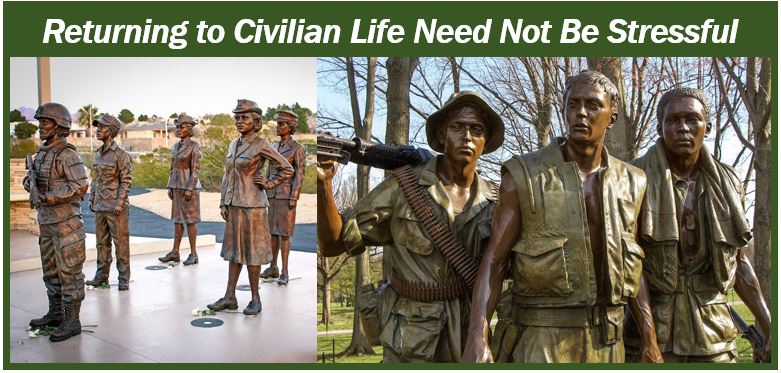 Luckily, this does not always have to be the case since VetFund, a veteran friendly franchise, is the perfect fit for veterans who want to blend in perfectly with life outside the military. Whether you left the service 5 months ago or 5 years back, VeteransOpportunities.com  VetFund can offer the helping hand you need to switch gears to life as a business owner. 
Many veterans have always been attracted to franchise business models with franchisors keen to offer the assistance they need. This does not come as a surprise considering entrepreneurial veterans are among the most qualified, inspired and successful potential franchisees out there.  Coming out of service with a clear understanding of team work and strong leadership skills, veterans achieve success by working closely with their team members. Franchising guarantees an ideal career path to ensure returning veterans are productive participants in the economy.
Being a franchise is all about employing your leadership skills and teamwork in order to attain the desired results.  As a franchisee, you can depend on a network of support from other franchisees and the franchisor while helping the community. This is regardless of the area you choose to venture in. All you need is a little help from professionals and you are good to go.
About VeteransOpportunities.com VetFund
As a veteran or military member, owning a franchise ensures you make a huge difference in the society by hiring and managing employees.   Picking from where we left in 2019, VetFund offers more than operational support to veterans, military members and families. In fact, we provide exactly what you need with our franchise programs thus making sure you perfect your skills while at the same time maintaining a sustainable level of achievement.
The VetFund is 10% of all site advertising proceeds and are placed into a fund. The main aim is to help veterans and military families start and own a franchise business without going through a lot. 
Our goal is to give veterans the step up they deserve in their quest to achieve success.  This includes huge discounts at franchise companies, incentives not forgetting job placements for all members. To us, veterans are part of our corporate culture and empowering them to emerge as successful business owners within a franchise brand is the perfect business decision.  
Why VeteransOpportunities.com VetFund
Having been serving the industry for quite some time now, we understand the needs of both veterans and franchises.  With the numerous programs at our disposal, members are set to have a better understanding of franchising thus making it easy for them to choose the right franchise. If this is not enough, our franchise partners get to interact and connect with veterans and military members who not only have a drive to succeed but also access to funds. 
Our partnership with Militray.com and other media partners is fully backed with the support of the franchise community. Veterans and active military personnel will thus get to know what franchise companies are offering before making the decision to work with them. This in turn leads to numerous benefits for the entire franchise community and the country as a whole. 
Featured Search Opportunities for Veterans
The commitment to supporting veterans in our country is far beyond patriotism and corporate social responsibility.  Actually, it is all about helping them blend easily with life outside service. As for franchisors, they get to attract some of the best potential franchisees out there who happen to have military training matched to franchising. Some of the most notable featured opportunities for veterans you will come across in our site include:
Always An Angel Healthcare

Pestmaster services

All County Property Management

STOP Restoration

MassageLuXe
The Bottom Line
Opting to join the franchising industry is a great step for veterans who want to create a successful career path by setting up their own business. However, they only need a little push to help them attain their goals and VetFund is playing that role.
2020 is already proving to be a remarkable year for VetFund and veterans at large. With more partnerships expected this year, we are definitely going to help military members and veterans leave a mark in the industry.   This is then going to aid the transition of veterans from active duty to civilian life while at the same time putting their leadership skills into practice.
__________________________________________________
Interesting related article: "What is an Investment?"