In the world of social media, streaming services, and ubiquitous marketing, video has become the most powerful medium for interacting with an audience. The digital industry has learned how to make the most of even a few seconds of videos on both television and online. Viewers watch engaging clips that they would never guess is a result of multiple cut-off and edited shots.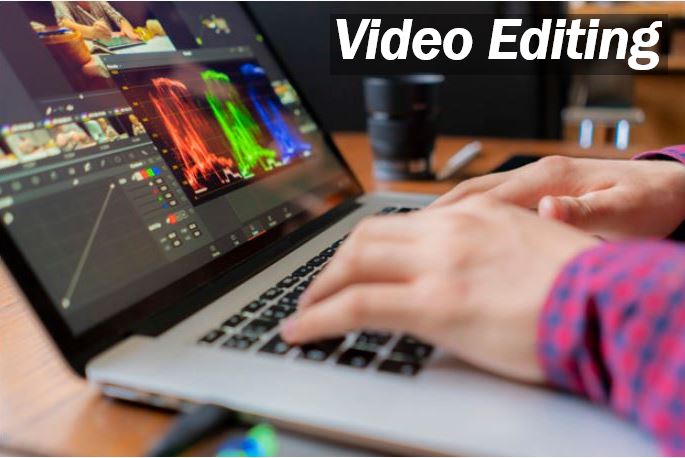 How can you edit flawlessly and produce top-notch videos? It's a long journey, but we're going to cast light on some video editing trends and discuss some handy tips in this video editing guide.
What video editing trends are all the rage? 
Every brand or company that reaches out to their audience via videos strives to make them eye-catching by following up-to-date editing trends. Let's have a look at what is in demand nowadays. 
Live video editing
People regard video editing as a part of the post-production process. However, modern technologies allow for editing videos live by manipulating shots with online editing software. This involves text and graphics overlays and other real-time additions, with a minimal interruption of a live stream.
360° Video editing
360° videos have been marketable for several years, and this trend keeps gaining momentum not just on social media, but other streaming and video content distribution platforms. The 360° view videos showcase content modified and adjusted in such a way to deliver a unique experience.
Expanded opportunities with Motion Graphics Templates
Video editors have been using Motion Graphics Templates for a few years, but now they're incorporating them in the video editing process even more often. These templates simplify and shorten the workflow. Video editors can prepare a library of shortcuts with customizable animated elements to produce higher-quality videos. 
Mobile video editing
We're witnessing many things moving to mobile, and video editing is not an exception. With the range of new video editing software that's appeared in 2019 and 2020, editors have gotten tools for improving the quality of videos in a fraction of the time. In fact, this video editing trend has promising potential for video content production. since it both enhances productivity and saves time.
Top 4 video editing tips and tricks
When you are aware of the latest video editing trends, it's time to learn the key tips that will make your video even better. 
Tip 1. Make audio consistent 
Use audio control on the track in order to adjust the speakers' voices and the background music. Both of them should sound cohesive, so try to avoid either voice or music being louder than the other.  
Tip 2. Choose matching music
Try to match the tempo of your chosen music track with the pace of camera movements and cuts. Also, make sure the choice of your tracks fits the mood of the scenes. Otherwise, your viewers might hear something happy when you're looking to provoke the opposite reaction. And one more important thing – use royalty-free music stocks in order to avoid any legal issues in the future. 
Tip 3. Adjust transition time 
The main point to remember is not to make your transitions longer in previous clips. Use specific tools to trim your videos so they look professional and organic. 
Tip 4. Avoid inconsistent graphics
You'll have to choose a matching font, size, and color of text, and stick to it throughout the video. Of course, you can change them when necessary, though try to make your graphics unobtrusive. 
Takeaways
Use these guides when creating a unique story with your videos.
---
Interesting Related Article: "5 Best and Easy-to-use Video Editing Programs and Services"