If you're a human resources professional, you know the job is about people. it doesn't matter whether you're hiring and retaining talent, welcoming and training new staff, ensuring your people stay safe, or validating their accomplishments, you're always in communication.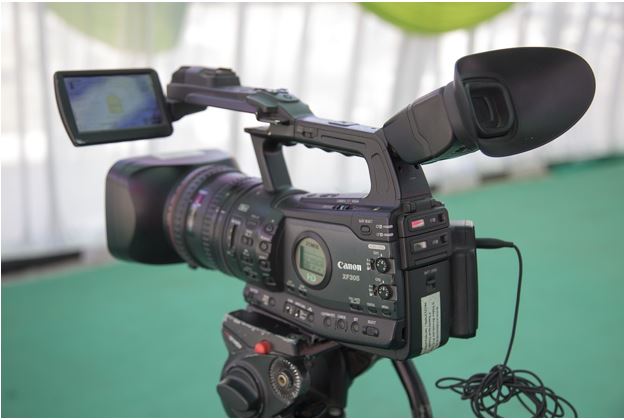 Today, the most effective way of reaching and engaging people is through video. In fact, it's been predicted that in 2021, 82 percent of worldwide online traffic will be video. Here, we'll look at different types of video suitable for HR departments. Remember that just because you aren't promoting to customers doesn't mean that you shouldn't utilize professional corporate video production.
Recruitment Videos
As 10,000 baby boomers reach the age of retirement every day, there are no shortage of gaps you'll need to fill at work.
Recruiting new staff is key to the success of any business, and the best way to attract and retain them is a requirement video.
With a more tech-savvy and youthful workforce on the horizon, video clearly has a place on that same horizon. According to recruitment agencies, job ads with embedded video get 800% more engagement.
The modern candidate is keen to learn about the values and company culture of their potential employers. Each company is different from every other, and that should also be the case when it comes to recruitment videos.
Onboarding and Orientation
Once your talent is on board, you'll be tasked with keeping them excited and motivated about beginning their new journey with the company. Video offers a great way to accomplish that.
We've all been presented with an oversized orientation manual and been forced to follow along. While being able to access so much information is great, it's key for employees to remain engaged during the onboarding process.
Your onboarding and orientation process should include a series of videos. The first one is typically a general welcome address, but it should also include key information, a video on what they should expect, and another with any additional resources they might need.
Training
A worker with knowledge is a worker who's productive. While it's hard to replace in-person training, there's little doubt that video can enhance and supplement it.
The time invested in coordinating all relevant employees to attend live training courses can be costly and cumbersome. Video enables staff to take part in remote training, as well as decrease the cost of the overall training process.
Wrap Up
No matter the type of video you're creating, you need to remember that it needs to be focused on the viewer. These videos are designed to delight, entertain, inform, and educate people.
To enhance engagement, put your stakeholders, executives, and associates in front of the camera, and provide them with an opportunity to speak on the behalf of the company. The person that should represent the company on video depends on the circumstance.
Finally, make sure to have fun. Video affords you the opportunity to be creative, so don't restrict yourself to what's already been done. Try heartfelt, try humor, and if needed, try serious.
---
Interesting related article: "What is HR?"