For every beginner in the forex trade starting to use paid signals, one common question has been the center of discussion: 'are forex VIP signals worth it?' The answer to this question is simple. It is possible and yet safe when you find a legitimate provider offering you a fair process and proven track record S,o in this way the answer is yes; the FX signals are worth it.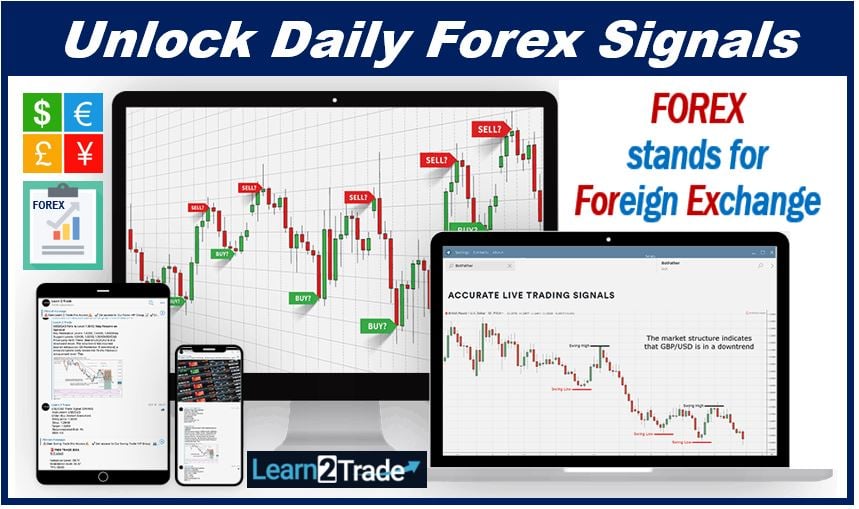 Find the Best Forex Signals
In order to access the best forex signals, it is essential to search for the best provider. Here we are going to discuss in detail the forex VIP signals, what they entail and why they are essential
Kt is quite possible that when you start looking for an FX signals provider, you will come across so many scams. Several people fall prey to them and end up losing their money.  It is necessary to ensure that the signal providing service you are using is the real one. FX signals are important to almost every kind of trader, but they are especially useful if you are new to this.
Importance of Forex VIP Signals to Beginners
For a new trader in the market, there are several challenges to surmount, but the most essential one is the challenge of analysis. In the forex lessons that you have gone through before stepping into the market, you were taught about the two primary methods of analysis:
You might have learned that all these methods have details within them that require your attention. All these details seem overwhelming to every newcomer in this field.
So this is the big challenge as to proceed further you need to pay attention to all these details. Also, you would get confused in keeping everything together and avoid making small mistakes.
That is where you actually need VIP accurate forex signals.
By taking an overview of the statistics, you will see that several beginners fall by the wayside a few weeks into this and lose everything. In order to get through this trade in a profitable way, you need to gain more knowledge. You will see its benefits when you will use VIP  forex signals and also master the strategy development over time.
Benefiting from Paid Forex VIP Signals
These are several benefits especially for the beginners to use making their trading experience a bit easier. Let us go through some of them to make you understand why paid FX signals are essential:
Strategy Development
You can never devise and strategy in ignorance. First, if there is a need for a particular method or want to understand how people come up with a strategy.  On any training session regarding forex signals, you might have learned about the ways to develop strategy But it is not sufficient.
In the process of developing a strategy, you should consult experts to do it in a proper way. You will have to observe all things in detail which was previously practiced and paved the way to success. In this regard, the experts, like those who make our forex VIP signals will help you a lot.VIP signals are very good as they provide more details than the free ones.
Learning on the Job
Learning and mastering any skill is the best way to become a mere follower. One thing that is important to focus on is that not every forex VIP signals user depends on them completely.
The wise traders only use these trading signals to see them prepare themselves against a team of experts.
Save Time
Using premium forex signals is also time saving. Suppose if you are an office worker, and still, you want to do forex trading as a part-time earning, it would be really challenging.
When you reach home fully exhausted, it may be impossible to do all the research on the best forex signals on your own.
The ideal choice for this kind of routine is to choose a premium forex signals service. By using it, all your work burden would alleviate. You would only have to place the trades you think will work. In this way, you can save time for rest and still trade in a good way.
Looking for Paid Signals Online
You can meet several forex signals providers who promise you services with some extraordinary efforts. But beware as most of these are scams offering false promises. Almost ninety percent of these service providers are fake. So be careful to trust any platform for these kinds of premium services.
---
Interesting related article: "What is a Trader?"