The phenomenon of viral marketing occurs when certain events are shared and spread naturally. Excessive or sudden interest from the audience in an event or particular event causes it to spread like wildfire. Behind this, in many cases, careful strategies have been developed, but in other cases, absolutely nothing. Yes, sometimes it looks amazing, something that never happened. Getting a campaign or advertising action in the professional and business fields is something that is difficult to achieve.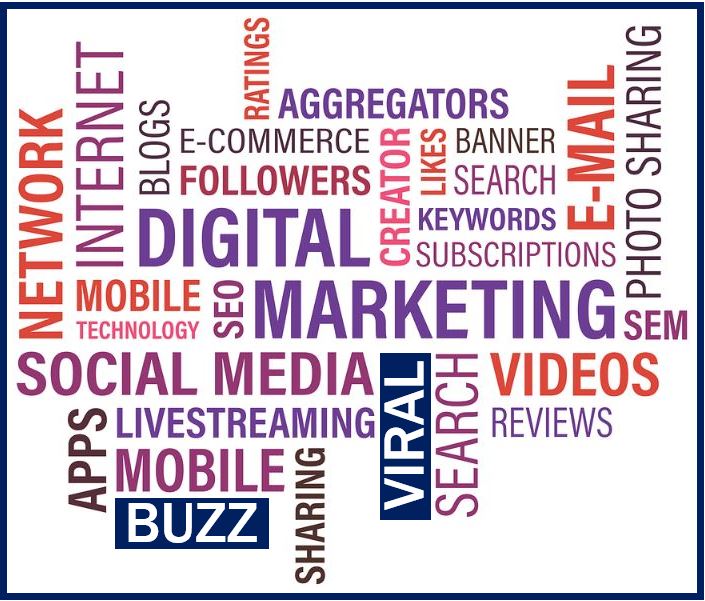 Win the trust of our target audience and show that we are experts, sometimes not enough. Other things need to be done to gain recognition and create lasting bonds.
What is viral marketing or buzz marketing?
Buzz marketing or viral marketing refers to a series of marketing techniques that are used to spread the message and increase conversions and sales. Even to achieve greater brand recognition through different self-replication processes. A system that allows reaching a large number of people who participate or feel involved in a short time. Buzz marketing is based on traditional word of mouth. Today in the field of digital marketing, in the context of electronic media. This is due to the use of the Internet, social networking and services offered by mobile devices.
The main goal in a viral marketing campaign
Of course, it goes without saying that almost all advertising campaigns aim to have a viral marketing effect. At least in terms of targets, and in response to personal brands, companies or products they offer.
How?
To get content to be viral, we must keep in mind what might be of interest to consumers. Concepts related to emotional intelligence are important. Those who inspire or motivate and are able to arouse the desire to share content. There are several keys to achieving a successful viral marketing campaign. And of course, also trying to make certain content viral. They can be taken as a recipe and are as follows:
Interesting title
One of the most important elements in viral marketing in all types of content is having a headline with a hook. Of course, the art of good copywriting greatly influences it. The reader is influenced by it, because it persuades and raises the article being read. Many people save or share publications without reading them for good titles. Know that it has ever happened to you.
Infographics
Various types of infographics are very visual and easy to share. It is important to highlight the title, insert a picture or an appropriate image and provide the appropriate color. We must always place a logo that represents us in this type of material.
Broadcast
It is important to disseminate content through various media and channels, especially if it is more interesting than average. It's not the same as only our followers who read us on various types of social networks that are also read by other users. Consider social groups and communities and news aggregators.
Multimedia
Diffusion of photos, podcasts, and especially video marketing strategies gives very good results. Sometimes even, it is possible to change live video broadcasts. Sharing this type of content in publications encourages virality and hence, a larger audience.
Presentation
The aesthetic and visual aspects of writing text, in any article or format of content are very important. You can make the difference between content that is barely prominent and the others viral. Although sometimes, there are cases of publications, videos, and other low-quality content that reaches the general public.
Among the advantages offered by viral marketing, it is worth mentioning that it can be made massive regardless of the origin. That is, it can be carried out by any person or company with well-defined objectives, even if it does not have many resources. The imagination to power, taking into account the vision of the clear opportunity.
___________________________________
Interesting related articles: