What a virtual number (VN) is? Put simply, this is a system that allows you to communicate via the Internet using telephones and other equipment. However, comparing a regular number with a virtual one is similar to comparing a calculator to a computer. The possibilities of the Internet have added a whole bunch of stuff to an ordinary telephone conversation that is difficult to describe.
VN: get the background information
Here are the basic things that help you to understand the meaning of the concept. Several people can communicate in parallel while using the number. The cost of a call over long distances is equal to the cost of a call to a neighboring apartment. It's easy to make forwarding to another device or another number and much more.
The customer has an opportunity to choose the code to work with: it can be your area code, 8-800, or another.
The service brings the ability to communicate from any place with an Internet connection (call rates remain unchanged). No roaming charges.
By deciding to buy a mobile phone number, you can talk not only via an iPhone, but also via a mobile, tablet, computer, or other devices.
There's a possibility to purchase a prestigious number. The more beautiful the number looks, the easier it is to remember it. The owner of such a number gains weight, solidity, and better business qualities in the eyes of customers.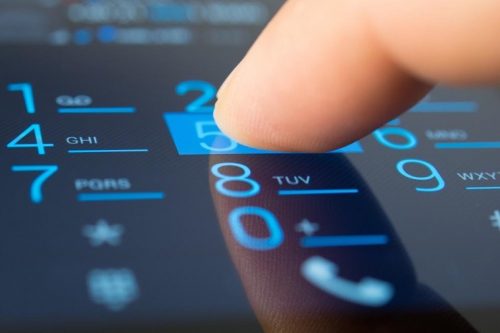 Some companies hold out different opportunities.
They make it easy to start video conferencing between offices. You don't need to physically come to meet and discuss various issues. The mastermind chooses the number of participants, the rules of negotiations, the right to vote, etc.
The service helps calculate the call statistics. This important function allows you to find out the number of calls that came from a certain ad or a certain region. This way facilitates understanding the needs of your clients and helps to place well-thought-out advertising.
Extended work with faxes, recording of audio, and video information to control the communication between employees and customers have a positive impact on the business.
Currently, the competition in the field of Internet sales and provision of services is practically impossible without Internet telephony. Companies with this versatile method of communication will simply attract potential customers. Pay attention that among classic VNs for calls making there are multichannel solutions.
Multichannel number and its peculiarities
The abovementioned option helps always be in touch with customers. A few people will wait for the moment when the line is free. The operator will always be able to contact the user without wasting valuable time listening to songs on the handset. What does a multichannel number look like? It's a regular line that can receive several calls at the same time. They will be forwarded on a first-come, first-served basis. You are able to create a solution for your business that will really be relevant and useful because calls will always come to a number that is known to customers. You won't have to keep a hundred numbers at once that no one will ever remember. A multichannel VN is a way to take care of your business's image. Such a number helps a company to succeed in customer service. All clients will be able to immediately reach the organization and calls will be distributed among the corporate employees.
The virtual number is quite functional, as you can make calls, send SMS messages, record a telephone conversation with a person, and create a blacklist of clients. You can also get a lot of bonuses, such as a voice menu so that the client can choose which office to contact. Pay attention to the functionality of the service when choosing a company that will provide you with this service. Also, mark the reviews about the provider from real people. You can easily get a VN due to these tips.
As soon as you select the necessary conditions and the billing plan, all you have to do is to select the country and the telephone number. Just select VN for your purposes after that. This product can be freely added to the must-have list for modern business. It will help you reduce communication costs and not miss a single client.
---
Interesting Related Article: "How a Virtual Phone Number Can Keep Your Business Agile"