We cannot deny the significance of Virtual Phone Numbers in the modern age. We are living in an era of modernization and information technology. The world has advanced and taken the form of a global village. A person living in one specific corner of the world can communicate with an individual who lives at some other corner. Understanding the basic details of Virtual Phone Numbers and how they work is vital as it is easy to get and cost-effective at the same time. Read on below for more information.
What is a Virtual Phone Number?
A Virtual Phone Number is a telephone number that route calls to the user's actual phone number. These numbers enable long-distance service without incurring the long-distance charge. This is a telephone number without a direct associated phone line.  Another name for it is Direct Inward Dialing.
This number forwards an incoming call to a pre-set telephone number. These numbers are programmed, and the client chooses the pre-set number, which could be VoIP, mobile, or fixed. It is like a gateway between PSTN and VoIP. You can use the existing phone instead of purchasing external hardware.
It is important to know the acceptable use of the virtual phone numbers according to the regulatory situation in the country issuing it.
How to Get a Virtual Phone Number
A voice over IP customer would ask the service provider to provide a virtual phone number and it would have the desired area code. When someone makes a local call, the number appears local, but it is directed to the actual phone number. Companies charge a small monthly fee to provide this service. To get it, consider the following steps:
Go to the website of virtual phone number provider and open an account.
Choose the number of the country of your choice.
Get the number as per the selected country.
Start using it from mobile, laptop, and even your computer system.
If you are a company based in China, you can have your presence in Los Angeles, USA. How amazing is that? Find the best service providers through an internet search.
Uses of Virtual Phone Number
Some uses of Virtual Phone Number in various areas are:
Business
A company in one specific corner of the world can have a virtual phone number in some other country. For example, a company in China can have a number in a foreign country like the USA. There is no need to pay for the fixed foreign exchange line. These are popular among the call centers. The call centers can be in different places and time zones. Virtual business phone numbers are essential for businesses who have international clients. Business appears local to international customers. Thus, having a Virtual Phone Number is a great way to conduct your business all over the world.
Individual
Migrants and travelers can use virtual phone numbers so that the family and friends can contact them. Imagine you are going on a trip, then this number could be useful. People from different parts of the world can contact travelers and migrants.
Marketing
These are useful for marketing campaigns. Virtual Phone Numbers are useful in finding out which of the campaign is bringing what kind of traffic. Business can keep track of traffic generated from Facebook and different mediums. It is useful for tracking the traffic generated from Google AdSense.
Virtual service
Virtual business providers use virtual numbers. Virtual services are gaining popularity over the years. There is an increase in the demand for such services all over the world. Many people are self-employed these days and want to work from different corners of the world. Work has no boundaries anymore. Getting the Virtual Phone Number is thus a great idea for your business.
Traditional Phone Number vs. Virtual Phone Number
A local phone company would require you to purchase the service and sign a contract sometimes. Some VoIP service providers require no contract, and you can cancel the service as per your convenience.
There is no additional cost for call forwarding. You can register it in all major business directories. It would be effective for your business.
With local phone service providers, they can reject your request to move outside of the local area. You can take the number with you by choosing the virtual phone service providers. It would be the same number with more capabilities.
Benefits of using Virtual Phone Number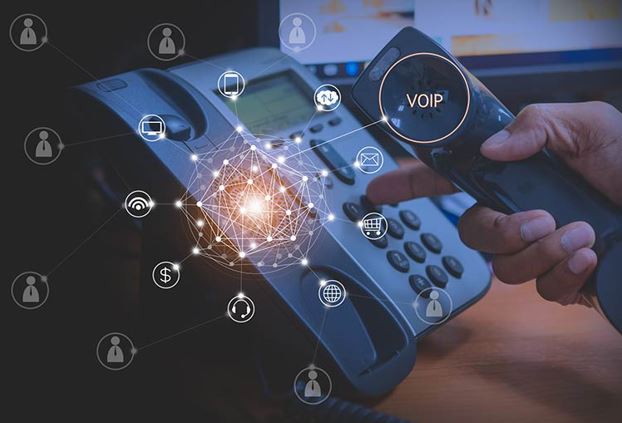 It is a cost-effective telephone number that provides flexibility in communication. Advancement in technology is letting companies give up traditional phone numbers and adopt virtual phone numbers.
A virtual phone number is a means to connect the employee with the customer by eliminating national boundaries. Virtual phone numbers are useful for global communications. It is a great way to provide the utmost level of customer satisfaction. Many companies are using this kind of system. It is important to keep a pace with the fast-changing world.
It is available for all countries. Customer of a company are in various countries and a virtual phone system would be useful for such companies as they can purchase various number from different countries and use it for a common system.
It provides benefits such as
Communication Benefit
Efficient and Cost-effective
Remote, that is available from all over the world and is wireless.
Final Words
If you start a business and think of having a virtual presence, then getting a Virtual Phone Number would be a good idea. Gone are the days when people would rely solely on traditional phone numbers. There are many service providers who could guide you but search thoroughly to get the right service. It is cost-effective and would provide a better means of communication. In marketing, it is a common saying that the customer is the king which is why treating them accordingly to thrive in your business is important.