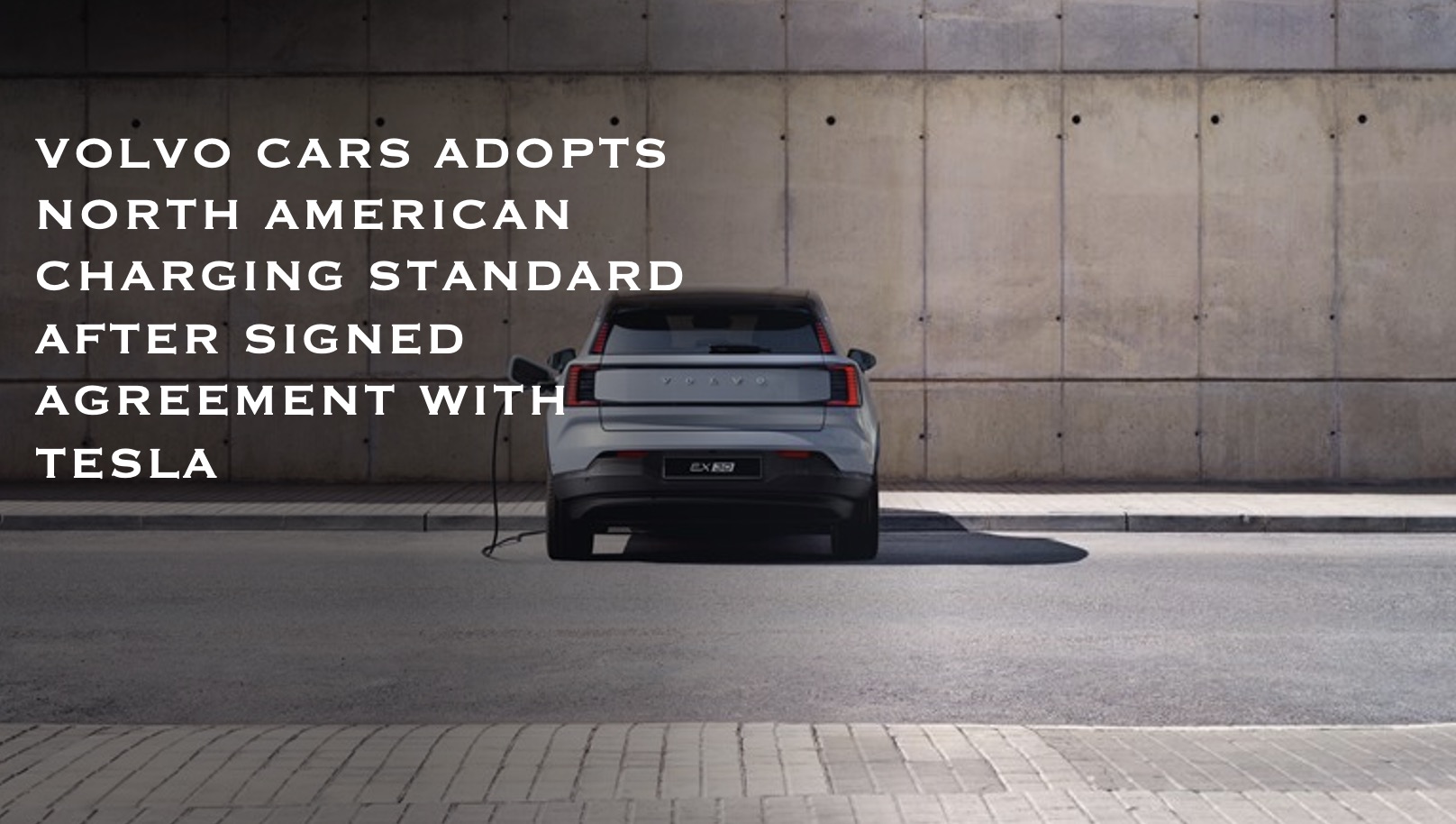 Swedish automaker Volvo has become the first European car manufacturer to adopt Tesla's North American Charging Standard (NACS) port.
Volvo announced that starting from 2025, its vehicles sold in North America will be fitted with the NACS charging port.
This move represents a significant leap in Volvo's ambition to become an all-electric car maker by 2030. It follows similar collaborations with Tesla recently announced by Ford, General Motors, and Rivian.
The deal opens up access to a further 12,000 fast-charge points to Volvo EV drivers, with the count expected to surge as Tesla's Supercharger network continues its expansion across the continent.
Volvo CEO Jim Rowan cited that one of the main obstacles preventing a more significant shift to electric driving — and a key factor in making transportation more sustainable — is access to easy and convenient charging infrastructure. With this agreement, Volvo has made a decisive move towards eliminating this barrier.
"As part of our journey to becoming fully electric by 2030, we want to make life with an electric car as easy as possible," said Jim Rowan. "One major inhibitor to more people making the shift to electric driving – a key step in making transportation more sustainable – is access to easy and convenient charging infrastructure. Today, with this agreement, we're taking a major step to remove this threshold for Volvo drivers in the United States, Canada and Mexico."
Owners of Volvo's existing range of fully electric vehicles, including the XC40, C40 Recharge, and the newly introduced EX30 and EX90, will be able to find charging stations using the Volvo Cars app. They will also have access to Tesla's Supercharger network via an adapter starting in early 2024. Volvo also said that owners of its electric vehicles who want to continue using CCS will be given a NACS to CCS adapter.
A standardized future for EV charging?
Last year, Tesla took a significant step forward by renaming its proprietary charging connector to the "North American Charging Standard" (NACS). Tesla opened up the standard, making the specifications accessible to other EV manufacturers. The company argued that NACS should become the default connector due to its compact size, the fact that Tesla vehicles outnumbered CCS equipped vehicles two-to-one, and the Tesla Supercharging network having 60% more NACS posts than all other CCS-equipped networks combined.
In fact, SAE International just announced it will standardize the Tesla-developed North American Charging Standard (NACS) connector.
"Standardizing the NACS connector will provide certainty, expanded choice, reliability and convenience to manufacturers and suppliers and, most of all, increase access to charging for consumers," said Frank Menchaca, President, Sustainable Mobility Solutions, an innovation arm of SAE's parent company.
But switching to NACS isn't a straightforward process and presents unique challenges for different manufacturers.
For instance, companies like Hyundai and Porsche, which use 800-volt architectures, offer faster charging than what Tesla's Superchargers can. These companies face a dilemma: either persuade Tesla to upgrade their technology to match their charging capacities or concede to charging rates that might be less than ideal.
However, the pressure for automakers to adopt Tesla's Supercharger format is growing, as it represents a widely adopted, high-visibility network. The adoption by Volvo and other leading American automakers like Ford and General Motors is a testament to Tesla's prominence in the EV charging infrastructure, forcing competitors to consider aligning with the Tesla standard or risk being left behind in a rapidly evolving market.
This strategy comes with its challenges, but it also hints at the potential for a more standardized future for EV charging, which would be beneficial for consumers by making charging infrastructure more consistent and reliable across different car brands. Despite the complications, the automotive industry's inclination towards a common charging standard is an encouraging step towards a more interconnected and efficient electric future.
With uniform charging ports, EV users can pull up to any charging station, anywhere, without worrying about compatibility issues. This seamless charging experience would reduce 'range anxiety' – the fear that an EV will run out of power before reaching a charging station – thus making EVs more appealing to potential buyers.
It is also an economically efficient solution. Automakers can collectively invest in expanding the charging network instead of developing separate, incompatible systems. This pooling of resources could lead to a faster and more extensive expansion of charging infrastructure, vital for widespread EV adoption.