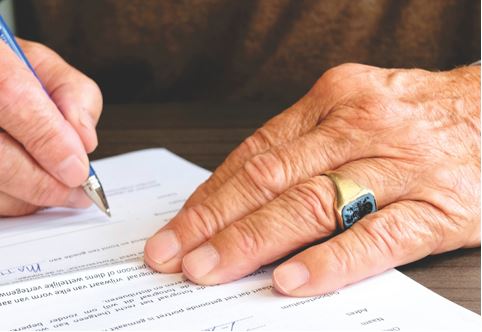 To start, the inevitable question to answer is, "What is a VPAT?" A Voluntary Product Accessibility Template (VPAT) is a document which evaluates how accessible a particular product is according to certain standards. It is a self-disclosing document produced by the vendor which presents each aspect of the Section 508 requirements in detail and how the product adheres to each criteria. VPAT Testing is very crucial in the process of producing.
A completed VPAT becomes an Accessibility Conformance Report or an ACR. It is then utilized by organizations to evaluate ICT for accessibility to make a preliminary assessment of a technology product's conformance to published accessibility standards and guidelines Vendors must establish an accurate VPAT in order to effectively sell their ICT product to the federal government, state government, or educational institutions.
While a company has no legal responsibility to create an ACR, purchasers under federal and state laws must require for an ACR.  A vendor not wishing to complete an ACR will be required to provide an ACR attestation or choose not to respond to the solicitation.
Accessibility Conformance Reports anchors on the standards pertinent to particular laws and organization requisites. These comprise of:
Section 508 Amendment of the Rehabilitation Act of 1973

Web Content Accessibility Guidelines (WCAG) versions 2.0/2.1 – The most commonly recognized accessibility guidelines in the United States.

EN 201 549 – the European Union's "Accessibility requirements suitable for public procurement of ICT products and services in Europe."
The VPAT has four available template versions, and the requirements of your customers will be the consideration on which version to use. The four templates are:
VPAT 2.4 508

: Based on

revised Section 508 standards

and includes WCAG 2.0 plus individual Section 508 chapters

VPAT 2.4 WCAG

: for reporting conformance based on WCAG 2.0 or 2.1.

VPAT 2.4 EU

: for reporting based on

EN 301 549

requirements plus

WCAG 2.0 or 2.1 or ISO/IEC 40500

INT

: Incorporate all three of the above standards
Organizations are increasingly keeping vendors accountable for accessibility statements made in their ACR that is why it is critical to develop accurately otherwise it can put your business into a contractual risk. Since ACRs are part of an official procurement contract, they reflect your formal claim regarding the accessibility of your goods and services. It is also worth noting that a VPAT has its limitations. It can only certify physical products and not intangible assets like websites. 
Like any other important corporate document, remember to update your VPAT when a significant change is made on your product. It is your duty to present an ACR that matches the current status of your product. 
To sum it up, the VCAT was developed to allow for a standard format that makes it easier for procurement units to inspect the accessibility of your product. As a takeaway, keep in mind that the VPAT is only one aspect of a comprehensive internal accessibility system that offers thorough discussions with third-party suppliers, testing with assistive technology users and by accessibility experts testing by accessibility experts, and frequent reviews to ensure that the information presented is not outdated.  
---
Interesting Related Article: "Best Ecommerce Product Editing Tips You Will Read This Year"