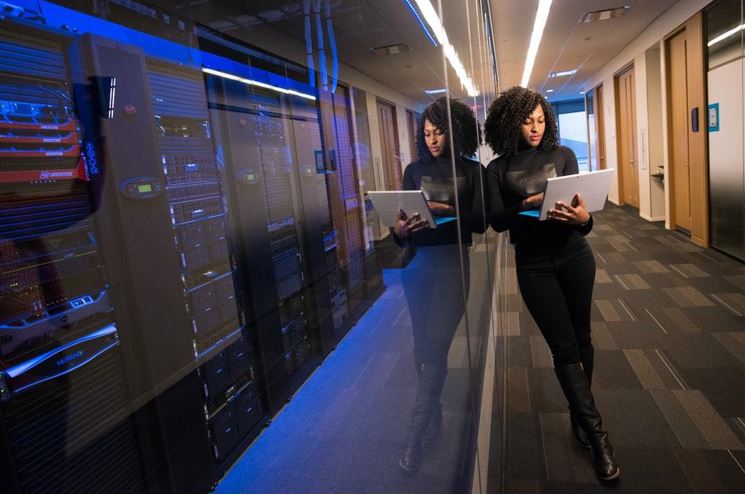 There is a significant number of great, experienced Forex traders who use a Virtual Private Server for their trading, and the number only keeps growing. This incredible tool has caused a revolution in the world of trading.
A Virtual Private Server VPS makes your trading much more stable. It also makes it more reliable by eliminating a lot of inconveniences and threats such as power outages, low internet speed, and even security breaches. Although these features are pretty significant on their known, they are not the only reasons people use a VPS. The real value of it lies in some additional opportunities that some of its features create.
Virtual Private Servers have accelerated the automation of trading. Just by designing a specific algorithm, many traders have completely automated their trades. But for beginners, partial automation with proper monitoring is a better way to approach the whole trading process. Developing your own strategy and making minor adjustments is a great way to eliminate many errors and ensure safer, more reliable trading.
To better understand the great benefits of a VPS, let's dive deeper into how a Virtual Private Server actually works and why you should use it for your trading system.
How a VPS works
A VPS is an amazing tool every serious trader should use. It is a massive server with many separate servers run on a high-end computer. Every partition of a server is completely independent, and purchasing your own part for a monthly fee will give you all the benefits of the machine and the location.
Uninterrupted trading
Manual trading allows you to control every aspect of your trades, but trying to maintain control over everything can be very stressful and lead to some mistakes. That is why both seasoned and the novice traders love using a VPS. An experienced trader will reap every benefit of a Virtual Private Server and algorithmic automation. Maintenance of your algorithm will help you keep it on track, making sure it does what it intends to do. This allows beginners to learn and eventually properly avoid making mistakes.
If you use your computer at home, slower internet will greatly reduce the precision of your trades, while a power outage will completely disrupt and shut down the progress of your algorithmic trading. A VPS and the location of it completely protects you from power outages and any hardware problems, so you can be sure that when you sleep, your trades will continue.
Better security
If you eventually become a successful and prosperous trader, it is increasingly more difficult for you not to become overly concerned about security. To make sure that your account and the trading system are completely safe, you should seriously consider using a VPS. A Virtual Private Server is much more secure than a computer at home. Put simply; with a VPS, you'll be able to monitor your trading system without having to worry about cyber security.
Increase in speed improves precision
As we mentioned before, superior hardware and internet speed greatly increase the precision of your actions in Forex. Try using a VPS Forex Trader, and you will be able to choose servers from Lithuania, The Netherlands, and New York. All these factors will greatly increase the precision of your trades. With a VPS Forex Trader, you will immediately notice a significant improvement in your trading environment.
______________________________________________________
Interesting related articles: