A Virtual Private Server (VPS) is a computer system that stores your website information where only you, or persons you have allowed, have access. As businesses grow, their online security should improve. Digitalization of businesses involves securing data online, and a credible VPS should be your priority. For example, check out services from VPS HiSpeed, a VPS Hosting in Thailand. Their services give you reliable services that will secure your data and improve your online presence. It applies to small, medium, and large businesses.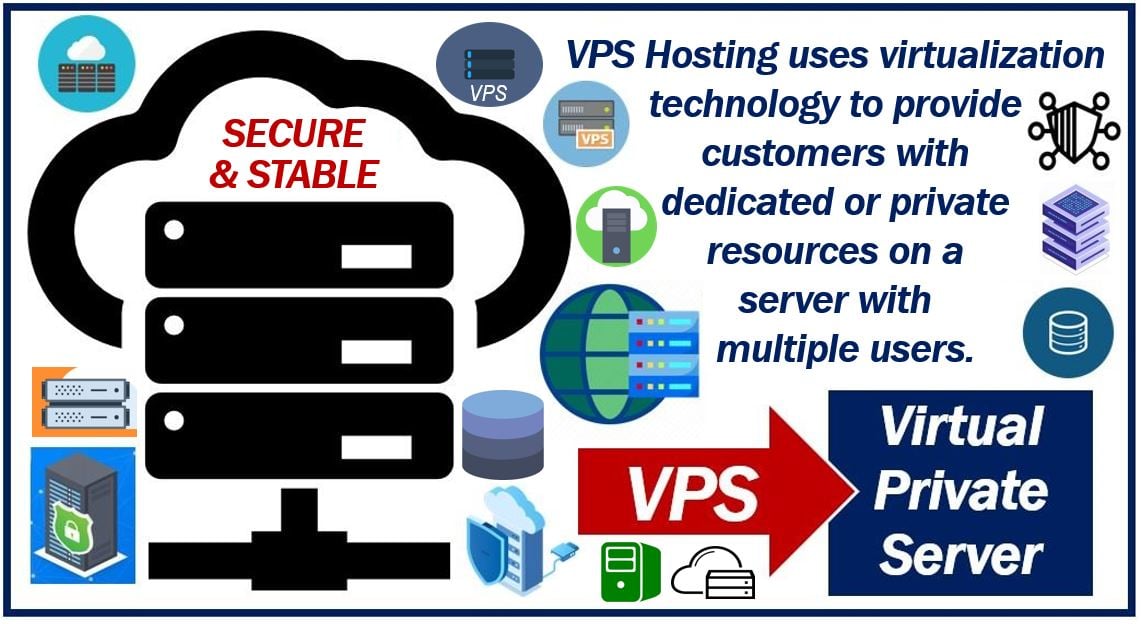 The Benefits of VPS Hosting
As part of your digital marketing investment, VPS hosting is essential. It acts as a data bank for your online information. Compared to other hosting services, its modelling is better. Below are some of the benefits associated with VPS hosting.
Each server from the mother VPS hosting is segmented into different "containers." Each "container" has a unique configuration to tighten its security. Therefore, any cyber-attack, server malfunction, or general abuse from other users cannot destroy your server.
You have your own disc space besides having a security configuration from the hosting service provider. It guarantees your data safety compared to shared hosting.
Websites stored on VPS load faster, improving the number of visits. Also, search engines rank websites based on how fast they load. Using VPS hosting enhances the website loading time, making it reliable, especially for online business growth.
Also, compared to shared and dedicated hosting, VPS gives you premium services. Your website information does not share disc space with other websites. It eliminates RAM limitations or site overloads. Moreover, the hosting can be tailor-made to suit your specific commercial requirements.
Can host more than one domain
If your business has branches or different products, a VPS hosting can work correctly. It has the infrastructure to host subdomains without affecting the performances of others.
One of the many features a VPS system has is its automatic back-up system. It gives you the opportune time to focus on your business since all data passing through the website is automatically stored. The majority of VPS hosting has unlimited back-up as the servers are stored in the cloud. Back up is essential and should be part of your daily discourse.
You have full control of your server
Having a private hosting server gives you the ability to manage your space. It makes it possible for developers to manage their work without worrying about interference. VPS has Root Access, a component that customises access to the server to facilitate total control.
Business VPS hosting only allows you to pay for the service you need. If your business needs a specific component on hosting, you pay for that. It makes it possible to identify when, how, and which part to acquire in the future. However, most VPS hosting comes in packages that suit most businesses. Comparing cost vis-a-vis services between a VPS and shared hosting, it is cheaper to use the former.
When and if you want to expand your online business, VPS hosting makes it cheaper and faster to acquire additional infrastructure. You can increase the RAM and CPU on your VPS to suit your new investments. Such services are not easily accessible when using shared hosting.
Conclusion
With the increased sophistication of online infrastructure, your business's website needs a reliable partner to scale up your journey. Some of the benefits of VPS for small businesses listed are listed above. Although the list is not conclusive, they guide you in choosing between traditional and contemporary hosting. In essence, they help set your business as per with others equally competitive.
---
Interesting related article: "What is Scalability?"