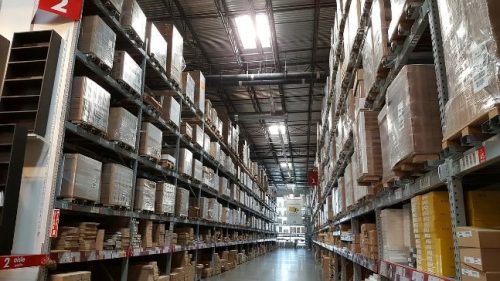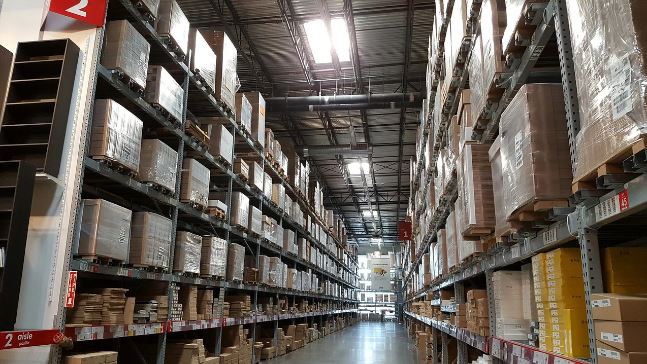 Warehouse safety is imperative for ensuring the protection of both workers and equipment. Where mezzanine floor lifts are installed in a warehouse facility, a number of safety hazards are presented to employees. Therefore understanding how to safely and properly use these is vital for preventing accidents, injuries, or equipment breakdowns.
Ensure the goods lift is securely installed
The first step in ensuring the safe use of a mezzanine floor lift is to guarantee that the lift has been installed correctly, safely, and securely.
When choosing your mezzanine floor lift manufacturer, this should be one vital factor to take into consideration. A reliable manufacturer and installer will have a team of qualified engineers with the right accreditations to install your mezzanine lift safely, securely, and accurately to your site.
Goods lifts should only be used to move goods
As stated by your manufacturer, a goods lift should only be used to carry goods and not passengers. Unless this lift meets all the requirements for passenger lifts, passengers should not board a goods lift. Lifts that have been clearly designed to be used for this reason will be marked clearly.
Be aware of the maximum load capacity
For the complete assurance of the protection of your goods and the goods lift, all members of staff on site must be aware of the maximum load capacity of the mezzanine floor lifts. This should come as part of your safety training, whereby all who intend to operate the goods lifts on your site have a complete understanding of the load capabilities of the structure of your goods lifts. This will reduce the risks of overbearing the lift and potentially causing a dangerous fall or breakdown of equipment.
With the proper installation of a mezzanine floor lift by a qualified engineer, this information will be provided to you as soon as you receive your goods lift from its manufacturer.
Maintain a required level of safety training amongst employees
Training your staff and creating a safety policy for all to adhere to will protect your teams when operating the mezzanine floor lifts across your site. This training should cover how to your teams should operate the goods lift safely, how to clean and maintain the surface of the lift to minimise hazards, whilst also training them on the hazards associated with using a mezzanine floor lift and how to avoid these.
Fire safety
In addition to ensuring the proper use and care of your mezzanine floor lifts, it is also vital to consider fire safety.
Where any electrical equipment or heavy goods equipment is being placed in an industrial setting, the risks of a fire starting and spreading are raised.
It is therefore important to factor in fire safety when installing a mezzanine floor lift to your premises. This will guarantee you are not putting your teams and equipment at risk of fire hazards. You may even need to consider installing additional sprinkler systems to mitigate any risks associated with the use of a goods lift and the risk of a fire.
If you are unsure if your site is safe, you must carry out a fire safety risk assessment. Use this to review the safety of your site after the installation of a goods lift. Ensuring you repeat this assessment regularly as the goods lift is used.
---
Interesting Related Article: "How to Improve Your Warehouse Functionality"