Small businesses require an adequate amount of capital to start and continue. Even though there is an option to create website online free, you need to find possible ways to promote it. Before seeking out funds, you must have a solid business plan that includes how you will use the money. Here are four ways to finance your business and what to consider in each.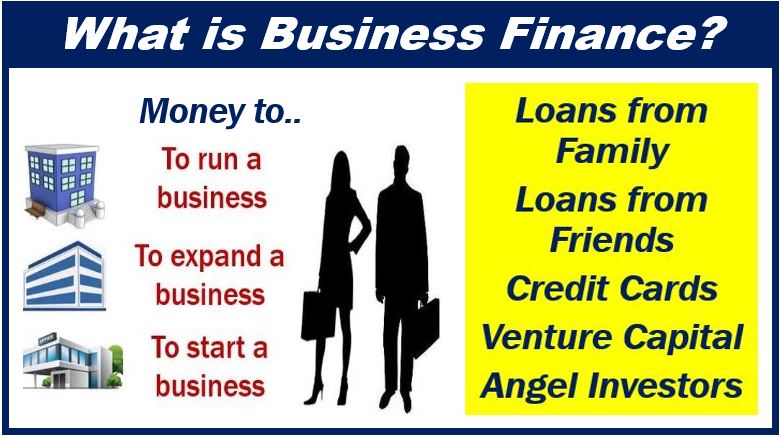 Loans from Friends or Family
This isn't the best idea for anyone. But you can still find friends or family members who are willing to help you. You know better if you want to opt for this idea or not. It mainly depends on your relationship with the person you want to take a loan from and the type of business you have.
Getting a loan from your closest ones can be a good idea if you reached a perfect understanding with the lender. If they are well aware of the risk and are willing to help, it may be a wise decision. If your business succeeds, the two of you may develop a stronger bond.
On the other hand, this may turn out to be a negative approach if you lose money on the investment. Not only will your business go into loss, but you also have a huge risk of disrupting your relationship with the lender.
It's recommended to consider this carefully before making a deal.
Credit Card
A credit card is the most accessible and most flexible option to take a loan for your business. However, credit card loans usually require you to pay a high-interest rate.
The amount you get is based on your credit limit. It will probably be less than what you can get from a bank or credit union.
Credit cards can be a great option for entrepreneurs and small business owners who want to retain their business control. It's the perfect option if you don't qualify for a bank loan and need less than $50,000 for your business.
The best credit cards for your business are ones that offer a long introductory 0% APR period. These credit cards also offer rewards or cashback points on purchases. You get these rewards when you pay the statement on the credit card.
Venture Capital
Venture capital is an equity financing for startups and early businesses. It is similar to mutual funds as you get funding from investors who pool money. Most of them will provide business expertise in areas where they invest.
Though you will lose some control over equity and ownership, there are several benefits to this investment option. For firms that have a limited operating history, venture capital is becoming more popular these days.
Angel Investors
Angel investors are wealthy individuals or a group of investors who invest in startups or businesses in the early stage. They are similar to venture capitalists but differ in certain areas. They usually have the business expertise to help you make a profit. Angel investors will scrutinize your business before investing in it. Hence, you have to build a good case to convince them why they should invest in your business.
Angel investment is a type of equity financing. The angel investors fund the business to get an equity stake in your company in return for their funding.
Most angel investors understand the business and the risk of investing. After all, they only invest where they see potential and long term benefits. In case of a business failure, they don't ask for a payback, unlike venture capitals.
The primary disadvantage of using angel investment is that you won't have sole ownership and control of your business. The angel investor will have a say in several matters about how the business will run. They will also receive a significant portion of the profits.
Final Word
There are several options other than taking a loan from a bank to finance your business. Nonetheless, it would be best if you made a wise decision in choosing the right option. All of above-mentioned funding options have their pros and cons, so consider how much money you need and what you can give up in return for the funding.
---
Interesting related articles: