With over 500 million daily active users it seems that Instagram is slowly taking over our lives. That said, Instagram's prevalence in today's society can be a good thing for new businesses and companies hoping to develop a committed following.
It's never been more important than now to develop your Instagram page into something that will draw people in. Simply put the more organic traffic you can drive to your page, the more potential there is for profit.
The following are 8 tried and tested tips to help you grow your Instagram follower base:
Define Your Target Audience
So you've got your newly created Instagram page and are ready to take on the world! So what to do first? Actually knowing your target audience is absolutely key for creating good content that they will enjoy.
A good way of doing this is to start off with a broad profile of who your audience might be and work inwards. For example if you're trying to attract people to come to your new trendy bar you may want to start targeting young people who live locally and then further refine your parameters from there.
Something else you can do is to check out your competitors' Instagram accounts to get more ideas about how to get followers on Instagram.
Ensure that your Instagram Account is Optimised
Perhaps the second thing to do once you have figured out your target audience is to ensure that your Instagram page is properly optimised.  This includes ensuring that you have a good name which is easily discoverable. If you have a long business name, you may want to consider shortening or abbreviating it to make it easier to search for.
You will also need to fill in the user bio and select a good profile picture which best reflects your business. Remember this is not just providing information about your brand but also creating a brand identity. Not only will doing this this make your profile look more appealing it will also show that you are a real person/profile and not a 'spambot.'
Post Consistently
If you want to keep your Instagram followers engaged consistency is key. When you can see good engagement from followers ensure that you keep on that design. A good way of ensuring that you are maintaining consistency is to create a content calendar. If possible do try to post at the same time of day as believe it or not this does have an effect! Check here for the best times of the day to post on Instagram.
On the other hand you don't want to risk putting your existing followers off so be sure that you are offering quality over quantity and only posting a few times a day max!
Use websites to get free Instagram followers
Believe it or not, some websites offer free Instagram followers! In the ever competitive world of Instagram, getting noticed is becoming even harder these days. This is why you may want to consider using sites or Instagram followers app such as Projectinsta where you can get up to 80,000 Instagram followers completely free! You can even choose to have these new followers arrive all at once, or drip fed over time.
Get influencers to repost your content.
This one is quite a tricky one but can potentially yield big rewards if pulled off right. To begin with you must identify the top influencers in your industry. Once you've identified them, I strongly advise against immediately bombarding them with messages as this will give off a mad stalker vibe!
The best approach to get influencers to notice you and share your content is to slowly build a relationship with them. This can be done simply by commenting on/sharing their posts. Remember by doing this you are also doing them a big favour as you are helping them to reach a wider audience. If you are feeling up to it you could even post content which might interest their followers too. By doing these things these influencers will be more likely to hear you out further down the line.
Run a Contest
Running contests can be a brilliant way to attract followers fast whilst simultaneously adding value for your existing followers. Before doing anything though, head over to Instagram's help page and make sure that your contest does not break any of their rules.
Most Instagram competitions usually involve raffling off a product or service for free. A good way of doing this is to create a post inviting people to like the page or tag a friend in order to gain entry to the raffle. One thing to consider before running a competition is to be sure that you can actually deliver on your promises!
Use #Hashtags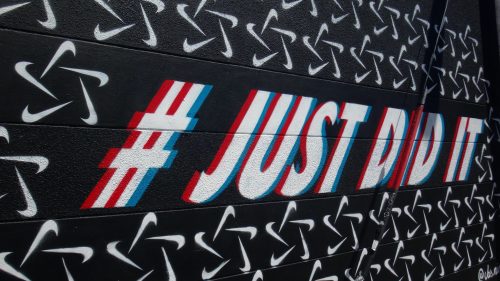 Using a 'trending' #Hashtag can be incredibly valuable in getting people to see your Instagram page.
A Case in point would be the recent #eatouttohelpout initiative set up by the UK government to encourage people to eat out again at local restaurants following the Coronavirus Lockdown. Many restaurants such as Crustbros used the hashtag, this would have served as a reminder to their existing fan base to go out and eat at these restaurants, while also giving them the opportunity to introduce themselves to a whole new audience by appearing under a trending #Hashtag. 
Post more Videos
In many ways Instagram seems to have levelled the playing field when it comes to video marketing. The days of Video marketing being exclusively for companies with big budgets are over thanks to Instagram features such as Stories and IG Live.
Sometimes a video on IG has more potential to be shared amongst friends if it offers something that a still image just can't. Another thing to consider is that going 'LIVE' also puts you ahead of the stories queue so your followers will see your post first.
Although photos still outperform videos in terms of engagement, there is plenty of evidence to suggest that videos are quickly becoming the most popular with users.
Remember that although it can sometimes be difficult to get to grips with Instagram, it is an invaluable resource in marketing yourself to potential new clients. Be sure to try out all of these tips to get the best results in growing your Instagram user base!
---
Interesting Related Article: What Is Social Media Engagement and How Can You Use It for Your Business