We've seen a lot of changes this year, especially in the way we do business. Remote workplaces, online shopping, and delivery services are now the 'new normal' for small businesses. The pandemic continues to change our business landscape and there's no stopping it. Between now and the new year, small businesses can take this time to formulate marketing strategies that ensure their online presence and gain substantial profit in 2021.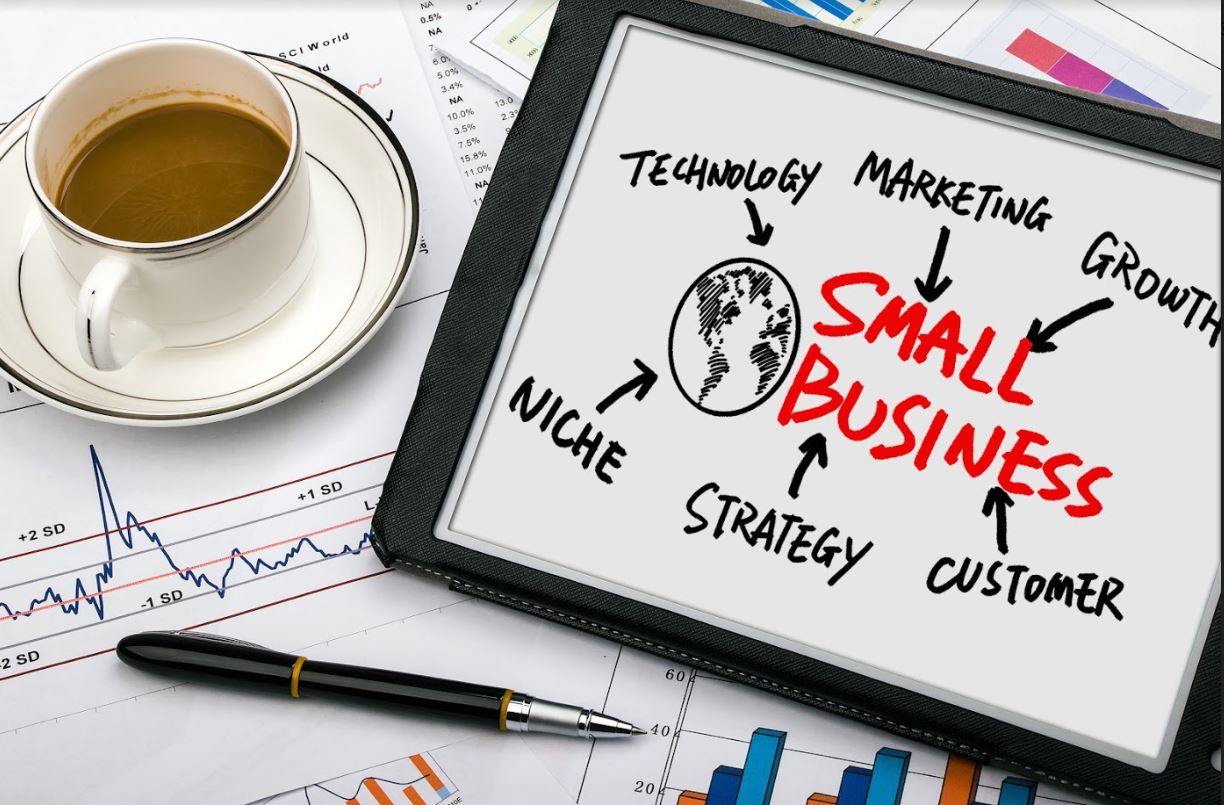 Marketing in Review
Marketing strategies are crucial for companies—especially for small businesses—that wish to make a mark in a competitive world. Marketing introduces the brand to customers, establishes awareness, creates a following, and drives sales.
Small businesses have employed marketing campaigns in various media with digital marketing as a recent inclusion to reach larger audiences. An organic media presence, search engine optimization (SEO), email marketing, sponsoring events, and blogging serve as staples for digital marketing strategies for small businesses.
Ways to Market Your Small Business
In the coming year, the predominant theme for marketing small businesses is build, build, build: build your brand, build your audience, and build content. Establishing your brand to address customers' needs and evolve with their feedback can surely encourage growth and profit for the coming year and beyond.
Experts predict that the best ways to market small businesses in 2021 is to employ a balance of automation and personalization in ensuring a customer-facing approach. The use of software and tools makes operations more efficient while personalization allows the company to focus on creating quality content that resonates with a target audience.
Below are some of the best ways to market small business in 2021. These methods combine the benefits of both automation and personalization as a well-balanced strategy for small business growth and resilience.
1. Email Marketing Campaigns
Email marketing is a tried and tested digital marketing tool. It's considered the backbone through which customer bases expand and marketing campaigns become successful. It's good to use an email marketing service to give you the means to gather contact information without the need to engage in face-to-face meetings. This can be an advantage to the business, especially given the current restrictions brought about by the pandemic.
Aside from the usual sales pitch, you can maximize your chosen email marketing service by offering freebies such as digital downloads, service trials, webinars, site membership, or coupons in exchange for customers' email addresses.
In 2021, local businesses can make the most of email marketing when sales and promotions also include assurances of your company's data privacy. You want to reassure your leads that any information shared by customers remain confidential and exclusive to the company.
2. An Established Site
A well-crafted website provides essential information about the company: products, services, shop hours, contact information, and store location. It informs the customer who you are and what you offer. It goes beyond being a business directory—it also provides a means to connect with existing and potential customers. You can include blogs, videos, and other content to show your business story and give your company a more personal approach.
An eCommerce website ensures that consumers can easily access products and services when browsing online. This makes it easier for buyers to purchase your goods or services with just a tap. An embedded appointment tool also helps set schedules and gives the site and the company a professional image. Chatbots also serve as welcome addition to automated services. Bots can handle generic inquiries and forward any leads to your sales teams.
A website also serves as a 'home site' for all the traffic it generates from all other promotional tools you employ. The key to this is SEO. The use of keywords can increase website visibility and propel your small business into the top search pages and product listings.
Another avenue for marketing in 2021 is taking advantage of voice search. Many customers now prefer voice-activated inquiries, and positioning your brand to rank among the 'best' in a voice search can surely guarantee website visits and sales.
3. Google Business Profile
Reaching out to potential customers can also be done with Google Business. Setting up your business profile allows customers to find your physical store as well as provide general information regarding your business.
A Google Business Profile can also increase the chances that your small business will land on top of search results. Aside from Google, other platforms that allow small businesses to be recognized are Yelp and Bing. Creating business profiles will be an important part of marketing in 2021.
4. Build Your Audience
Customers are the lifeline of any business. So, in order for small businesses to thrive, they must look for ways to continually expand their customer base. For 2021, the use of social media marketing will continue to be key as social media platforms become go-to resources for products, services and, well, almost everything.
Finding where your customers are online gives you an idea how to create content applicable for your audience while maximizing the advertising aspects of these platforms.
Once you know your target audience, you can:
Prioritize Facebook – the leading social media platform with the most users
Connect and contribute to LinkedIn – allows small businesses to build professional networks
Publish videos and advertise on YouTube – create videos that showcase your business' story
Engage audience in Instagram – target visual oriented customers
Give Pinterest a shot – create innovative ways to address customer needs
Try Tiktok – take advantage of its rising popularity to benefit your business
Small businesses who know their audience and how to utilize various social media platforms are sure to thrive in the coming year and in the future.
5. Build Your Content
A marketing strategy forecast for 2021 includes generating quality content to establish unique and personal connections with the small business. Meaningful content should resonate with your target audience and lead to establishing a relationship of trust and loyalty between a brand and its followers.
Content for the coming year is no longer limited to blog posts and product updates—engaging marketing content is projected to include videos and live streams to showcase your business story. A business story relates the ins and outs of your company, giving consumers the opportunity to know you better.
Interactive sessions are likewise engaging as they encourage your audience to participate. Customer reviews and feedback also make great content as these are proof that the brand is highly visible and transparent.
6. Build a Great Team
Employees compose the backbone of a small business. They are essential to the day-to-day operations of the company and their loyalty ensures the growth of the company. While the pandemic resulted into a shift from in-person transactions to work from home set-ups, small businesses can support their employees by providing them with a safe working environment complete with health safety equipment, contactless payments, and protective barriers as in-store fixtures.
Small businesses can also communicate their concern for their employees through posted store signages, email communications, pronouncements on the company's website, and on social media. Ensuring the health and safety of employees can add leverage to the brand and conveys a responsible employer image.
Apart from ensuring employees and the public that health and safety are paramount concerns for your business, small businesses can also transform their employees into brand ambassadors. Having employees as the face of your brand makes it more appealing to consumers as they create relationships with the persons behind the brand that they follow and admire.
7. Build Up Your Community
Small businesses do not exist on their own, but rather operate to serve the needs of a larger community. As a marketing strategy for 2021, small businesses can find ways to return the support they received from the public. Small businesses can partner with other establishments in support of a local event, be it a donation drive or some other charity event. Doing so informs the community that the business is not only after profit but that it also embodies social responsibility. Showing the community your willingness to serve can bolster your brand's image and can also encourage consumers to take part in your community initiatives.
Forecasting Small Business Growth
2020 has been a challenging year for small businesses as abrupt changes compelled them to adopt stringent measures in order to survive amidst the pandemic. Consequently, the challenges that small businesses faced this year form the basis of formulating marketing strategies for the year ahead.
Experts predict that the bulk of marketing strategies small businesses employ are responses to their experience and include:
adopting eCommerce and social media marketing to establish the brand
creating quality content for targeted audiences
incorporating acts of service to reflect social responsibility
Building resilient businesses is the main theme for the coming year as it may present even greater challenges and opportunities than those from this past year. Small businesses can prepare to take on these trying situations as they employ various automated and personalization marketing strategies to guarantee leverage and longevity.
These tools not only ensure customer-facing initiatives, but they can also demonstrate care and concern for employees and the larger community. This personal approach to doing business can surely propel small businesses towards growth and success.