Customer appreciation should be an integral part of every business's marketing efforts. There are many benefits to thanking your customers: A quick word of gratitude can help increase sales by loyal customers or remind those you've lost touch with that your company still values them. Here are some of the different ways you can show your company's customers that you appreciate them.
Send a Thank You Email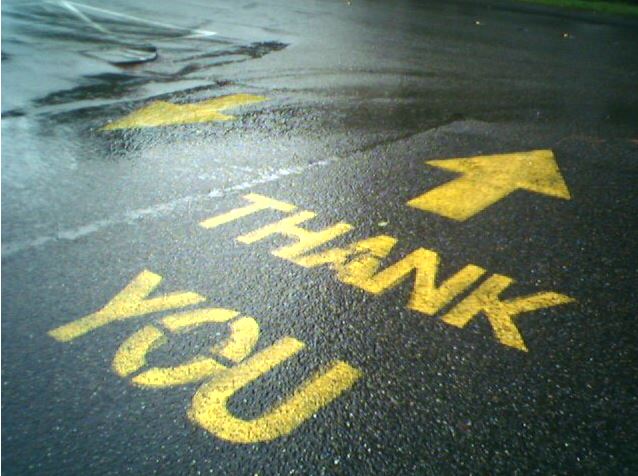 Sending out a thank you email is an inexpensive way to show customer appreciation. You can mention the positive impact your customers' business has had, such as employing local workers, helping keep a small business afloat, and providing for local families. Customers want to buy products and services from companies that value them. You can deliver a template email campaign to all your customers or send personalized emails.
Offer Deals to Loyal Customers
Loyal customers love when companies offer them special deals and promotions. Some people might stay subscribed to an email subscription list only to receive such offers. Try to provide substantial savings when possible. Customers don't typically feel appreciated when they receive a 10% off coupon, but a 20% off coupon feels particularly valuable and generous. Just make sure to let customers know the discount is only available because of their continued patronage and support of your business.
Mail Out Customized Thank You Cards
Many companies have phased out printed collateral in favor of lower-cost digital options. Mail a customized thank you card through the U.S. Post Office to surprise your customers when they check their mailbox. Too few companies send anything besides junk mail through the mail system. However, a heartfelt thank you card will stand out and help make a customer's day.
Create a VIP Facebook Group
People love exclusivity. You can create a special VIP Facebook group for your company's best customers. They will feel appreciated when you invite them into the group with a secret or closed privacy setting. You can post about special discounts or promotional products, especially for these VIP customers. You can define "VIP" status in a number of ways, from the customers with the highest annual sales or those that have been customers the longest.
Host Customer Appreciation Events
You can also host customer appreciation events that let your customers know your staff cares about its patrons. This can be as simple as a customer appreciation day at your physical store location, with small snacks and/or giveaways. Appreciation events are excellent ideas for banks, gyms, and coffee shops that customers frequent in-person, as it encourages them to stop by.
Showing your customers that you appreciate them is key to maintaining long-term, profitable relationships. Start planning your company's approach to customer appreciation, which can range from knowing when to send out cards to implementing regular customer appreciation tactics into your business's operations. Use the tips on this list to start thanking your customers as soon as possible.