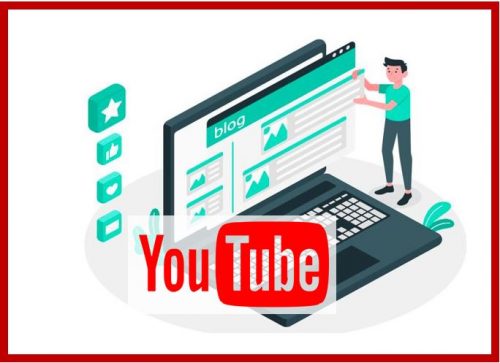 There are plenty of people who have found success on Instagram, and many more who hope to do the same. But if you want to turn that Instagram presence into something bigger, you'll have to look at other social networks as well—like YouTube.
This article will show you some ways to turn your Instagram followers into YouTube subscribers so you can maximize your reach on the web and, hopefully, profit. If you are interested in taking your Instagram marketing efforts to the next level, make sure to read through this guide.
Utilize the swipe up feature
Instagram Stories are a great way to promote your YouTube channel and get more subscribers. You can use the swipe up feature to link directly to your channel or a specific video.
Swipe up is only available to accounts with 10,000 or more followers, so if you're close to that number make sure to take advantage of it!
If you don't have enough followers on Instagram, simply create an ad in IGTV and add a link in bio at the end of your story. Once clicked, people will be redirected to your channel on YouTube where they can subscribe and follow along!
Create an Email List
If you're like most people, you probably have a love-hate relationship with email. You love checking your inbox for new messages from friends and family, but you hate getting spam from businesses. However, email can be a powerful tool for promoting your YouTube channel.
Here are a few tips for turning your Instagram followers into YouTube subscribers.
1) Create an email list using a service like MailChimp or Constant Contact.
2) Give your subscribers exclusive deals on content by offering coupons, giveaways, and even behind the scenes videos if they sign up for your list.
3) Use email updates to remind them about upcoming content you want them to see and encourage them to share it with their social media networks.
4) Include links in your emails that will automatically subscribe them to your YouTube channel!
5) Engage with your audience by asking questions that relate to topics relevant to their interests.
6) When you post something on Instagram, include a link in the caption directing people back to your YouTube channel so they can watch there too.
Post on Instagram and Directly Link to YouTube Videos
Instagram is a great platform for promoting your YouTube channel. By posting interesting photos and videos with captivating descriptions, you can drive traffic to your YouTube channel and increase your subscriber count.
One way of doing this is by creating a caption that links directly to your video on YouTube. For example, if the photo shows you working out at the gym or cooking dinner in the kitchen, make sure that you mention where the recipe or workout routine can be found by adding Watch my tutorial on (name of topic) on YouTube.
It's important to keep the comment short so it's easy for followers to quickly read and decide whether they want to watch your video. If they don't have time right now, they'll bookmark it for later and may end up becoming a subscriber in the process!
Another strategy is mentioning when you've just posted new content on YouTube before posting about it on Instagram. You could say something like My latest vlogs are up now-don't miss them!
If you don't happen to have enough subscribers, you can buy YouTube subscribers that could potentially become regular viewers.
Encourage Comments on Videos
As a YouTuber, one of the best ways to grow your channel is by encourage comments on your videos. This interaction will not only help create a community around your content, but also help you get feedback on what viewers want to see more of.
Here are a few tips on how to encourage comments on your videos.
1) Have clear call-to-actions in your video descriptions that include text and thumbnail tags to entice people to comment.
2) If there is someone in the video who has an account on Instagram or Twitter, ask them for their handle in the description so they can tag themselves or share it with their followers.
Use Your Bio as a Call-to-Action
If you want to increase your YouTube subscribers, start by using your Instagram bio as a call-to-action. Make sure your bio includes a link to your YouTube channel and tell your followers what kind of content they can expect to find there.
You can also post previews of your upcoming videos, or share behind-the-scenes footage to give them a taste of what they can expect. And don't forget to use relevant hashtags and keywords so that people who aren't already following you can find your channel.
For example, if you make music videos, include the word music in your bio and then look for related tags like music video and artist. Similarly, if you're an artist making stop motion animations, use the word animation in your bio to find related tags like stop motion animation and animator.
---
Interesting Related Article: "Instagram tricks and tips for a spectacular Instagram feed"