Websites are much more than a source of information about your brand. The design functions as visual cues about the brand image you want to create and reinforce. The impression made by a website design is a decisive factor in the time a visitor spends on your website to learn about your business. Ideal website design helps boost leads on your page.
It's important to know the best ideas you can implement to increase your chances of getting the maximum ROI from good website designing.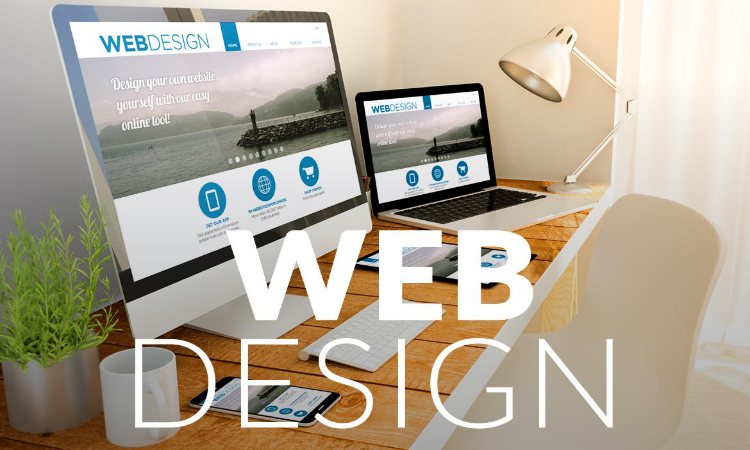 Bold typography
Legible, clean, and artistic typography catches the user's eye instantly. This may include but is not limited to bold, monochromatically colored, color-mixed, and outlined transparent all-caps fonts. Besides, cursive fonts in bold and dual-color tones are also in vogue. Whatever you choose, ensure that the font goes well with the image of your brand.
Make sure that letters are shaped and sized suitably for UX across devices such as desktops, laptops, tablets, and smartphones. Consult a reliable website development service provider to ensure consistency and aesthetics in the appearance of bold text of your website.
Movie-like experience with hero videos 
Thanks to the high-speed internet connections, static hero images have now been replaced with high-quality videos that create a cinematic experience to entertain and engage the target customers. Imagery plays a significant role in any visual design as it helps deliver the messages quickly and succinctly, and videos are the most effective options to do this.
Videos may take time to load, so choose a properly sized video that does not lag your website loading time. Do not show a YouTube video in the hero— either incorporate the video into your website or avoid it completely.
Text-only Heroes
Contrary to the video-only heroes, text-only heroes have also gained precedence. No photos, no videos, just big and bold typography styled in a monochromatic color scheme—one more distinct web design trend in 2020.
The hero image is usually quite large and often sits at the top, which means that it is the part of the website that visitors will see first. Hence showing text-only heroes (which have been dominated by image-only heroes up till now) is an unusual experiment, but the trend will go upward in the years to come.
Dark mode
With so many popular apps such as Whatsapp, Facebook, Youtube, Instagram, and even search browsers like Chrome releasing the dark mode version, it is clear that this web design is here to stay. Multiple factors such as a more sleek and elegant and sleek ambiance, less battery usage that results in energy consumption and reduced strain on eyes ve made this color scheme a popular option.
Switching to the dark mode also makes reading an eye-friendly experience as it reduces the use of light pixels, which in turn lowers the overall brightness of a screen. Some ecommerce website development service providers have also started mixing dark mode with minimalistic white elements and artistic typography. For more stunning visuals, neon typography can be mixed with clean graphics and futuristic elements.
Incandescent color schemes
With the rise of the isometric trend in web design, glowing neon colors such as green, pinks, blues, and purples can make any website look modern and futuristic. The use of darker shades of these luminous colors light up the screen rather differently and gives a bold appearance to your site. Since darker, non-colorful background makes luminous colors look prominent, neon-colored elements are a good match to the web design trends (dark mode, minimalism, black and white) discussed above.
3D elements
The massive technological advancements in recent years have resulted in these enticing and versatile web design trends. 3D elements are exciting, engaging, and increase the customers' span of engagement. Reputable brands prefer web designs with 3D elements as these add depth and a sense of realism to the presentation of products. The customers can see the practical use of products from various perspectives. However, go easy while adding 3D elements to your website as too many of these can make the website heavy and slow to load, which in turn would affect the SEO efforts for your website.
Web designs in 2020 have been full of innovations. However, this is just the beginning as these trends will peak in the coming year and give way to many new experiments.
---
You may be interested in: "Outdated Web Design Trends That Need to Be Avoided"