Back then, when people took an entrepreneurial route, they only had to prepare sufficient capital, obtain the necessary legal documents, and get ready with their best sales strategy to boost their revenue. But with the changes in the 21st century, these steps became inadequate to guarantee a successful launch for most.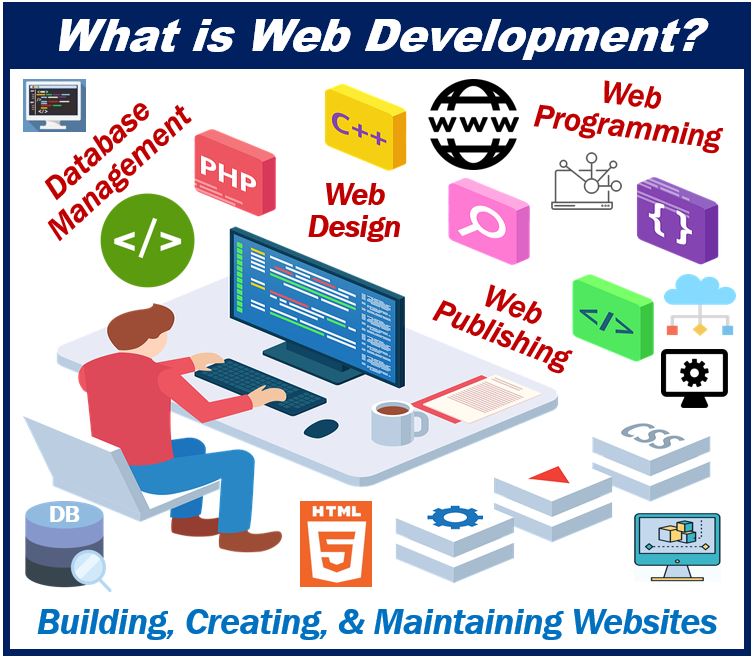 So before deciding to market your product and services, think for a second if you could afford a web development in Melbourne, as having a website ensures that your business would have a seamless operation.
There are no exact numbers
We know that you might be eager to find out the potential expense associated with building a website. Still, there's no actual price regarding this matter, as many web developers would tell you that the cost would depend on various factors.
For instance, an average fee in web design could take between $5,000 to more than $10,000. But if you factor in the preferred quality, type, design, SEO considerations, and others for an e-commerce site, you could be looking at a price range of $8,500–$20,000+.
As much as we'd like to remain in that ballpark, there's no guarantee that you'd only have to spend that much. Yes, it means that if you do become too particular in creating your store's website, there's a possibility that there'll be an increase in your web developer's quote.
Can't I just do it myself?
It's understandable when someone feels overwhelmed about the things related to bringing a website to life, but keep in mind that businesses don't come cheap.
There's no DIY technique in creating websites, mainly if it's meant to house your products. More importantly, it would be best to act impulsively as web development is focused on handling complex elements, such as the homepage, back-end, cart, category pages, and discount systems.
As a result, programming a website could be a time-consuming project which is reflected in its cost.
Factors to look out for
Generally speaking, there are numerous factors involved in estimating the potential expense for the website. Yet, the following are some of the standard features that business owners should put into consideration:
Website type
A website type refers to the kind of site you'd like to present to page visitors. Typically, this is divided between static and interactive categories, wherein the first displays only text while the other allows interactivity or a 3D feeling between the site and the website users.
As an additional effort, web developers often include many images and videos in the website to appear more realistic and improve the user's experience as they navigate through the pages.
For this situation, we'll classify website types into four: simple, basic, conversion-focused, and custom feature-rich sites.
The simple pertains to websites usually dedicated to small or startup businesses. Usually, these sites are suitable for companies with few listed products and services that they don't intend to sell online.
This means that the platform's role is to be a professional card. People could learn about the business's background and the ideal contact information to reach out, making it fitting for a local business.
Suppose the entrepreneurial goal of your business is to attract more site visitors for a steady flow of income. In that case, a polished website like a conversion-focused one could entice your users to add some of your showcased products to their carts. Though, of course, this particularly puts businesses providing services at an advantage.
Design of the site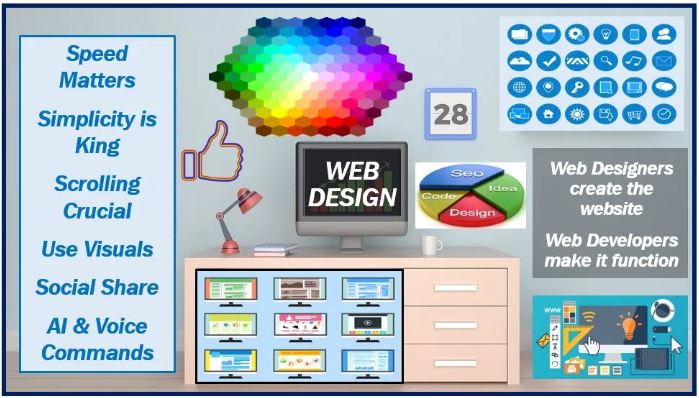 Unless you have substantial knowledge in web development, we highly discourage making a custom development for the project. Luckily, this is an aspect of the project normally taken care of by the agency or freelancer you hire.
Simply put, websites designed according to a single template are a common thing in the creative world. Maybe because this site design also takes a few bucks off of the business's bill, and most CMS plug-ins are typically free to install, though there may be a set-up cost to keep in mind.
The more you want to personalize a website, the more likely it is that the developer or agency would have to raise their initial quote with you. Additionally, including advanced features such as database integration or an interactive web app would require a larger budget from you.
For the most part, the world of web design is so broad that various kinds of techniques and technologies emerged from expanding your options and solving similar issues. Even then, it still boils down to the specific requirements you gave to the person or company you hired to do the job.
Fortunately, if you're on a shoestring budget, agencies are much more adept at meeting you halfway in terms of price and inclusions in the web development project.
SEO services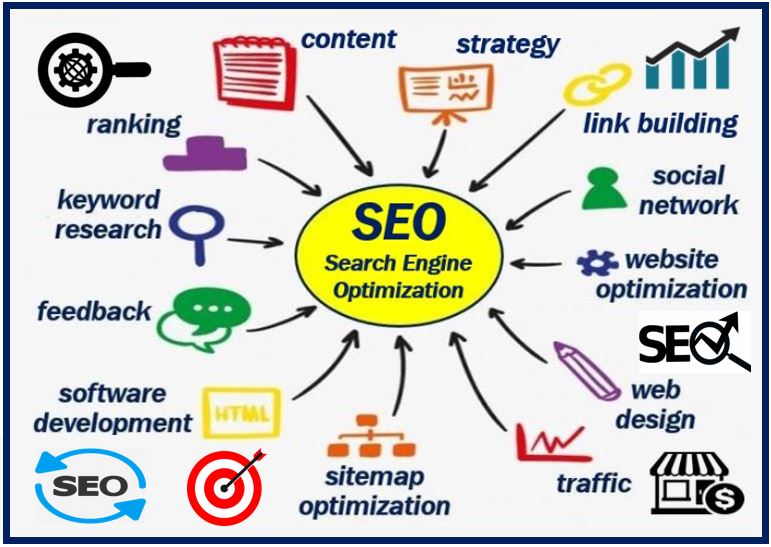 In most scenarios, e-commerce websites are more dependent on Search Engine Optimization (SEO). It becomes mandatory to ensure that your page has consistent website traffic, making you more visible to prospective customers, and guarantees that Google's crawlers would be able to index your site for you to reach more target audiences.
The fees associated with this approach are subject to the package you're currently on, the business type you have, along with the provider you've chosen to work with.
Regardless of your company's size and industry, utilizing SEO practices to create a strong presence wouldn't hurt you, but we can't say the same thing to your pocket as this is an ongoing project that could round up to $10,000 every month. Fortunately for you, many website designs and marketing services include this offer in their packages, so you'll hopefully save some money.
Final words
These factors are just the tip of the iceberg to consider when building a website, but for a ballpark, we could say that a simple website for a small business could rack about $3,000.
Although you may have to increase this range to $6,000 if you're looking for a conversion-focused style and $15,000 for a whole e-commerce site, in case you're prepared to level up, then we suggest keeping tabs on a custom feature-rich website as its starting price point. You're safe to assume that the cost would scale up from there.
Since these figures vary greatly, we recommend consulting a qualified independent web developer or an agency for more accurate estimates. More importantly, always take these numbers with a grain of salt.
---
Interesting related article: "What is SEO?"