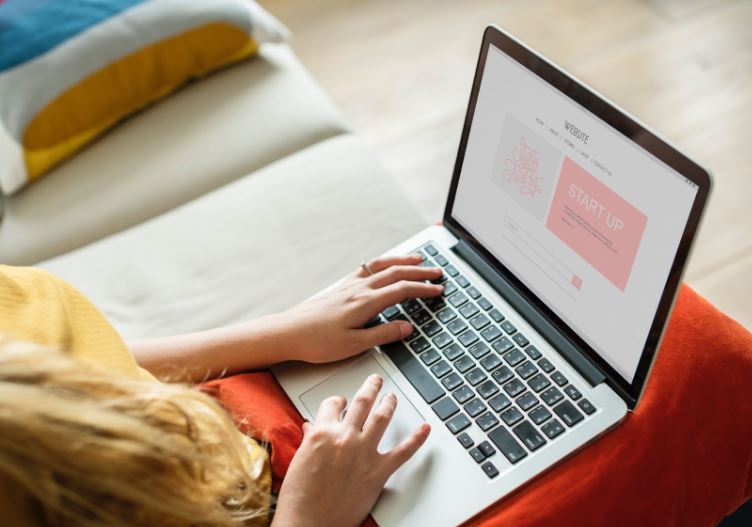 Let's take stock of your company's web presence. It won't take long.
Your company almost certainly has a website of its own. It most likely has a Facebook page and a LinkedIn page too.
It probably has a blog attached to its website as well. Whether it's part of the same domain or at an entirely separate root URL, we'll allow that it's a fourth web property.
Okay, we're through with the basics. What other web properties does your company have to its name?
If you're stumped, or confident enough to answer "none" right off the bat, then we have to talk. Like it or not, four web properties simply isn't enough to make your company's presence felt online. It has far too much competition for visitors.
Fortunately, improving your company's online visibility and all-important position in organic search results is not as difficult or strenuous as it sounds. One of the most effective steps you can take to accomplish takes relatively little time and involves virtually no out of pocket expense: getting your company listed on free company list services with high search visibility.
Company list services come in many different forms, but the common thread uniting them is that they provide a no-drama space for firms to list their "vital" information: business addresses, phone numbers, websites, descriptions, and other bits of detail that potential customers search for every day.
Sounds like a no-brainer, right? It should. And these 13 company list services should be particularly high on your list of targets right now.
1. Angel.co
Angel.co calls itself "the world's largest startup community." We'll leave it to others to assess the veracity of that assertion. What we can say about Angel.co is that it's a great resource for investors, job applicants, and others seeking more information about up-and-coming companies. If your organization fits that description, create your Angel.co page today.
2. Crunchbase
Crunchbase is another great resource for people seeking information about growing companies and the leaders building them. This Crunchbase page for Asiaciti Trust shows what's possible with a well-crafted Crunchbase profile, but don't feel bound by it — the platform allows for a good deal of creativity.
3. Spoke.com
With more than a million companies and five million people, Spoke.com is an expertly curated resource made by and for influential, well-connected entrepreneurs and professionals. Where else will your prospects find "structured, hand-selected content and relevant feeds" about your very own organization?
4. Bing Places for Business
Bing Places for Business is the main alternative to Google My Business, which we describe in fuller detail immediately below. It's the best way to promote your business to the surprisingly large number of loyal Bing users — prospective customers who consciously eschew Google. Take full advantage of its powerful free tools to enhance your company's visibility.
5. Google My Business
Google My Business needs little introduction. You've probably used its listings as a customer and may have dabbled with its applications as a business owner too. We'd encourage you to cozy up even more to Google My Business; its influence and visibility really can't be overstated.
6. YP.com
Whatever happened to the Yellow Pages, anyway? One of several answers, the others being too long and tangential to explore here, is this: "They become YP.com." That's basically the long and short of this directory: a digital version of the phone books those of us of a certain age knew and loved.
7. Superpages
Superpages is another digital phone book-style directory, albeit without the immediate name recognition of YP.com. In light of its impressive search visibility and no-nonsense formatting, it should be one of the first directory sites your company targets, regardless of the audiences you're aiming to reach.
8. Yelp
Yelp is an extremely popular directory and app for consumers seeking consumer services (and reviews of said services) of all sorts, from restaurants to stylists. Its aperture is much wider than many prospective users assume; Yelp is basically appropriate for any consumer-facing company. If your company qualifies as "consumer-facing," well, you know what you need to do.
9. Manta
Manta is a lesser-known directory that has a lot in common with Yelp, at least at first glance. Because it's a bit less crowded and allows for a bit more creativity in listing creation, it's really useful for business owners who'd like to exercise more influence over their branding.
10. BBB (Better Business Bureau)
A solid BBB grade can do wonders for your company's reputation. Influencing that grade isn't as difficult as you might think, either — no bribes required. Create your BBB listing at your earliest convenience and get to work.
11. Angie's List
You've no doubt used Angie's List to find contractors and other service providers. You can be just as sure that prospective customers of yours have used it to find your competitors, as well. If you're not yet on Angie's List, you're missing this valuable referral stream.
12. YellowBook
What's one more digital phone book for good measure? YellowBook might not be as well known as YP.com, but its search visibility is nearly as impressive, and it's a snap to create and manage your listing.
13. AreaConnect
AreaConnect is a master resource for state-by-state information about local businesses and services. It's not fancy and looks dated, but it does its job. Add it to your list of must-have business directories and keep moving.
A Better Web Presence Starts With You
This looks like quite a list. Frankly, though, it barely scratches the surface. The true number of company list services that may be useful to businesses based in the United States likely exceeds 100, even as individual services come and go.
If you are quite serious about investing in a better corporate web presence, you'll certainly want to target these 15 websites. But that's about the bare minimum you should do. Why not target as many company list services and business directories as you can, knowing full well that every successful listing is another arrow in your SEO quiver?
It's time to get down to business. A better web presence awaits — and it starts with you, today.
---
Interesting Related Article: "Your Website Not Getting Traffic? Here's What You Can Improve"