When you open your browser to search for information, you input keywords or keyphrases and the search engine processes them to direct you to relevant pages. This is how SEO works. SEO stands for Search Engine Optimization.
Search Engine Optimization has a lot of steps and processes, but in its simplest form, it is the strategic use of keywords and sub-keywords to generate traffic to your website. In other words, getting your website on the first page of a Google search result. The same applies to other browsers, such as Being, Sarafi, and Firefox.
However, apart from SEO, there are several more avenues and strategies for improving the number of visitors to your website. One such strategy is the use of web traffic generators. What are web traffic generators, how do you use them, and how exactly do they impact and help improve search engine optimization? These are the questions we aim to delve into today.
What Are Web Traffic Generators?
Web traffic generators are different from SEO in that they directly send web traffic to your blog which will be counted as organic traffic. What this means is that web traffic generators are a way of providing traffic or visitors to your blog or websites without actually doing search engine optimization.
A lot of websites and blogs use SEO for their content online; keyword optimization, internal linking and backlinks, plagiarism checks, meta description, optimized title tags, image alt text and so on are the SEO tools that guarantee a fighting spot on search engine result pages (SERPs) but what happens when millions of other websites and blogs are doing the same?
The fight or struggle for organic traffic generation and high ranking on search engine result pages is so fierce that even if your blog does everything right it still might not top search engine result pages rankings. So, search engine optimization is not a foolproof strategy for increased visibility and for maintaining visibility on search engines.
It has even gotten worse now that technology has advanced to the point that search engine algorithms get updated and advanced; search engines like Google, Bing and Yahoo regularly update their algorithm and do core updates and that might actually affect your SERP rankings without your knowledge.
Web traffic generators, on the other hand, is a foolproof and reliable way of bringing visitors to your website and improves your ranking on search engine result pages. Web traffic generators not only ensure that you get a steady stream of visitors on your site, it also ensures that you get a return on your investments. To a site owner, quality web traffic is the goal and web traffic generators are an effective method of reaching that goal.
How Can Web Traffic Generators Help with Search Engine Optimization?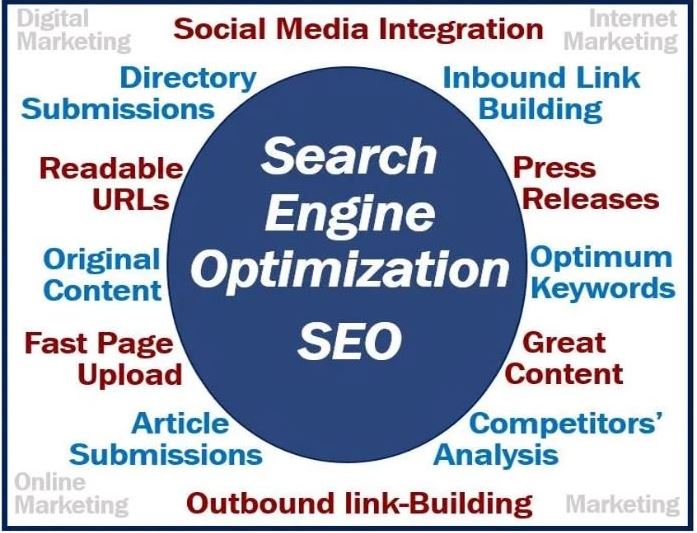 Can web traffic generators positively impact on your search engine optimization efforts?
The answer is yes. In fact, web traffic generators can give your SEO and your rankings a helping hand.
Though web traffic generators cost time and money and they do not generate visitors to your site as the real organic traffic would, that does not mean that search engine optimization is not important. It does not negate the importance of you having quality content on your site and having access to social media marketing tools.
You need to improve your search engine result pages ranking and web traffic generators are a very effective way of steadily climbing the ranks and establishing yourself as a veritable and well visited site. While using web traffic generators to gain visitors, you can also be assured of getting significant returns on your investment.
Bottom Line
Search Engine Optimization techniques are not cost free if you want to do it right. They are largely dependent on search engine algorithms. You have to keep in mind that you are not the only one utilizing SEO for your website. There are millions of other websites using the exact same technique you're using. The battle for visibility on search engine result pages will be a long and arduous one. You might end up being buried in an ocean of different types of content.
That is not to say that you should stop doing SEO. However, web traffic generators offer a swift and efficient way out of that never-ending struggle. You pay a sum and get a steady stream of visitors diverted to your website, which will, in effect, improve the ranking of your website. Web traffic generation companies employ an army of clickers and devices to keep your website on search engine result pages so you really get a return on your investment.
---
Interesting related article: "What is Online Marketing?"