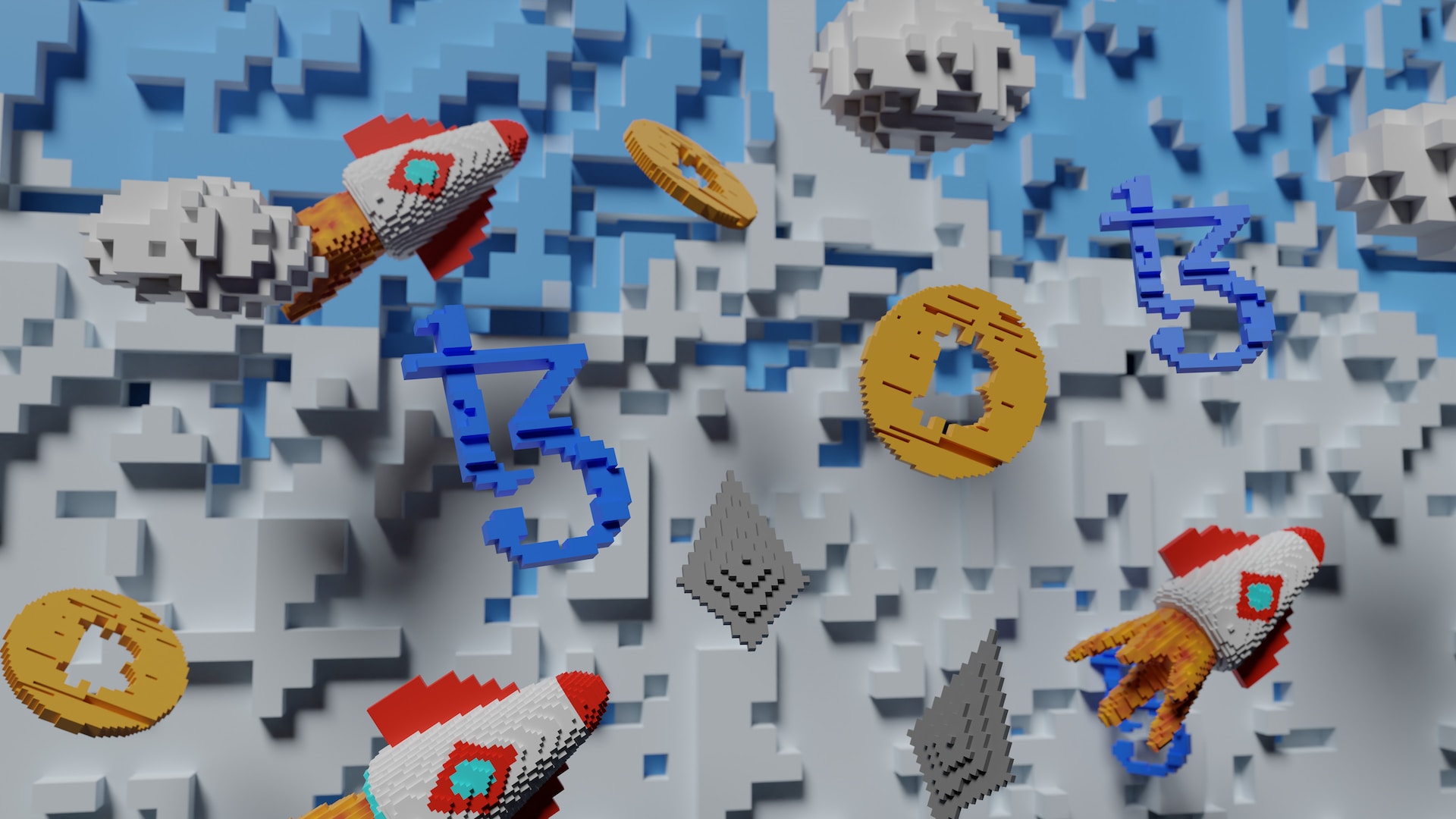 Welcome to the exciting world of web3, where blockchain technology is revolutionizing the way we do business online. As the industry continues to grow and evolve at lightning speed, it's becoming increasingly clear that traditional marketing strategies are no longer enough to cut through the noise and stand out in the crowd.
That's where web3 marketing comes in. Get ready for explosive growth in the Web3 market! A recent report predicts a staggering surge from $3.3 billion in 2021 to $82.72 billion by 2030 in the global Web3 market size.
These experts specialize in helping businesses navigate the complex and ever-changing landscape of the blockchain industry, using cutting-edge strategies and tactics to drive growth, engagement, and revenue. So whether you're a seasoned blockchain entrepreneur or a curious newcomer to the space, get ready to learn about the best of the best in web3 marketing.
1 – 3Block
3Block is a Web3 marketing and growth consultancy firm that specializes in hacking growth for web3 businesses to help them achieve viral growth in unique ways without spending hundreds of thousands on marketing. 
As growth experts for multiple projects such as Meld, Cryptonary, EduNFT, Triple Scoop, Me3 & Payant, 3Block has honed its expertise in designing growth strategies tailored to the needs of each project. Once 3Block has designed a growth strategy, its team of experts then works with the project to ensure the strategy is correctly implemented. Their unique value-add lies in providing teams with the tactics, tools, and direction required to implement a comprehensive growth strategy that manages marketing, product, and growth efforts moving forward.
So, what exactly does 3Block offer? Let's take a look at the 6 stages of growth they would cover if they designed a growth strategy for your business:
Awareness

: Identifying untapped, profitable audiences for your product & designing unique growth hacks enabling you to acquire traffic sustainably for little to no cost.

Acquisition

: Increasing the attractiveness of your product by designing an irresistible offer accompanied by a bespoke onboarding process aimed at maximizing conversion.

Activation

: Ensuring your users start actually engaging with your product & receiving its true value.

Retention

: Identifying what signals product market fit for your business & exactly what steps to take to achieve this.

Revenue

: Discovering how you can optimize your business model to increase the lifetime value of your clients.

Referral

: Creating a viral growth strategy that enforces networking effects where your clients become your best salespeople, accountable for your future sustainable growth.
So, if you're looking for a growth partner that can help you navigate the complex Web3 landscape and achieve sustainable growth by providing you with a comprehensive growth strategy, look no further than 3Block.
2 – Hawksworth
Hawksworth: Igniting Web3 Triumph. Their mission? Simple yet potent. They're masters in token sale marketing, guiding brands through the intricate world of ICOs and token sales. With their unmatched expertise and influencer network, they empower brands to secure capital and spark investor interest, setting the stage for victory.
Community Management Brilliance:
Hawksworth excels in Web3 marketing by cultivating and nurturing thriving communities. They foster engagement, participation, and a sense of belonging through comprehensive community management strategies, leveraging social media and online platforms to empower brand advocates.
Strategic Partnerships:
At Hawksworth, collaboration is the key to unlocking the full potential of Web3 marketing. They excel at cultivating strategic partnerships with influential figures, thought leaders and industry experts to amplify your brand's reach and enhance credibility. Through meticulous relationship building, Hawksworth opens doors to a broader audience, fostering valuable connections that fuel growth and drive success.
Unlock unparalleled growth for your web3 business with Hawksworth. Rely on their expertise in web3 strategies and propel your success forward. Schedule a complimentary consultation today at Hawksworth and let your triumphs begin.
3 – GoViral Lab
GoViral Lab, a cutting-edge digital marketing agency, specializes in promoting blockchain projects and crypto-related businesses. Fueled by an experienced team of marketers and blockchain experts, GoViral Lab consistently propels brands forward, captivating broader audiences along the way.
GoViral Lab excels in crypto content marketing, crafting and promoting valuable content like blog posts, social media updates, and email newsletters, tailored to captivate your target audience and drive substantial traffic to your website.
In addition to content marketing, GoViral Lab offers influencer marketing services. With partnerships with top names in the blockchain space, they connect you with influencers who can promote your project to their followers.
Furthermore, GoViral Lab provides PR and media outreach services. They assist in getting your project featured in leading publications and securing interviews with influential thought leaders, establishing your brand as an industry leader.
4—Single Grain
Single Grain stands out as a trailblazer in the realm of Web3 marketing, employing cutting-edge tactics to help brands navigate the decentralized ecosystem successfully. With their deep expertise in blockchain technology and digital marketing, they are poised to revolutionize the way brands connect with their audiences in this new paradigm.
Services Offered by Single Grain:
Search Engine Optimization (SEO) for Blockchain Projects:
Single Grain understands the intricate dynamics of blockchain technology, enabling them to optimize websites and content to enhance visibility and organic reach. By harnessing the power of SEO, they ensure that brands stand out in the decentralized landscape.
Pay-Per-Click (PPC) Advertising Strategies:
With an in-depth understanding of the Web3 landscape, Single Grain develops targeted and ROI-driven PPC advertising campaigns. By leveraging their expertise in blockchain marketing, they drive qualified traffic to brands' offerings, maximizing conversion rates and achieving measurable results.
Conversion Rate Optimization (CRO):
Single Grain knows that driving traffic alone is not enough; converting visitors into customers is the ultimate goal. Through meticulous analysis, A/B testing, and data-driven strategies, they optimize user experiences and refine conversion funnels, enabling brands to achieve higher conversion rates and maximize their Web3 marketing efforts.
Single Grain's track record of success in the Web3 marketing space speaks for itself. From helping blockchain startups gain traction to propelling established brands to new heights in the decentralized landscape, their expertise has made a significant impact. Case studies showcasing remarkable results and tangible business growth validate their ability to deliver outstanding outcomes.
5 – GuerrillaBuzz
With a foundation built on unconventional thinking and audacious execution, GuerrillaBuzz has become the sought-after agency for brands craving a lasting impact. Led by a team of marketing mavericks, they revel in pushing boundaries, dismantling traditional marketing norms, and creating extraordinary campaigns that ignite conversations.
Services Offered by GuerrillaBuzz:
Growth Hacking Strategies:
GuerrillaBuzz excels at growth hacking through a dynamic approach that blends creativity, data-driven insights, and out-of-the-box thinking. They leverage viral loops, user acquisition tactics, and optimization techniques to power fast and scalable growth for Web3 brands.
Viral Marketing Campaigns:
GuerrillaBuzz: Masters of the Viral Marketing Art. They weave contagious campaigns that ignite and spread rapidly. With captivating storytelling, compelling visuals, and strategic distribution, your brand's message becomes unforgettable.
Community Management and Engagement:
At the core of Web3's triumph lies the art of cultivating a fervent and involved community. GuerrillaBuzz thrives in this domain, employing its mastery of community management strategies. By customizing content, fostering meaningful engagement, and harnessing the influence of community leaders, they breathe life into your brand's vibrant ecosystem.
GuerrillaBuzz leads the pack in Web3 innovation, staying ahead of the curve through constant exploration of emerging technologies and trends. With expertise in blockchain, decentralized finance, and NFTs, they infuse these elements into their strategies to help brands harness Web3's transformative power.
Conclusion
Unleash the revolutionary impact of Web3 Marketing where blockchain, decentralization, and creative innovation merge to transform brand promotion and customer engagement. Witness the commitment of five cutting-edge agencies like 3Block, each showcasing unique skills, and deep blockchain knowledge.
Web3 Marketing reshapes the digital landscape, offering brands unparalleled opportunities to authentically connect with audiences through blockchain tech, NFTs, and decentralized platforms. These trailblazing agencies shape the future of marketing, revolutionizing brand promotion.
Embrace the power of Web3 Marketing as visionary agencies lead the way toward a future where brands and consumers harmoniously converge. The time is now, and these five agencies are poised to guide you.