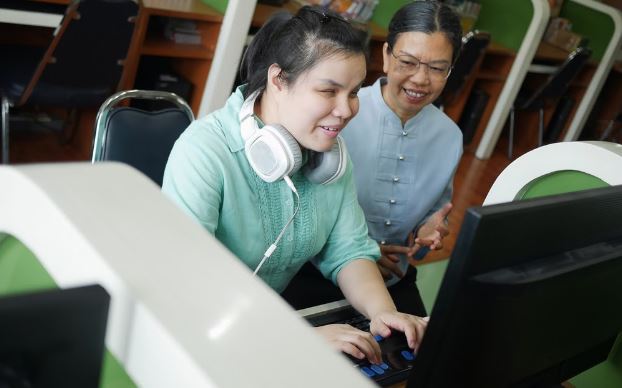 Website accessibility has become more than just a buzzword these days. It is a legal obligation for businesses. But more importantly, it has become vital to a brand's digital presence and success. Optimizing for web accessibility should be an integral part of your brand strategy. It will present you the opportunity to make your brand accessible to a bigger market as well as letting people know about your stance.
Brand Values
What defines the presence of your brand for your customers? Is it the color and design of your logo? Or is it the number of followers on your social media page? You may not realize it, but a brand gets defined by the values it presents. Brand values are different for every company.
Every business owner has a different set of attributes associated with the brand. You must decide which ones are the most valuable to you. But you may not realize that making your website accessible to people with disabilities adds a lot of brand value to your company. Here are some examples of values that become a part of your brand when you optimize your website accessibility.
Integrity and moral ethics
A bold inclusive move
A stance of honestly
Trust in the community
Commitment to justice and fairness
Protective community welfare
Promoting your brand's digital accessibility can be a part of your unique selling proposition. It can be a part of your company's mission statement that can relate to the emotions of your audience.
Brand Accessibility
As a business owner, it is natural that you would be concerned about the cost and return on your investment in digital accessibility. A few years earlier, digital accessibility used to be a costly and time taking affair, since companies had to hire website developers to modify or rewrite the source code. But with the advancement of technology, that is not the case anymore. Modern web accessibility solutions can be implemented to achieve full compliance within several days or hours. You don't have to hire any developers or modify your website's source codes.
According to DesignModo, AI-powered web accessibility solutions like accessiBe works by injecting a JavaScript code. It is a fully automated software that can make your current website content accessible as well as monitor fresh content every 24 hours. It adds an accessibility interface to your website that a user can adjust according to his or her requirements.
People can also access the website with their assistive input devices such as screen readers or Braille keyboards. According to web accessibility consultant Kris, widgets like Userway provide a very partial solution that doesn't work for full ADA compliance because those changes are not done on the code level. With that being said, the manual auditing approach is costly and time consuming but it provides the best accessibility compliance that is available. ADA Site Compliance does full manual auditing and complete accessibility corrections.
Brand Advertising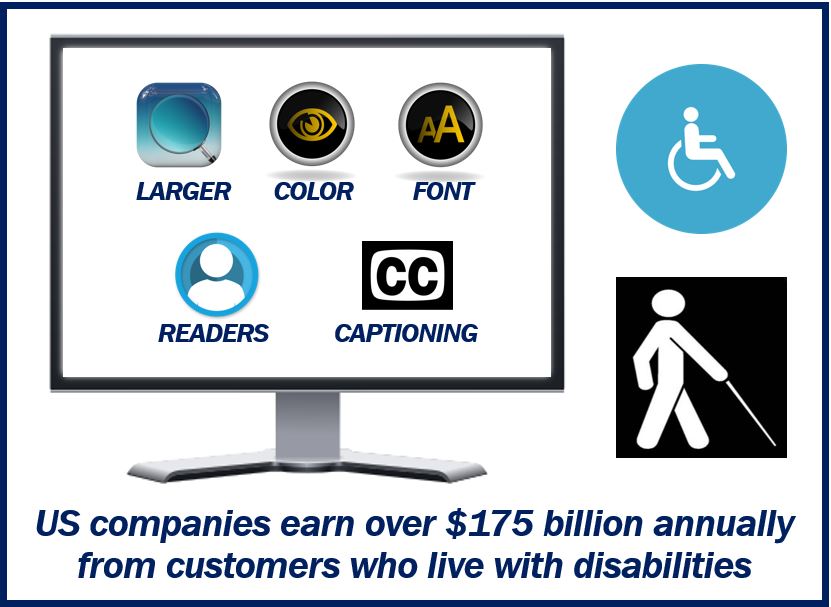 Making your website enables people with disabilities to buy your products and services. It also allows them to share your brand with others they know. Many companies do not realize how many users with disabilities spend online purchasing things.
According to the latest surveys, companies in America earn more than $175 billion of revenue from customers that live with disabilities. If your website and apps are not optimized for accessibility, you could be losing out on a lot of digital revenue. But that's not the only benefit of an accessible business website. There are some additional benefits your brand can gain from it.
Website accessibility can be a foundation of a positive brand image for your company. Once people with disabilities have a positive experience with your digital presence, they will recommend it to their friends, family members, and social media contacts.
People with disabilities have more social connections than you can imagine. Once they become advocates for your brand, they can promote it on social media groups. These groups not only have users with disabilities, but they also include many other people who sympathize with their rights to equal access. That means your brand can have a much larger audience and gather a far greater brand loyalty.
When you make your website accessible, you have to follow certain steps that improve your SEO and website ranking. A lot of the latest Web Content Accessibility Guidelines (WCAG 2.1) coincide with the best practices recommended for SEO to improve your website's ranking on search engines. For example, web crawlers that gather information for search engine rankings cannot scan images. But when you add alt texts to your images, the web crawlers can access that information, which can improve your ranking.
Brand Statement
As we mentioned before, optimizing your website accessibility can give you the chance to demonstrate your stand for social responsibility. The statement can be used to highlight the steps you have taken to optimize accessibility on your website. It can also provide your company's targets related to achieving and maximizing accessibility efforts in your organization.
You use accessibility to promote your brand, but it should not seem too obvious. For example, your statement should cover the points you wish to emphasize on without being boastful. Remember that the primary objective of accessibility is not to advertise your brand, but to demonstrate your stand for social fairness and justice. Your customers will only be attracted to your brand if they feel that you believe in it.
---
Interesting related article: "What does Brand mean?"