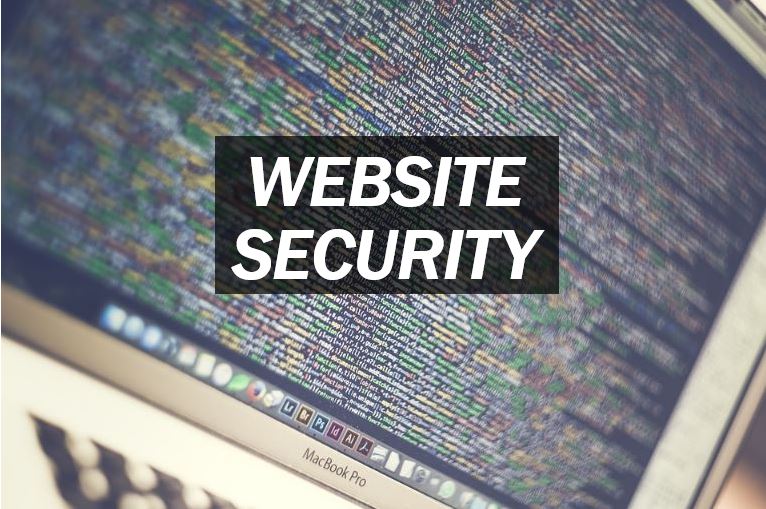 In this 21st century, the two words which give us peace and solace of mind are "Security" and "Safety". They are important, be it home, workplace, health, or safe environment. The importance list doesn't stop here. The same words also apply to computers, cell phones and websites.
Coming to websites, there are approximately 1 billion websites in the world and the count keeps on changing every second. As the proverb goes, "It is easier said, than done". The making is easy, the security is tough. The internet is fully loaded with websites, secured, unsecured, infected etc. If you have your own website, the most important questions which will bother you are:
How do I keep them safe?
How do I keep their internal and external data safe?
How do I prevent them from hackers?
How do I prevent Virus Attacks?
Here are some simple security tips which will help you to ensure the safety of your website from start till end. i.e. From the creation phase, to the launching phase.
1. Choose a Trustworthy Web Host:
New webmasters mostly like to create their own website using free hosting. It's very attractive to get your work done for free, but many times it's not safe.
Always opt for a reliable web host though they may sometimes be costly for your budget. Bluehost, HostGator Cloud, SiteGround, GoDaddy are a few reliable website hosting providers.
These hosting providers mostly provide 24/7 live technical support, hassle-free WordPress installations, money back guarantees, access to marketing services and paid ad credits to enhance your website's global reach.
2. Regular Updates:
Keep a check on new CMS versions, New Anti-Virus updates or new plugins for updating your website.
Run important updates instantly instead of clicking a "Later" option. In the "System and Security" menu of the "Control Panel", under the heading of Windows Update, click "Turn auto-updating on" function so that your site gets updated on a regular basis.
You can enable antimalware scanner for website, which is available in the market that regularly scans website for vulnerability and exploits.
3. Install Website Firewall:
Another safety measure is to install Firewall in your website. Hackers are constantly keeping a view on sites and seeking opportunities to attack them.
Firewall will patch up the security lapse in your website, even before you update it, thus preventing it from malicious intentions.
Firewall blocks incoming and outgoing traffic based on user's rules from suspicious sources and keep your website free from vulnerable traffic.
4. Choose a good CMS:
Content Management Systems (CMS) helps in creating and managing digital contents. There are numerous CMS solutions available in the market which helps you in creating a website easily. Their main advantage is that they are very simple to use and understand. Even a non-technical person or a person having no programming knowledge, can create web pages, write or edit contents and make a modern website. The best ones are WordPress, Drupal, Joomla and Magneto.
5. EDP Audit:
Electronic Data Processing Audit (EDP) evaluates the proper functioning and processing of company's data.
They also analyse the company's systems using Audit Software Tools.
Even an internal audit professional, certified by PCI Security Council can perform security audit on the company's website by using concerned software tools.
More information regarding the same is also available on PCI Security Standard website.
Regular audits will be a lifesaver for your website keeping cyber criminals and hackers away.
6. Opt for SSL:
Secured Sockets Layer Certificate (SSL) works on authenticity, integrity and security. If the company deals with multiple subdomains then, Wildcard SSL Certificate is a great choice as it works for unlimited subdomains.
Instead of investing money in buying separate SSL certificates for separate domains, companies now prefer to go for Wildcard SSL cert which serves them multiple purposes and also saves their money.
Also, only one wildcard SSL installation, will help protect all multiple sub domains, rather that protecting each of them individually.
7. Password Protection:
Passwords stand first in the line of defence in website security. A long password with multiple combinations is the hardest to break.
Upper case and Lower-case alphabets + symbols + characters + numbers = Strong Password.
Change your passwords on a regular basis and never keep the same passwords for multiple domains.
Never share your passwords with single or multiple users. You can use password manager that will store all passwords.
Password managers can generate strong password for you and securely store them also.
8. Monitor Changes:
Keep a check on your files and folders on a regular basis. Also keep yourself updated about any changes made by your web developer.
Apart from these, if there are any suspicious activities happening in your computer, like change in file name, deletion of a file, or change in content, it is a warning signal that an attacker activity is going on.
Regular monitoring will help you to instantly identify malicious activity and prevent further damage.
9. Position Based Access Control:
Different users need different permissions and access, as per their job requirement to function smoothly. Grant minimum permissions required to be on the safe side.
For e.g. If a user needs to create content, he should not be given permissions for posting it, and if a user has permissions to post content, he should not be given permissions for changing website settings. In this way, granting access as per job requirement will limit huge mistakes made unknowingly by unaware users.
Keep checks on the server log files of different users as a precautionary measure. This will help to detect any malicious activity if done internally and prevent damage.
10. Internal and External Security:
Website security threats can be both, internal and external. Internal threats are more dangerous because they have access to the systems, and you rely on them by sometimes giving them password access and other sensitive information as needed by them.
Only viewing rights should be given, when any company app information needs to be shared, and if editing rights are given, they need to be monitored. Many times it happens that when an internal security lapse is noticed the collateral damage is huge and sometimes non-rectifiable.
External threats can also be performed by joining hands with internal people.
Never blindly trust anybody with important or main frame accesses without checks. Also download proper security measures needed for your website and keep them updated regularly.
You should rollout security policy among employees if it is a company and observe employees are fulfilling it or not. Security policy should be updated on regular base.
Conclusion:
These are a few but very important steps which will keep your website secure.
With the rising cybercrime, it is necessary to take precaution for your website before cyber culprit take advantage of its loopholes.
So, create your website, secure your domain, expand your reach, Get WHOIS Privacy and rule the Internet.