Western Union has announced that it is testing payments using Ripple's blockchain to facilitate money transfers, especially cross-border ones.
A blockchain is an ever-expanding list of record. We call those records blocks. It is ultra-secure and virtually impossible to hack or manipulate.
"We are looking especially in the processing settlement and working capital optimization, also in the regulation part, on the compliance part on the blockchain capabilities," Western Union Chief Executive Officer Hikmet Ersek said on a conference call after reporting the company's 2017 results, according to Bloomberg.
"And we do test, we do have some tests with Ripple."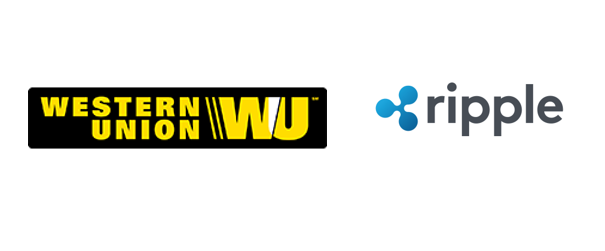 Ripple said in a statement sent Wednesday to Bloomberg News:
"We've been testing different products with Western Union for a while. We're excited about our work towards a pilot implementation of xRapid, which uses XRP in payment flows,"
Using a digital asset like XRP that settles in three seconds or less, allows clients to move money as quickly as information. xRapid could help Western Union benefit from lower capital requirements for liquidity and minimize liquidity costs.
The news comes a month after Moneygram, one of Western Union's biggest rivals, said it is testing Ripple.
Moneygram said at the time that it is testing XRP in their payment flows to send and complete cross-border payments quicker and cheaper.
Ripple is a real-time gross settlement system, remittance network, and currency exchange created by the Ripple company.
Video – What is a cryptocurrency?
Ripple is also a type of cryptocurrency. Cryptocurrencies are kinds of digital money, i.e., money that exists purely in electronic form. The most popular cryptocurrency today is Bitcoin, which came onto the market in 2009. Ethereum (Ether), which went into circulation in 2015, is the second most popular.