Innovation in the academic sphere is invaluable. With new universities, new opportunities arise, allowing students and educators alike to contribute and build upon their areas of specialization in exciting, pioneering ways. This has proven particularly true with Westlake University, a new nonprofit higher education institution in China which enjoys strong philanthropic and public support. It stands out as the first new type of research university in China and has quickly gained recognition for its cutting-edge research, innovative programs, and role in transforming higher education in China.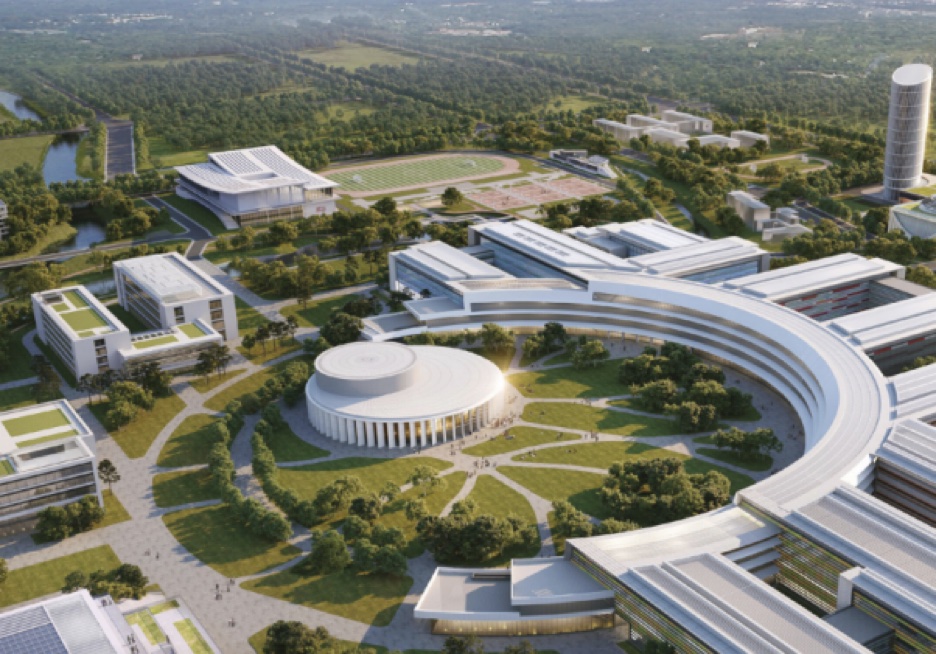 Higher Education Study in China: The Issues
Before the establishment of Westlake University, higher education in China faced some issues, especially a lack of doctoral programs at private universities in China. This meant that many students had to pursue their advanced degrees in public universities. Private universities in China also had difficulty competing with their public counterparts due to funding limitations and a lack of prestige.
It's also important to recognize the focus on the commercialization of vocational training in Chinese universities. In the past, many universities stressed generating revenue and attracting students rather than conducting high-quality research or developing innovative programs. Fortunately, Westlake University has helped remedy this situation.
Westlake University: Writing a New Chapter in Higher Education in China
So, how has Westlake contributed to a new era in higher education? 
Westlake University: Transforming Higher Education in China
The university has adopted an innovative approach to attracting world-class talent from around the globe. International admissions has played a pivotal role in the growth and success of Westlake University. The faculty at the university also includes some of the world's foremost scholars and researchers. These esteemed academics have been educated at prestigious universities, including MIT, UC Berkeley, and Stanford.
The university's emphasis on research excellence and basic science research has been a major factor in its success. It has also prioritized internationalization, with a commitment to promoting global collaborations and partnerships. This approach has helped the university attract the brightest students and researchers worldwide, further strengthening its research capabilities.
The Role of Westlake University in Fostering Innovation and Entrepreneurship in China
Westlake University has played a significant role in fostering innovation and entrepreneurship in China. The university provides customized support through its Westlake Innovation Accelerator, designed to meet the unique challenges and needs of entrepreneur-driven ventures. By leveraging top-tier expertise, cutting-edge technology, advanced infrastructure, and carefully curated resources, the accelerator drives innovation in interdisciplinary fields such as biotech, intelligent manufacturing, new materials, alternative energies, and integrated circuits.
This university has also established partnerships with industry leaders in various fields to facilitate technology transfers from the university to industry. These efforts have helped to promote economic growth and development in the region, as well as establish the university as a leader in the field of innovation and entrepreneurship.  
Overall, the university's distinctive approach to higher education has profoundly transformed the academic landscape in China and helped position the country as a global leader in science and technology.
The Future Mission for This Institution of Higher Education
So, what lies ahead? Westlake University's goal is to become a top-notch research university and develop a new generation of scientists and entrepreneurs who will spearhead China's future development. The university plans to expand its research areas and build more collaborations with leading institutions worldwide. It also aims to develop new programs and initiatives to foster innovation and entrepreneurship in China.
The university is pioneering a new era of higher education in China. With its focus on basic scientific research, research excellence, and innovation, the university is reshaping the higher education landscape in China and making significant contributions to the global scientific community. As it continues to expand and develop, Westlake University will undoubtedly have a crucial impact on shaping the future of China and the world.
---
Interesting Related Article: "Tips for Students Starting Their Own Business"