The gaming industry has not stood still, and the picture has noticeably changed a lot from the one that was 20 years ago. Yes, it has changed so much that you sometimes confuse the natural world with the virtual one.
A couple of decades ago, graphics were not given much importance. Instead, games focused more on addictive gameplay, atmosphere, and plot. Still, even then, as many developers admitted, there were plans for some graphic innovations. Still, for technical reasons and weak equipment, their ideas remained only on paper or turned into video game outsourcing.
As it is correct, games, or instead types of games that require high-quality 3D graphics, are 3:
Triple-A games from big studios with huge budgets and resources

Indie games that have great potential and are always famous for unexpected breakthroughs

Retro games are classics from classics that are loved for their unique design, setting, and atmosphere
Some developers are willing to outsource every part of game development. 3D or 2D outsourcing game art, music, programming, and even script writing. On the other hand, an outsourced developer often specializes in one thing: for example, only programming or writing music.

AAA Games
AAA game is a project developed by a big studio financed from a huge budget. An easy way to capture the concept of AAA is to compare them to blockbuster films. Probably, no one will argue that such games are as bright and colorful as possible. However, hundreds of artists, designers, and more than one game art studio are trying to do this since such games primarily capture the picture and high-quality 3D graphics.
The problem is that the requirements for such games are much higher than for conditional indie projects since the funds spent on marketing and development create some emotions and a waiting mode for the release of the game for gamers.
It often happens when developers focus on graphics and pay less attention to other aspects. For example, you don't have to go far: Crysis 3, released in February 2013, had an excellent and juicy picture. But graphics are not the most important thing. As a result: Crysis 3 came out as an average shooter, and the mechanics of it have not changed from the previous parts, except for minor changes with the abilities of the suit, which were simplified for convenience.
What was the problem? The graphics were as if alive but were without a soul. And this is very important.
Indie Games and Video Game Outsourcing
What are we now accustomed to considering an indie game? Visually unpretentious projects that do not claim to be hit games of the entire generation but captivate with their unique, specific beauty, soul, interesting ideas regarding game mechanics, and sometimes very serious plots. But does an indie game have to be like this?
An indie developer is a specialist who develops games on their own, is part of a small game art studio, or produces computer and mobile games without the financial support of large companies.
Unlike most major studios that create big-budget AAA titles, indie developers are not afraid to use fresh and risky ideas, rarely follow industry standards, and do not create products just to make money.
However, not only when working on blockbusters, the work of contractors comes in handy. A game outsourcing studio allows small developers to start production without in-house research and development, which is a very efficient way to create assets without a large investment. Of course, you can't create cutting-edge content with this method, but most indie studios don't actually try to achieve that.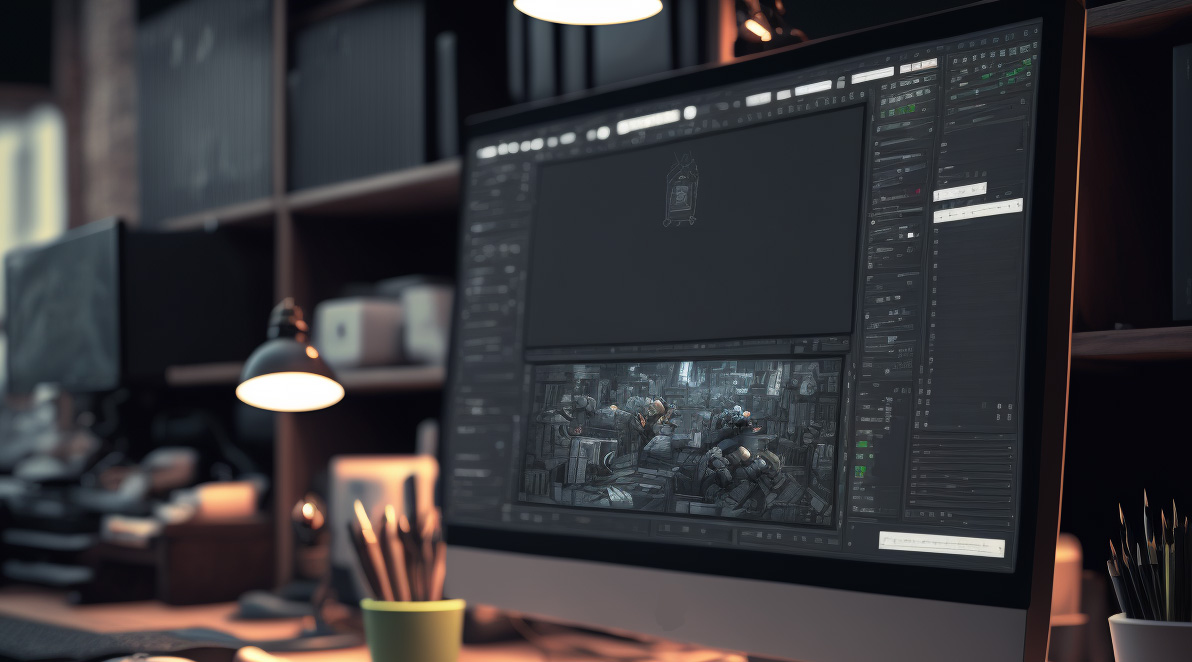 In this selection of best use of art services, indie games can act as assistants to large studios or independent enthusiasts who need unique and specialized art assets, outsourcing game art or other services.
Retro Games – 2d Art Outsource
In the era of 2D inception, video games existed mainly in two-dimensional space, which did not prevent them from telling fascinating stories. The first quests and visual novels began to emerge. The ability to choose the protagonist's path fascinated people, but platform games gained much more popularity. They could feel the rhythm and see the world created by the developers with their own eyes.
Now it's not only adventures, platformers, and stories about rescuing princesses – it's an unlimited form for telling a story or conveying your thoughts. Fans of games in retro style and even in 2D graphics are much less than those of game-dev monsters. Therefore, developers use the same strategy as AAA games to get their share of gamers: visual balance and art appeal. The developers of new-old games most often use the services of 2d art outsourcе.
On the one hand, many argue that retro games are outdated and not playable. On the other hand, others collect authentic PCs for themselves and are looking for first-generation consoles on the market to play their favorite game. One good example of a compilation of new and old is Cuphead by Studio MDHR. But technology does not stand still and moves forward, and retro games remain close to those who sincerely love them.
---
Interesting Related Article: "How blockchain can redefine the gaming industry"