Emails are so powerful in today's world. It is not just a mode of communication but a platform for strengthening bonds with clients and consumers through brand awareness. Just how much does drip email marketing bring to the table though? Automated drip emails engage leads, ultimately increasing the sales of your business without any hassle.
In marketing, you always want to keep your audience engaged and turn visitors into buyers. It creates a strong foundation for the relationship between a company and its consumers. This study established that there is a higher chance of more than 90% of customers buying from a company that recognizes and remembers them.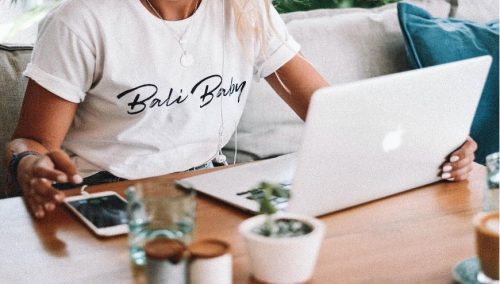 What Are Email Drip Campaigns?
Email drip campaigns are automated pre-written emails sent to an audience on a specific set timeline based on their actions and status. Businesses use these automated email campaigns in a personalized way to keep the target audience engaged depending on their behaviors.
Examples of When to Use Email Drip Campaigns
You can use drip campaigns to connect with buyers at the right moment without focusing on work since the action of your audience is what triggers them. Below are examples of situations when to use them.
Welcome new customers
This is the opportune time to get new consumers and turn them into regular buyers. It's the opportunity to share your business brand with the newbie or follow up with the person you recently met at an event. You could also keep them informed on any sales or activities and share some of your content with them.
Abandoned carts
Abandoned cart email automation encourages buyers to look at their purchases once more before ditching them. Shopify studies show that 60-80% of online shoppers add products to their carts only to remove them before completing the purchase or forgetting about it entirely. For an e-commerce business, this could be alarming.
Abandoned cart emails prompt the contact to go back to the cart and make the purchase. This way, you make the customer feel special while also keeping your sales coming all at once. You could do this by reminding the buyer of the exact thing they wanted to buy or the urgency of the need to finalize the sale without sounding meddlesome.
Lead nurturing
To keep your business going, sometimes you have to hold the consumer's hands, literally. This is to say, not all of them are ready to make purchases when they hear of your business, some need convincing.
Lead nurturing runs in various forms. One you can educate new contacts about your services, secondly, give more information on your product through reviews from your regulars, and lastly, offer free trials and special discount codes. You can nurture your leads by triggering email drip campaigns to hook them into making a buy.
Educate
Businesses use drip campaigns to keep customers engaged by offering them content that educates such as online courses and workshops. Through this, they get more informed about your business by getting original content and your business looks more credible.
For recommendation
Another great way of increasing your sales is by suggesting items based on the buyers' previous purchases. You trigger these automated emails to suggest only products and services that make the most sense to specific contacts, months or weeks after they have made a purchase. This is possible depending on what previous shoppers bought or the recommendations from the e-commerce experts.
Unsubscribed emails
Automated drip campaigns come in handy when someone unsubscribes from your subscription or e-newsletters. Use this to let them know you are sad to see them going and also ask for feedback. This way, you will know exactly why they opted out and if you can change the situation to what suits them in the future.
Advantages of Email Drip Campaigns
Email drips enable you to enjoy many benefits and provide you set the triggers well. This way you provide customers with the right content at the right time, while saving your time for other projects and boosting your sales. Look at some of the benefits of automated drip emails.
Automating the lead management process
Generating leads is the goal for any businessperson because the more the leads the more the buyers and email marketing automation can help with that. Lead automation manages your leads and prioritizes those more likely to convert to increase your growth. Remember, not all the audience will remain active; some might be subscribed but not engaging.
Automated drip email campaigns can help you to re-engage some of the leads and make them warm to your products and services.
Speeds up sales
Automated drip emails enable the marketing team to educate the contacts on their products and since they are easily able to convert the information on the buyer's persona, the process is faster. As a result, they send information to the customers on time and this is highly beneficial in pushing up the marketing sales thus increasing business revenue.
Sorting the target audience
With automated personalized drip campaigns, you can sort your buyers into different categories according to their demographics, behavior on the website, and email engagement. After tallying subscribers into these funnels, you can approach them appropriately and differently and send targeted emails that are more relevant and personalized. This increases productivity and order when it comes to creating product awareness and making recommendations.
Increases loyalty and engagement
You can easily engage your consumers and leads more efficiently through drip email campaigns. Since the emails are triggered based on user behavior, it is easier to get feedback and responses that are relevant from the prospects.
How to Make Your Email Drip Campaigns Generate Even More Leads
Setting up an email drip campaign isn't hard. All you have to do is write the emails and set up the autoresponder. The question is how will it help generate more leads? For successful conversion of more leads, you have to first set goals for your campaign, decide on a target audience, choose an objective, set up a trigger, design your emails, and lastly, monitor your campaign metrics.
As much as drip campaigns are automated, you still need a first-hand approach to tracking their success. The metrics used for monitoring it includes;
Unsubscribe rate
Complaint rate
Forward/share rate
Campaign ROI
List growth rate
In addition, to maximize your lead generation process, you're still going to need some other business communication solutions like a cloud phone system and a tool to track who's visiting your website.
Bottom Line
Generating leads can cost an arm and a leg, therefore using drip email marketing can help ramp up the profits. The automated emails simplify your work by keeping the prospects and customers engaged at the right time. On the other hand, to maximize your lead generation process, you have to monitor visitors to your website and track their actions. This article provides everything you need to know from when to use drip marketing to the metrics and tools you need.
---
Interesting Related Article: "What is Remarketing and How Does It Work?"