Businesses that have extensive physical assets can face a cavalcade of administrative conundrums when it comes to managing these mission-critical resources.
Software solutions have been introduced to streamline much of this process, and there are many platforms and packages aimed at making enterprise asset management less of a chore.
Of course there are caveats to consider alongside the positive aspects of such solutions, so here is a look at the main factors so that you can make an informed decision.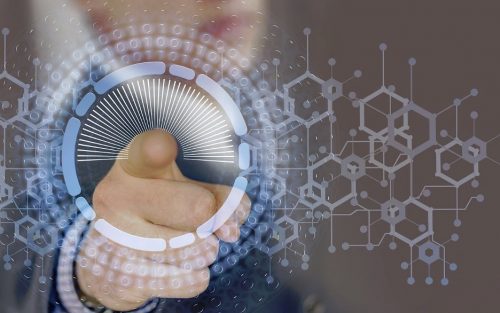 The main selling points
When it comes to enterprise asset management software, also known as EAM, there are all sorts of perks that vendors boast about to bring businesses onboard.
First and foremost, EAM systems seek to oversee and orchestrate the entire lifecycle of each asset in an organization. This can go as far back as the design phase, and always includes procurement, maintenance and eventual replacement.
As part of this, assets are intended to be acquired, used and replaced in a more efficient and cost-effective way. This should save the company money and also boost productivity in all sorts of industries and contexts.
EAM will even encompass aspects like training employees to use business assets, as well as the acquisition of materials and parts needed to keep assets in a good state of repair over the months and years of their operation.
Add to this the in-depth analytics and the ability to extract actionable insights from data generated by each asset under your control, and EAM can even help you to make informed decisions at every level of your business.
In short, if you want an all-encompassing way to manage assets and optimize the value they deliver, EAM systems are a must-have.
The potential pitfalls
As you might expect, EAM software is typically a paid-for software product, so there are added expenses to keep in mind when you adopt it. However, the cost savings that it unlocks should dramatically outweigh any fees that vendors charge for using their systems, especially if your business is in an asset-intensive industry.
Next you need to consider which type of EAM solution is right for you, and this complexity brings with it the opportunity to choose poorly. There are both on-site and cloud-powered software options in this market, each of which has its own pros and cons to weigh up.
On-site EAM gives you added control over the software and hardware it runs on, but does come with added costs as well as the need to have in-house experts to run it all.
Cloud-powered EAM avoids these downsides and can be more affordable and scalable, but does rely on you always having network access, and being willing to put up with the chance of provider-side outages occurring over which you have no control.
Security might also be a sticking point, but top vendors tend to have robust protections available to prevent business customers being exposed to exploitation.
The decision-making process
In a lot of instances, even with the small number of disadvantages factored into the equation, businesses will still want to go ahead and adopt EAM software to make managing lynchpin assets less taxing.
You still need to compare the solutions in this niche and decide on which best fits your needs and budget, which is a process you should not rush.
Most importantly, it is better to start thinking about EAM adoption as soon as possible if you think your firm requires it. The longer you delay, the longer it will take to start seeing the multifarious benefits that it brings to the table.
---
Interesting Related Article: "