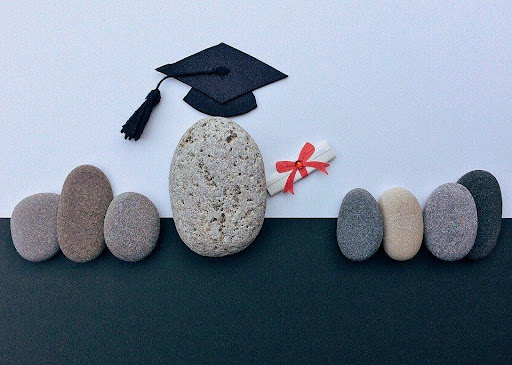 Young professionals nowadays consider pursuing a Master's Degree in Business Administration, and you might be thinking of doing the same yourself. With a higher degree, you can upgrade your skills, get qualifications for high-paying jobs, and excel professionally.
If you're thinking of pursuing a master's degree but you're too busy, then an online course might be the right choice for you. Fortunately, many universities today offer various programs that can be accessed through your computer or smartphone. These programs will provide you the flexibility you need since they can be done part-time, and you get to learn at your own pace.
With a lot of competition in the industry today, you might want to refine your management and business skills to have a thriving career. This can be possible with the right MBA degree online, where you'll get lessons from an accredited school and certificates upon graduation. With the help of a high-quality faculty, you'll get a rigorous program that will help you earn a degree in a short time.
Some of the most important reasons to pursue an MBA include:
Learn Skills that will Make you Unique in the Competition
Many applicants for an MBA degree are generally made up of entrepreneurs with at least three years of experience in practicing professionally. The senior employees who hold prestigious positions might even get a higher degree because the industry is becoming challenging.
With the right online classes, you can become a successful businessman with unique skills that will set you apart from the competition. You'll have the chance to manage people and become a good leader. There are plenty of opportunities to sell your products or services because you'll have different networks, and you'll be able to keep up with your company's financial health.
When there are various changes in your career or industry, you can easily adapt to the trends. You can survive in the business setting and go with the current market's flow.
Choose Specializations
You'll have the chance to select a specialization where you can make an international business a priority. Some might choose finance courses like accounting, statistics, and data analysis because they are generally high-paying jobs. There are plenty of options like operations management and entrepreneurship for individual specializations to improve your versatility. See more about specializations on this site here.
Wide Business Networks
Many people enroll in these classes because of the network. They interact with professional business people who have experience in the field and can always learn something new with their fellow students.
The alum network is teeming with connections, and after you've gained theories, you'll be able to talk to those who have the actual experience, so you'll be able to adapt. Get invited to world events and social affairs and be part of the right crowd.
Get Higher Salaries
Others want high salaries with job security, which is why MBAs are prevalent. The income of an individual with an MBA is higher than someone with a bachelor's degree, and they might even get offered twice the salary of regular employees. The best choices are HR managers, research analysts, operations managers, and executives. Average salaries might range from $86,000 to $102,000 every year, according to the QS Job & Salary Report.
The ones that might result in higher salaries include healthcare, technology, financial services, consulting, and consumer packaged goods. With online classes, you'll be able to arm yourself with the right knowledge and tools to land a high-paying job. However, you shouldn't rely only on a diploma for your rate. You need to negotiate, ask if there are bonuses, and prove that you're capable of doing the job.
Get the Right Knowledge to Start your Own Business
The degrees are often consisting of people who want to learn how to build a business from scratch and how they can grow and maintain their finances over time. These people tend to have visions and big dreams that they want to become realities, and the right program can help you become the entrepreneur you want to achieve. Read info about entrepreneurship on this page: https://en.wikipedia.org/wiki/Entrepreneurship. 
Many professors are already experienced in starting a business and can advise you about the common traps you need to avoid to become more stable. Other colleagues have similar interests, and you can discuss the topics that will make your businesses succeed.
Also, many online schools teach about effective communication, which is one of the keys to success. Whether you're getting into a contract with a customer, vendor, or employee, knowing how to set expectations and being clear about what you want to see can make a huge difference between winning and losing.
Others want to become entrepreneurs, and over half of the graduates tend to set up their own businesses after graduation. There are many options as well for you whether you're going to offer consulting or products as long as you have the right knowledge.
---
You may be interested in: How Can Professionals Benefit from an MBA in Marketing?