Coworking is the way to go if you're a small business looking for an affordable, flexible office space perfect for collaboration and networking. With various options available, knowing which coworking office is the best fit for your small business can be difficult. Let's explore a few coworking office options, the most cost-effective options, and outline what you need to look out for when making your decision.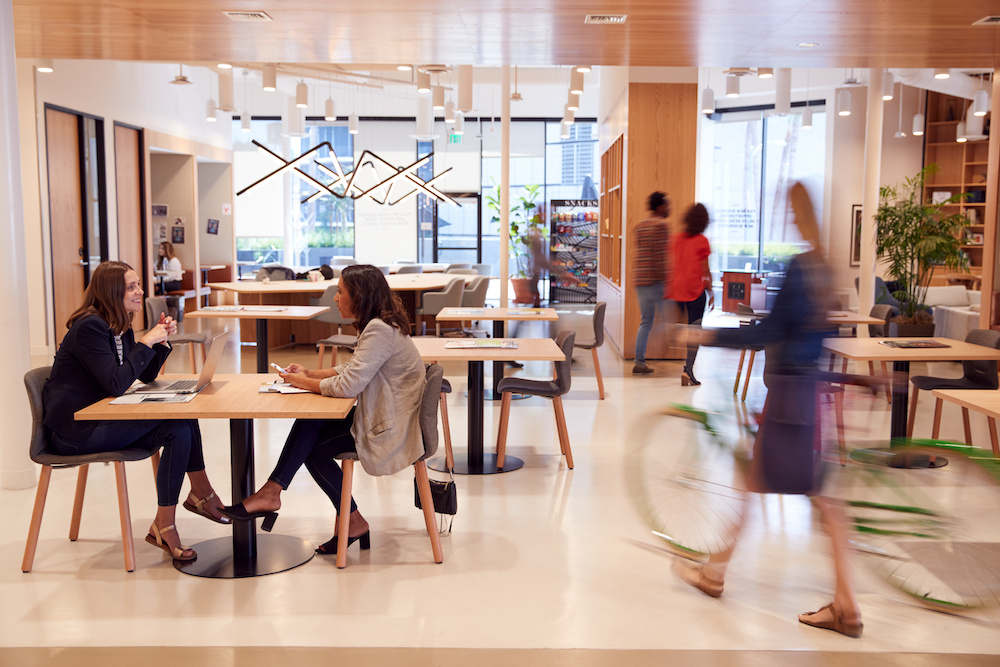 The rise of coworking
Coworking office spaces have become increasingly popular in recent years as a way for small businesses to reduce overhead costs, increase flexibility, and create a collaborative environment. Small businesses are often attracted to a daily coworking space in Chicago because it offers a professional office setting with all of the amenities of a traditional office but at a much lower cost. 
Coworking office spaces allow small businesses to access the same resources and technology as larger businesses. They often provide a more collaborative and inspiring environment since they are filled with other small business owners. Additionally, coworking office spaces allow small business owners to network, which can help them grow their businesses. Ultimately, coworking office spaces with the help of coworking management software offer small businesses an affordable, flexible, and productive environment for their operations.
The benefits of coworking
The benefits of coworking office space for small businesses include the following:
Flexible and Affordable:

Coworking office spaces are generally more affordable and flexible than traditional ones. This is especially beneficial for small businesses, as it allows them to remain agile and adjust to their needs as their business grows.

Variety of Amenities: Coworking office spaces often provide a variety of amenities, such as high-speed internet, meeting rooms, a satisfactory food vending machine, and other resources.
Networking Opportunities:

Coworking office spaces provide a great networking opportunity for small businesses. It allows them to collaborate with other small businesses, leading to valuable business partnerships and opportunities.

Improved Productivity:

Coworking spaces have increased employee productivity. Specifically, they offer a distraction-free environment, which can lead to better focus and productivity.

Cost Savings:

Coworking office spaces are generally more cost effective than traditional ones. This can be especially beneficial for small businesses, as it can help them save money in the long run.
The best coworking office options for small businesses
Small businesses are increasingly looking to coworking office options as an efficient and cost-effective way to keep operations running smoothly. Coworking spaces provide a dedicated area for employees to work and can be tailored to the specific needs of any business. Here are some of the best coworking office options for small businesses. 
Daily Coworking Space: The daily coworking spaces offer flexible options for small businesses that may not need a full-time office space. Small businesses can access a daily workspace on demand, which is perfect for entrepreneurs who work remotely or need a place to meet with clients. 
Dedicated Desk Coworking: Dedicated desks give small businesses their workspace in a larger shared office space. This is ideal for businesses that need a more permanent setup, as it allows them to have their desk and storage area without committing to a long-term lease. 
WeWork Dedicated Desk: WeWork offers dedicated desk coworking options that give small businesses access to all the amenities of their larger offices, including Wi-Fi, printing services, mail forwarding, and more. This is a great option for businesses that want to ensure they have access to the best technology and resources while staying within their budget.
How to choose the right coworking office for your business
Choosing the right coworking office for your business can be a daunting task. The best way to go about it is to start by assessing your needs and budget. Consider whether you need a daily coworking space in Chicago or another coworking office option. Think about the amenities you require and the length of your lease. Research the prices and compare different options to get the most for your money. 
Once you've narrowed your list, visit the spaces and talk to current members. This will help you understand the environment and gauge its suitability for you and your team. Pay attention to details such as the noise level and ventilation system. Other options include the following:
Consider Your Business Needs:

Before you start looking for a coworking office, take the time to think about what your business needs are. What type of space is necessary for your work? Do you need an open office plan with many collaboration spaces or a more private office area? What amenities should be included in the space?

Research Different Locations:

Once you know what type of space you need, start researching different coworking office locations. Look at different price points, amenities, and the types of businesses already occupying the space. Make sure the location offers what you need and will be a good fit for your business.

Ask About Membership Benefits and Services:

Coworking spaces offer membership and service levels. Ask what type of membership they offer and what services are included. Some offices may offer discounts on meeting space, printing, or other services.

Take a Tour:

Before you make a decision, take the time to tour the space. This will give you a better idea of the layout and the available amenities. It will also give you a chance to meet with the staff and ask any questions you have.

Explore the Community:

A great thing about coworking offices is the community of businesses that occupy the space. Spend some time getting to know other businesses in the space and see how you could potentially collaborate.

Make a decision:

Decide whether you want to rent a shared space, like

WeWork Dedicated Desk

, or an entire office suite. Once you've decided on the type of space that works best for your business, you can review your agreement carefully and sign the lease.
By following these steps, you can be sure to find the right coworking office for your business. 
Conclusion
Coworking office spaces for small businesses have become increasingly popular in recent years due to their many benefits, such as cost savings, flexibility, networking opportunities, and collaboration with other professionals. Coworking spaces provide small businesses with the resources and support they need to succeed in today's competitive business world by offering a collaborative and inspiring environment. With so many advantages, it's no wonder that coworking office spaces are becoming a popular choice among small business owners.
---
Interesting Related Article: "Tips to Get the Most Out of a Coworking Space"