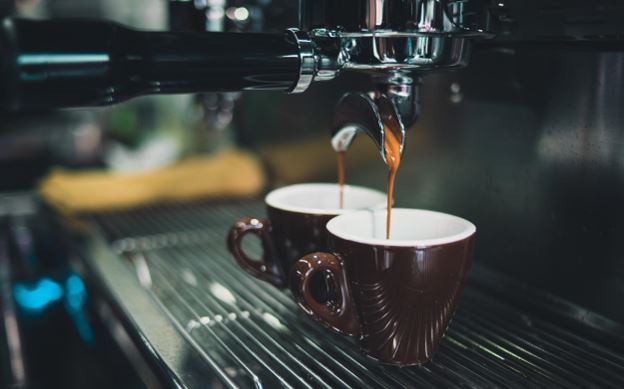 With more people than ever before working from home in 2023 going into 2024, some areas are losing traction in malls.
One of these areas is that of the humble coffee shop. Indeed, with fewer people needing to grab a coffee on the way to work in the morning, fewer coffees are being sold in city centers. However, this does not mean those remote workers don't want or need their coffee!
So, whether you are a remote worker who works long hours or you just love coffee, you may have thought about investing in a coffee machine. They can be a bit pricey, though, so here, you will be walked through some of the benefits of investing in one.
Convenience
In the intro, the fall of the humble coffee shop was mentioned as simply put, many people grabbed a coffee on their way to work. Why? Convenience.
If you are at home all the time, you may not have the time or the energy to pop into your local coffee shop to grab a brew, so this is a good reason to invest in a coffee machine. That way, you will have a freshly brewed cup of coffee to sit with during those Zoom meetings without needing to prep the coffee or wait for it to be made in a queue. If you are interested in a specific type of coffee machine, like an espresso machine, then head to The Appliance Depot to look at some of the coffee machines models available.
Cost
You may love popping into Costa on your way to work for a cappuccino, but, as many people may point out, shop-bought coffee is pricey! Long term, buying coffee from a coffee shop can add up, especially if you are making this purchase every day. Of course, buying a coffee machine may seem expensive in the short term, with many costing over $100, but in the long term, they will certainly save you a pretty penny.
Customization
OK, so many people have been in the queue at Starbucks or another coffee shop and heard the person in front ordering a 'white coffee, with skimmed milk, one shot of caramel, and no granulated sugar.' Or, you know, something similar. Many people will have also thought, 'Why don't you just make that at home?' It is a good point, and with a coffee machine, you can customize the coffee that you make to your taste preferences. If you want a stronger coffee that has a longer brew time, then you can do just that, allowing you to make the perfect cup of coffee for you.
Variety
As mentioned before, coffee machines allow you to customize your drink, but they also usually offer a variety of drinks to choose from. As you go through the week, you may want a stronger or lighter drink, meaning that with the click of a button, you can do just that. It allows you to be more versatile with your coffee and also allows you to experiment a bit more with different coffee recipes.
---
Interesting Related Article: "The Rising Tide of Coffee Consumption in America"