Flowers are one of the most pleasant things in the world, and they make excellent choices for gifts. After all, who can say no to a bunch of fragrant and vibrant flowers? They represent love, grace, and beauty. Whether you want to find flowers to send to a romantic partner or flowers to give someone on important occasions, you will find a wide catalogue of meaningful flowers to send to someone with your local florist. No matter what message you want to convey to someone, flowers make an excellent choice in bridging the gap where words aren't enough.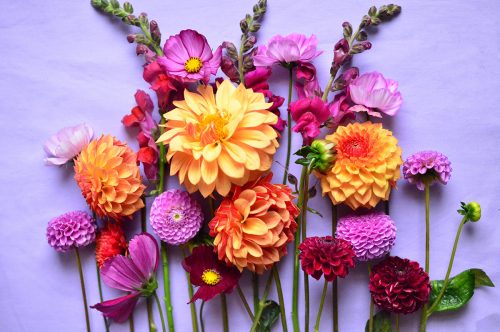 What Are The Top 9 Flowers?
Florists know how important flowers are in helping you express your deepest emotions to the important people in your life. They also know that flowers are quite crucial in making an occasion a remarkable event to remember. So, they have compiled a huge collection of flowers that you can present to your loved ones. Choose from an enchanting collection of flowers. Florists offer various types of flowers, including:
Carnations are perfect flowers to send to your mom on Mother's Day as the flower represents the eternal love of a mother. They also make ideal birthday and sympathy flowers.
Roses are perfect for sending to someone close to you, be it your partner, family, or friend. Florists often offer various types of roses, from long-stemmed roses to 12 roses and 100 roses.
Peonies are beautiful flowers available in various colours. Choose various species of peonies and find the perfect bouquet to pamper your loved ones.
Cheer up somebody on a bad day with a stunning bunch of lilacs. These beautiful flowers will leave your dear ones mesmerized by their beauty and glamor.
Daisies are not only bright and gorgeous, but they also represent a lot of things. Whether you want to show love and happiness or offer condolences to a friend during an unfortunate incident, they make the right flowers.
Sunflowers stand for longevity and warmth. They make the ideal flowers to send to someone to brighten their day and give them hope.
This beautiful flower stands for rarity and tenderness. Send them to someone to let them know they are special and no one can replace them.
Tulips stand for joy, love, and rebirth. So if you have some unfinished business with someone close to you, they would make the perfect choice in strengthening your bond.
Lily flowers stand for virtue, purity, and innocence. They are also considered as the 30th wedding anniversary flower.
These are just some of the few flowers they offer. If you want to view the full catalogue, visit their flower shop to find the best flowers at affordable prices. They have various types of flowers to suit a variety of budgets. You can go through their list of amazing bouquets and floral arrangements with different flowers.
Top 7 Occasions People Often Send Flowers For
Sometimes, life calls for flowers to enhance the situation. There are many situations where you might find yourself in need of flowers. When it comes to flower gifting, you can choose from a wide assortment of flowers that are suitable for anniversary flowers, graduation flowers, bridal flowers, and birthday flowers, among others. Most flowers hold special meanings, so it is important to know what to send to someone on varied occasions.
You can go through their stunning display of bright and colourful flowers to find one to send as a congratulations present to someone who achieved something.
Find beautiful and romantic red roses in bouquets and dozens to express your love to your sweetheart. Impress your partner by giving them flowers as a sweet token of love and appreciation on your anniversary.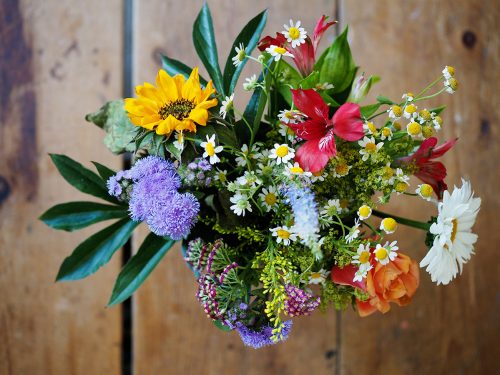 Flowers make the perfect gifts to send to someone on their birthday. For birthdays, you can send the recipient a bunch of their favourite flowers. If you don't know what their favourite flower is, you can go for iris flowers, roses, tulips, and as they make excellent birthday flowers. Let your best friend know you are thinking about them by surprising them with flowers on their birthday.
Sympathy and Funeral Flowers
You can brighten up the mood of a sick friend by giving them get-well-soon flowers. Give your best friends a ray of sunshine by giving them flowers when they are feeling down. You can also find funeral flowers to send to someone to express your condolences during unfortunate incidents.
They offer a gorgeous list of beautiful yellow flowers that make the perfect friendship gift. Choose from ideal friendship flowers, including sunflowers, tulips, and daisies.
If you have a sister, daughter, girlfriend, or wife, surprise them with beautiful flowers and put a smile on their faces. Browse through various flowers you can present to an important female figure in your life on Women's Day. From bouquets of colour-assorted roses to tender carnations, find the best flowers to cheer someone up. You can also find meaningful flowers to give to your mom on Mother's Day to celebrate the event.
Men love receiving flowers from their loved ones. If you have an important male in your life, be it your father, brother, boyfriend, husband, friend, or colleague, you can find the perfect flowers to give them. They offer chrysanthemums, daisies, and roses that men love receiving.
Whatever flower you choose, be it a majestic hydrangea bloom or a long-stemmed rose, you will surely melt the hearts of the people who receive them. So, make sure you strengthen your bond with your loved ones by ordering the best flowers. If you have an important event coming up that calls for flowers; they are always ready to provide the best flowers and convenient delivery to help you get your flowers to your loved ones.
---
Interesting Related Article: "Flowers That Symbolize Love"