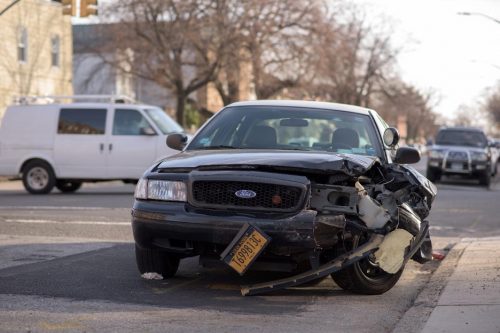 If you have been injured in an accident, speaking to an attorney may be an essential step to obtain the compensation you need. In some cases, you may receive an offer from an insurance company, and an attorney can help you evaluate it and work with you to determine the actual costs of your injury.
However, not all attorneys are the same. Choosing the right accident attorney for you means working with someone who will keep you informed about your case. It would stop you from accepting the first offer someone makes.
What Should You Look For In An Accident Attorney?
Choosing a lawyer with many ads is not necessarily the best option for you. Even choosing someone recommended is not always the best strategy because an attorney who was good for someone else's case may not be the right choice for your case. Once you have a list of potential attorneys, you'll want to look for these green flags:
Previous Experience: Look for attorneys who have worked on cases similar to yours and have won settlements and compensation for their clients. A law firm with many successful results has attorneys who get results.
Happy Customers: It's an excellent sign if an attorney has many previous clients vouching for them and offering testimonials and referrals. A good attorney will have plenty of evidence from previous clients who were very happy with the support and representation.
References: An attorney who receives referrals from other attorneys is respected in the field. A good flow of referrals means that the attorney has a certain level of experience, and other attorneys recognize their good work.
Numerous Resources: It costs money to build a strong case, including hiring medical experts and other professionals, ordering medical records, or conducting an accident investigation. A wise attorney will have the financial resources to cover these costs if he works on a contingency fee basis.
You can find this information about attorneys and law firms like Belluck & Fox attorneys by researching online, reading law firm websites, and contacting a law firm. Good law firms are happy to share the factors that make them stand out.
 Pay Attention
To build a positive working relationship with an attorney, you'll also need to watch out for some red flags. While these aren't necessarily "bad" individually, you'll want to avoid a lawyer who has some of these characteristics:
A high turnover of cases: Find an attorney who will spend some time on your case and make a genuine effort to get you fair compensation. Stay away from traffic law firms that accept the first offer an insurance company makes.
 Aggressive request: Lawyers need to market themselves. Since it's a competitive field, some lawyers approach potential clients in the hospital or send unsolicited letters to accident survivors who have filed a police report. Lawyers who are too aggressive in soliciting may be taking on a high volume of cases or may not be getting referrals from happy clients and colleagues.
Representing both sides: If you have been injured, look for an attorney who does not represent both the insurance companies and the plaintiffs—also, one who is not a generalist handling every case.
Accident and injury cases are complex, and you need an attorney aware of the latest changes in case laws.
Unrealistic guarantees: There is no guarantee in an accidental personal injury case, and no accident attorney would make promises about the outcome of the settlement amount.
You may notice red flags when you talk to an attorney at a consultation or do research online. Sometimes the signs of a poor lawyer are subtle. For example, if a law firm is challenging to communicate with or an attorney is impatient to answer your questions, consider what it would be like to work with them through a claim.
---
Interesting Related Article: "Tips For Hiring The Best Car Accident Attorney"