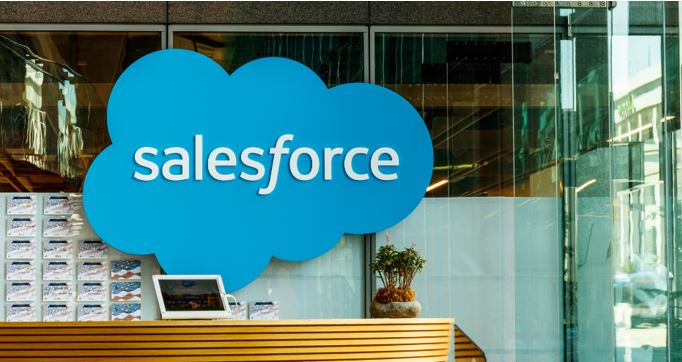 Even though 2020 was a difficult year, Salesforce stood out as one of the top-ranking companies in philanthropy (Change the World), culture (#1 Top 50 Companies That Care), innovations (World's Most Innovative Companies), and acquisitions (6 new acquisitions were added to Salesforce's already long list).
Salesforce is flourishing in all aspects of the business. With it, the CRM's functionality is also amplifying. When it comes to Salesforce's development, a big focus is on acquiring companies. As of January 2021, Salesforce has taken over 66 companies, and it is evident that they have more great things planned.
This post will answer all your questions about Salesforce acquisitions. Here you will get an insight into why Salesforce is securing top-notch AI-related companies. We will discuss the top 10 companies, now under the banner of Salesforce, and how they are doing.
Motivation Behind The Salesforce Acquisitions
The CRM software market is prospering. SuperOffice published that the revenues for the CRM business segment are projected to cross $80 billion by the year 2025. Based on this, Salesforce is keen on finding and acquiring innovative companies. You may ask, what is causing this increased interest in software businesses?
Staying Alive In The Competition
There are tons of different businesses that offer a "360-degree view of customer" services. However, Salesforce faces prime competition from Adobe, Oracle CRM for Demand, and Microsoft Dynamic 365 CRM. All of these competitors have unique features. To rise above them all, Salesforce is acquiring top-tier digital companies, and in turn, opening up new horizons for their clients.
Expand its functionality
The CRM platform caters to a large market with its marketing and sales tools. From retail to non-profit, all kinds of industries can benefit. Salesforce is continuously incorporating new businesses into itself to provide B2C and B2B organizations with better solutions that can help these organizations use data more efficiently.
Being the Best in the CRM World
For 8 successive years, Salesforce has been crowned as the #1 CRM platform. Its progression has been amazing, and they introduced more than 125 new services this year. Salesforce has set out to go beyond the limits and come up with services unlike any other before them. Their long acquisition list is proof that they are indeed one of the top organizations in the CRM software market.
Top 10 Salesforce Acquisitions; Why they and Where Do They Stand Today
Slack
Slack is the biggest Salesforce acquisition, acquired for $27.7 billion. It is one of the leading communications platforms. Merging with Salesforce Customer 360 was a giant leap and has completely changed perceptions about the work-from-everywhere processes.
With businesses shifting towards digital platforms, this merger provides solutions to create a virtual space for businesses. Now, collaboration tools such as online chat and video conferences have been made available to the Salesforce clientele. Helping them to better connect virtually with their audiences.
Adobe and Microsoft had such communication tools, and now Salesforce stands along with its competition.
Acumen
Acumen Solutions has been one of the best cloud consultancies. Salesforce acquired them in order to expand Salesforce Professional Services. Salesforce can now offer its clientele solutions best fit for running a business digitally. Moreover, it will also make the process of shifting into a virtual space much quicker and simpler.
Tableau
A top-notch analytics platform, the tableau was acquired in efforts to widen the services of Einstein Analytics software by Salesforce. Now, Salesforce is capable of providing excellent business insights and analytics to its customers, helping them in making better decisions for their business.
Tableau is now recognized as a crucial element in Salesforce's Customer 360 vision. It was also engaged in Opening Keynote at Dreamforce 2019.
Mulesoft
Mulesoft works on creating a smooth connection between on-premise systems and cloud products. Salesforce acquired them to make the digital shift easier for its clientele. With Mulesoft on board, the data transfer and access can be made much simpler, making the transition hassle-free.
Mulesoft will be converted into an Integration Cloud to help the users remotely manage data, apps, and devices.
Heroku
Acquiring Heroku provides Salesforce clientele with an amazing platform for developing customer-centric apps. With the help of numerous tools and workflows, along with the ability to integrate CRM data, users can now create apps that are secure and cater to particular use cases.
Although Heroku works efficiently, it is still constantly being worked on and updated. An announcement was made in January 2021 that the Connection Pooling for Heroku Postgres would be moved to GA. This much higher number of client connections will be possible without any hassle. Moreover, the users can utilize architectures on the Heroku platform better.
ExactTarget/Pardot/MarketingCloud
It is critical information that Pardot was acquired by ExactTarget to better run their own marketing tools. However, this caught Salesforce's attention, and ExactTarget was now a hot target for them.
Salesforces entered the arena of marketing with the acquisition of ExactTarget. It also helped Salesforce with its Marketing cloud and enhanced its performance. The customers can now have an impactful digital presence. The Salesforce users can now make the most of different digital tools to expand their reach to the target audience, increasing brand awareness and elevating the customer experience.
Pardot is a B2B marketing automation solution and LinkedIn connector that has managed to grow significantly. Recently, they introduced B2B Marketing Analytics Plus, Engagement History Dashboards, new Pardot email experience, and developer sandboxes for testing Pardot.
ClickSoftware
ClickSoftware helps manage mobile and field-service workers. Having them on board has definitely made Salesforce rise to the top. They have launched Field Service Lightning, which helps their clients with providing top-tier customer services to their clients. ClickSoftware helps service employees and also helps in increasing mobile workforce efficiency.
With the help of FSL, which came out as a result of this merger, Salesforce is gaining the attention of ISV solutions- now more than ever. As a result, they are focused on creating better scheduling and location technology.
DemandWare
Salesforce expanded its horizon by acquiring Demandware. Previously focused on B2B markets, they stepped into the world of B2C markets with this merger.
Demandware equips its users with cloud-based e-commerce tools. Salesforce can utilize this to provide higher-end marketing and CRM solutions to its customers. They may also target a new clientele by marketing their marketing and analytics services.
Salesforce Commerce Cloud is a product of this integration. It is a tool that helps build better customer relationships. Retailers, with the help of tools such as digital engagement channels, can improve their business, providing a better customer experience.
Krux
Acquiring Krux, Salesforce equipped itself with tools that can help its customers to better manage marketing and advertisement campaigns. This collaboration, with a data management platform, has made it possible for Salesforce to create a marketing cloud tool. This helps Salesforce customers to get their big data and sales operations in a much more organized manner.
Krux has changed into Audience Studio. It helps businesses build improved customer experience across all channels by equipping them with data management tools.
Quip
Acquiring Quip helps Salesforce provide its customers with a solution for document sharing. Quip provides tools that have word processing and presentation software that helps users collaborate better. It also provides an easy solution for sharing documents with live data from the CRM; this improves user satisfaction and engagement.
Salesforce Quip can now provide apps like Kanban Board, Calendar, Project Tracker, etc., all under the banner of "Live Apps." These are interactive apps that help users manage their work documents.
More than 900 organizations use Quip, along with 21st Century Fox and Securities America Inc.
Salesforce and The Acquisition of AI Companies
State of the Connected Customer, a report published by Salesforce's research team, claims that more than 60% of the customers would want companies to improve based on the feedback in terms of actions and behavior of the customer. Employing Artificial Intelligence in business models can have a great impact on customer experience and may also help with customer retention.
Salesforce is constantly working on advancing its Einstein AI platform, and in doing so, they are acquiring other AI companies so that they can merge with their strengths. An example of this is the acquisition of MetaMind, an AI company. Salesforce incorporated their algorithms and created a tool out of deep learning merged with CRM. This tool can help clients by automating their regular processes such as marketing and sales.
Similarly, in the year 2019, Salesforce got Bonobo, an AI start-up, on board. This collaboration produced tools for Salesforce's customers that could help them get insights utilizing online customer interactions.
Summary
Through this model of acquiring all kinds of businesses, Salesforce has managed to develop a large ecosystem that even has its own Appstore. Not only does this rank them #1 in the world's CRM platforms, but this also puts them on the map with other tech giants like Adobe and Microsoft.
Acquiring new businesses also helps Salesforce expand into different dimensions and in turn providing their customers with exceptional services and meet their expectations.
---
You may be interested in: Benefits of Salesforce Integration with Business Application