While many people associate blockchain with cryptocurrencies alone, the technology has applicability far beyond Internet fads and digital coins. In fact, blockchain has the potential to become a fundamental technology to the same scale as the Internet thanks to its potential for simple but effective encryption and wide-reaching digital security.
Interested in getting a job in this growing field? Here are some of the best blockchain jobs to pursue in 2021.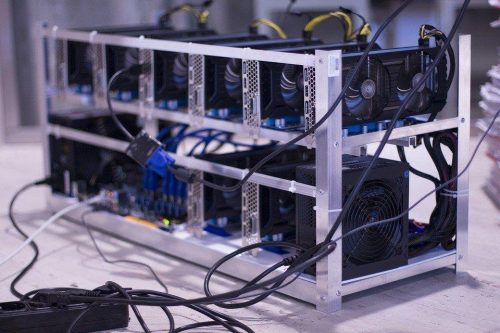 Blockchain Developer
Naturally, blockchain developers are in high demand since they actually design and make the blockchain technology of the future. As a result, you'll find most blockchain job openings for developers as opposed to other specialists.
In addition, blockchain developers work on so many different projects that you may need different expertise or real-world experience depending on your current objective. For instance, you may need some experience with financial programming and high skill concepts to create future blockchain technology or systems.
Consider taking the exams needed to acquire the right blockchain certification to maximize your chances of being hired.
Blockchain Project Manager
You can also look into becoming a blockchain project manager. This may be a great choice if you like to lead teams instead of sticking around as a team member yourself.
However, the job requirements for this position will likely be higher than those for a blockchain developer. That's because you'll need some leadership experience, as well as some proof of successful development cycles in your past projects to be hired.
Still, this could be a good choice if you want to be at the forefront of blockchain innovation and new ideas, especially if you have some great ideas for the future yourself.
Blockchain Legal Consultant
The legal side of blockchain technologies is sure to be fascinating. If your skillset happens to combine legal expertise and computer science, you might find that blockchain legal consulting is a perfect fit for your interests.
As a bonus, there are very few existing legal experts in the blockchain industry, particularly when it comes to regulations and restrictions. Therefore, you'll be at the forefront of pioneering legal codes and regulation decisions should you jump into this niche of the industry.
It may also become extremely lucrative in the future as more and more companies shift to blockchain technology development and need someone well-versed in blockchain legal answers to make sure they aren't fined or otherwise punished in the future.
Blockchain Business Consultant
Similarly, you can combine business acumen with blockchain interest and become a business consultant or adviser. This job niche may be particularly good if you already have some specialized expertise in the budding blockchain industry or other aspects of computer science.
It's a high-level position that will have you focus more on how blockchain technologies can impact the end-user and where the industry may be headed in the future. You'll also need to network extensively and know people working in the blockchain industry in order to secure a job. But it might be a great choice for those near retirement who want to share their expertise with up-and-coming entrepreneurs.
---
Interesting Related Article: "What is the future of blockchain technology?"