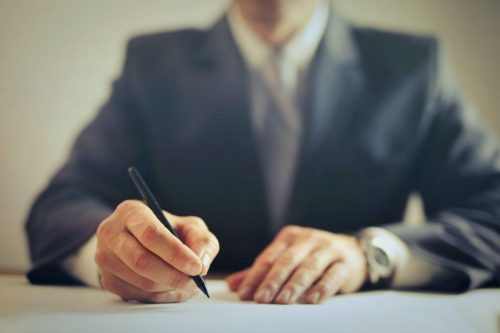 Workers' Compensation can affect workers in every industry, with employers paying out nearly $62 billion in benefits every year. Injuries on the job include broken arms from falling off ladders, carpal tunnel from stress disorders, and injuries from lifting boxes. Transportation deaths were the leading cause of deaths at the workplace, with 1,778 fatalities in 2020.
When you are affected by a workers' compensation case, consider reaching out to an attorney who can assist you with the initial review of the case, filing a claim, and proceeding through the appeals process as needed. Even when you think the case will be simple and straightforward, it's still best to have the protection you need both now and in the future.
Is an Attorney Required by Law?  
You're not always required to hire a workers' compensation attorney to represent you, but an attorney is often the best option to at least consult with as you consider whether to pursue the case. An attorney can offer insights into your case, while helping you to negotiate with the insurance claims adjuster. That representation can help you get what you're asking for.
It would be nice to imagine that an attorney will be superfluous. Your workers' compensation case could go off without a hitch, and you may not have anything to worry about. It's always better to seek legal advice and not need it than to need it and not have it. Legal counsel can offer a range of benefits as you deal with the ramifications of your workers' compensation case.
Evidence for Workers' Compensation Cases 
An attorney can offer advice on what evidence you need to gather in the case, including medical records, valuations on loss, and witness statements. Depending on the case, you may also need to gather photographs, videos, or other documentation and paperwork that relates to the injury and your workplace environment.
Your documentation could include pay stubs, emails, notes, records, as well as other employment and medical records that could help to prove your case. When you consult with legal advisors, they may be able to offer you further insights into what other evidence you'll need to gather or how they can assist you.
Possible Legal Options 
An attorney can offer insights into the possible legal options that are open to you, based on the injury and where you're located. Legal options are particularly important to consider if your workers' compensation claim is denied. In most cases, you have limited options:
Petition to appeal the workers' compensation claim.
Accept the denial.
File a 3rd-party personal injury lawsuit.
You may have other options to consider depending on the nature of your injury, your case, and where you're located. Whatever you decide, it's in your best interest to consult with a lawyer, so you have a better idea of what to expect from your employer and every other aspect of the process. Whenever the case is disputed, you need a legal expert who can handle your filings and guide you through the process.
How a Lawyer Might Be Able to Help 
In some states, you're required to have an attorney with you for your workers' compensation meetings. The goal is to make sure you have sound legal advice that will help you make the best decision for your situation. Just having a lawyer there to represent you can make the process more streamlined and less stressful. It can also mean that everyone will take you more seriously.
Types of Benefits 
Workers' compensation covers medical expenses, wage replacement, vocational rehabilitation, and other costs. If the injury is longer-term or more serious in nature, you may also be eligible for Social Security benefits and disability compensation. Here are just a few of the benefits you might be eligible to receive.
Permanent total disability benefits
Permanent partial disability benefits
Temporary partial disability benefits 
Medical benefits
Wage reimbursement benefits
Vocational rehabilitation benefits
Depending on the complexities, it may be more difficult to prove your case. That's where the expertise of a workers' compensation lawyer comes in handy. An attorney is in the best position to advise you on the benefits you should file for and how your eligibility for Social Security benefits and disability compensation might affect your workers' compensation case.
What You Should Know About Workers' Compensation Laws 
Workers' compensation laws are governed by federal statutes and state legislation. Based on those laws, you're eligible to receive fixed awards if you have an accident or disease. Here are a few of the laws that may be relevant in your case.
Federal Employees Compensation Act
Jones Act for seamen
Longshore and Harbor Workers' Compensation Act
Workers' compensation laws should mean that you're eligible to receive compensation provided you are affected by an injury that happened on the job. There are cases where you might still be declined, so you should be prepared for whatever might happen next.
How to Seek Legal Help with Your Case 
When your workers' compensation claim was denied, you need to consult with a legal expert who can help you better understand what to expect and what you can do in the case. Even though the law is different in each state, you should reach out for legal experts who can assist you. They will have the relevant knowledge you need for your state, with the expertise you need to make the right decision.
If you've been injured on the job, you should not wait. Reach out to an experienced workers' compensation lawyer to find out what your options are in the case and what you can do to gather evidence that might support your case. When you sign up for a free consult, you should get a better idea of what your legal options might be.
---
Interesting Related Article: "Covid-19 workers compensation for healthcare workers"