At this point, it would be difficult to find Canadians who have never heard of CBD edibles. Edibles are everywhere now in Canada, with many online and brick-and-mortar stores selling them. It's not surprising really, considering how fun and exciting edibles are, and you get to enjoy the benefits of CBD on top of that.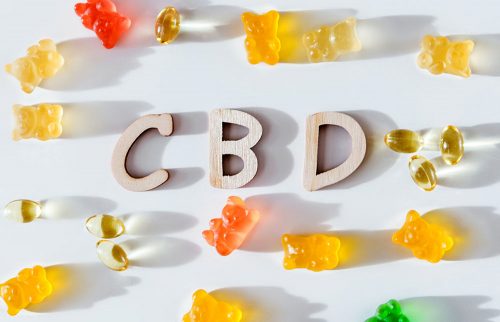 The industry of CBD edibles is huge in Canada, and it is projected to keep growing for many years to come. And the more it grows, the more inventions we are going to see in the future. Anyway, if you are planning to try edibles sometime soon, here are some things that Canadians should know about them.
What are edibles?
"Edibles" is the umbrella term for all CBD-infused products on the market, which include gummies, beverages, capsules and pills, and man more. These edibles are usually made with CBD oil or dried flowers and can be a great alternative to other methods of CBD intake like vapes or tinctures. In other words, CBD edibles are CBD-infused products that you can eat to get the benefits of cannabidiol.
When and where can you buy edibles?
In Canada, edibles are very popular and can be found in many places. Nowadays, many CBD products are being sold online and Canadians can order edibles there anytime and have them delivered to their homes.  Also, depending on where you live, there may be one or more nearby stores. You can simply visit the store and see if they have edibles available.
You can choose any kind of edible you want
One of the many great things about edibles is the great range of options you get. There are simply so many of them that trying every edible would take you a while. If one type of edible doesn't suit your liking, you can just try another one.
Nowadays, we have chocolates, gummies baked goods and pastries, superfoods, lollipops, beverages like coffee and tea, and capsules and pills. Among these varieties, gummies are probably the most popular one – they blew up in popularity back in 2017. Gummies are available in various flavors, shapes, and sizes. They are tasty and fun to eat, and some of them have portable packaging, so you can carry them around with you.
CBD beverages or CBD drinks are relatively new as well. Many places offer their own CBD-infused drinks, like beers, for example. Other places also offer their own CBD-infused sports drinks. So we may see even more CBD beverages in the future.
CBD chocolates are a classic in the CBD world. While they are not as popular as gummies, some people are crazy about them, and chocolates are a strong contender for gummies. And when you think about it, it makes sense that CBD chocolates are a thing.
CBD superfoods are also an interesting topic. Some people even said that the future of edibles are relying on these superfoods. Some manufacturers and businesses have already jumped on board with superfoods.
CBD edibles offer many benefits
Obviously, by eating edibles, you can get the benefits of cannabidiol. Like easing the symptoms of certain ailments and help you relax. This is what makes CBD a great alternative medication that is all-natural.
Long-lasting effects
One big advantage that you can get by eating edibles is the long-lasting effects. The effects may vary from person to person, but you can expect them to last longer – up to nine hours. For some people, this advantage is crucial as they need the effects to last longer or simply last for the entire duration of their rest or certain activities.
But there is a downside, you may need to wait up to two hours before you can feel the effects. To alleviate this, and if you need the effects to kick in as you need them, choose edibles that you can eat on the go, like gummies or chocolates.
Controlling the dosage is easy
When taking CBD from respected brands in Canada like Zen Leafs, you can never be careless about the dosage. As everyone's body reacts differently to CBD, it is difficult to find the best dosage for each person. The solution is to always start with lower doses first, see how your body reacts to that, and increase or even decrease the dosage as necessary.
Now, to control the dosage, you can read the label first. See how much the CBD content is per serving and eat enough of the edibles per day or session.
Beware where you store your edibles
Obviously, you need to keep edibles away from children and pets, as they won't be able to tell the differences. Especially if you have CBD gummies in the house. This is one of the biggest drawbacks of these edibles: they look like they can be consumed by everyone.
A good tip is to always store your edibles somewhere unreachable by children and pets. Keep them somewhere locked or hidden. Somewhere only you can have access to.
But on the other hand, this also means that edibles are very discreet. You can eat them in public and no one will think that you are eating CBD edibles. Perfect for people who love travelling with CBD, or taking CBD in public places.
Conclusion
CBD edibles are simply awesome. You have a lot of options from shapes, sizes, types, flavours, doses, and so on. Everyone in Canada can choose which edible is the best for them and keep exploring new edibles for many years to come.
---
Interesting Related Article: "CBD And Mental Health: How CBD Can Support It"