The introduction of a carbon tax has made many companies and business owners look for ways through which their companies/businesses reduce the amount of money spent on energy bills by their companies. CEOs are becoming creative in a bid to find the right supplier for their energy needs. A good number of company owners are now looking to energy consultants to help cut costs.
1. Cost Saving
The very first reason why businesses hire energy consultants is that they think they are spending too much on energy and want to be able to save some cost. An energy consultant will help you save costs in many ways.
A good energy consultant has all the necessary resources and experience to research all available ways through which you can save costs and will provide you actionable analysis to make it possible. A consultant will also analyze all available options such as renewable energy sources and make suggestions that will save your company, hundreds if not thousands of dollars.
2. Continuous support
A good consultant will not only give you suggestions that will help you save costs. They will also continue to provide you the necessary support. With this, you will continue to get all the newest energy information that will ensure your company continues to save as much as it can at all times.
3. Energy Bill Auditing
It is normal for humans to make mistakes. And this includes the humans who produce the energy bills at your energy company. Mistakes made by energy companies when billing businesses have cost so much business, hundreds if not thousands of dollars monthly. But by hiring an energy consultant, you avoid paying big for the mistake of the utility companies. An energy consultant will be able to detect errors made by your energy company thereby saving you money.
A good consultant will audit and detect any errors and ensure you are getting the fair rate. He or she will also help you avoid having to pay for energy services your company does not enjoy.
Unfortunately although hiring an energy consultant will do your company a lot of good, there are many so-called energy consultants out there who do not know what they are doing. This is why it is important to know how to pick the right ones.
But with so many of them available these days, picking the right energy consultant is never an easy task. However, two methods will surely work and they are – getting recommendations from your friends/families and reading online energy consultant comparisons or reviews.
By reading these comparisons or reviews of different energy consultants, you will get an idea of the energy consultants the reviewers have worked with that work for them. Also, by asking your friends or family members, you will get to know which consultant is worth your time and your money.
What to look for when hiring an energy consultant
1. Licenses and certifications
This is very important as if they do not have the right certification/accreditations then they can't be reliable. If you ask, a good energy consultant will easily provide you all the licenses that qualify them for the job. One easy way to ensure you are working with the right energy consultant is to visit your state's utilities commission's website and browse through the list of accredited qualified energy consultants. On your state's utilities commission's website, you will get to see a list of all consultants in your state that qualify for the job.
2. Their previous success rates
As is the case in all fields of life, people will try to tell you the sweetest stories to get you to sign up for their services but do you have to take their words for it? Why should they be telling you they will do a terrible job? To ensure you are working with an energy consultant who will be able to save your company money, you should ask for evidence of their previous works. A reliable consultant will be able to show you many previous success stories and as mentioned above, you can Google the said consultant and read what others are saying about them online.
3. Jack of all trades or a master in one area
What are they good at? A good consultant will be a specialist in a field and you should aim to only work with one who is a specialist in your field. Chances are that they are out to con you if they claim to be a specialist in different areas – industrial, hospital, commercial e.t.c.
4. Feel good factor
Do you feel good about the energy consultant after talking to them? If yes, chances are that they know what they are doing and will deliver a good job but if after talking to them you feel awkward about them, then maybe, just maybe your instinct is right and they are the wrong choice?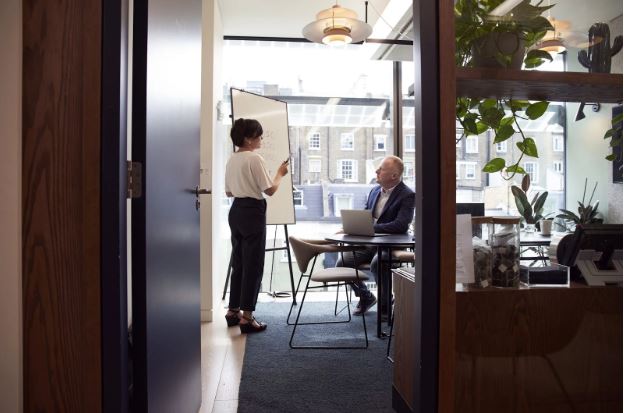 You should, by all means, get an energy consultant for your company if you are aiming to save costs on energy bills. However, you must exercise a lot of caution to ensure you do not lose money while trying to save costs. This is because there are so many consultants out there who are outright fake or do not know what they are doing and will end up costing you money rather than saving you money.
_____________________________________________________
Interesting related article: "What is renewable energy?"