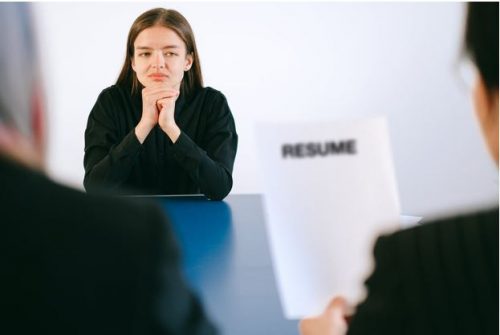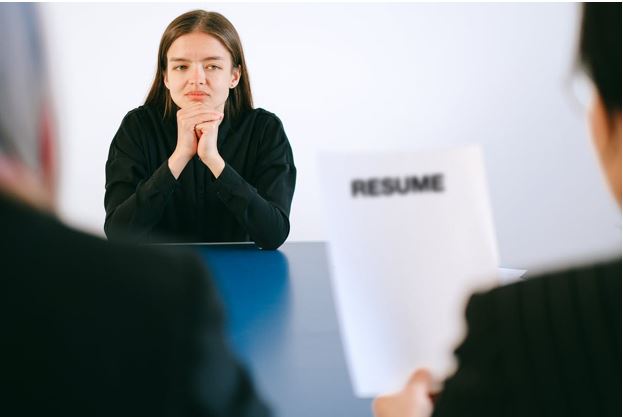 So, you just finished law school, or maybe, you a veteran barrister or solicitor looking for the next big opportunity. Getting hired by the top UK firms like DLA Piper, Clifford Chance, Hogan Lovells, among others, is no walk in the park. This is especially true for candidates who have not graduated from either Oxbridge or Russell Group. Graduates of these renowned universities account for over 75% of all hires across the UK.
Therefore, if you were not educated among the ultra-elite, you will have to come super prepared to stand any chance.
What should you pay attention to? Let's take a look!
Watson Glaser Test
Before we get into what top law firms are looking for in a candidate, let's take a look at how to pass the Watson Glaser Test.
Law firms across the UK are increasingly turning towards critical thinking tests, with Watson Glaser chief among them. The test is generally administered as part of their graduate recruitment process or training contracts to ascertain the candidate's ability to tackle issues outside the box. As you can imagine, analysis, objective thinking, and unorthodox solutions are golden skills in the file of law.
Here is a brief overview of the test subjects with a brief blub on how it relates to law.
Inferences: During trial hearings, lawyers will often come to conclusions by using the logical rule of inference by lining up a series of seemingly unrelated facts. The Watson Test presents true statements, which are followed by a series of possible conclusions (inferences.) From a five-point scale of true to false, decide how true or false each one is.
Recognition of assumptions: The recognition of underlining assumptions is crucial when trying to solve issues under dispute, especially when both sides are unaware that there are starting at different and unexpressed assumptions. After reviewing Several proposed assumptions on the Watson Test, you must decide if there actually is a justifiable assumption being made or not.
Deduction: Often, in law you will be tasked in proposing a general rule by looking at a specific example or narrow ruling. The goal is to find as many cases as possible where the rule on hand could be extrapolated from even though the facts of those cases may vary. On the Watson, you will decide if the conclusion of the given text follows or not.
Interpretation: This is another fundamental necessity in law, because it demands that the lawyer understand how to interpret the meaning of a document. Often times the textual meaning or intent of a document may be ambiguous, so conjecture (speculation) will come into play. Similar to the above section on deduction, you will decide if a conclusion is or is not "beyond a reasonable doubt."
Evaluation of Arguments: In law when looking at an argument, you have to know how to take into consideration the argument's strength in terms of its internal structure, external structure, universality, past precedent, and potential future impact. On the Watson Test, you will be tasked with evaluating an argument's strength from weak to strong, based on its direct or indirect connection to the question.
Great, so now that you have a basic understanding of the primary skill sets that Watson Glaser focuses on, and you can start honing in on them to impress your future employer.
Commercial Awareness
Having the technical know-how to do a job is simply not enough; you need commercial awareness. Commercial awareness in the context of law means keeping fully up to date on everything related to your field of law. This is what sets apart the good lawyers from the exceptional ones.
The questions that you are going to receive are going to vary from extremely specific to broad in nature. For instance, you might be asked to explain the difference between a merger or how the change in recent or proposed legislation might affect a given case. Those operating in administrative and public law will find that the dynamics are always changing and keeping on top of the news is itself a full-time job.
However, beyond showing a comprehensive understanding of the ongoings in your field, your future employer will also want to know that you attain a thorough understanding of the business itself. During your interview, you may be asked regarding:
An industry deal you found most exciting and why?
Recent deals that the company played a role. How, why, what, who…?
Asking you to plan for an economic turndown or crash?
What can you do to prepare for commercial awareness questions?
Join online related forums.
Read up in the Financial Times and The Economist.
Maximize your time in commute by listening to BBC Radio 4 instead of music.
Check out a website called RollOnFriday, which complies news and ongoings from law firms across the UK.
It is important to remember that top law firms are looking for lawyers who can provide legal advice from a pragmatic-business point of view. This includes taking into account strengths, weaknesses, threats, and opportunities, all while meeting deadlines and limiting costs in a completely confidential manner. Make sure that your knowledge is broad as possible and that you can identify any issues that could potentially impact your clientele or your firm.
Communication
Whether in court, a settlement negotiation, or just trying to explain complex legal information in layman terms, your communication skills will play a critical role in your day-to-day operations. For instance, if you do not have strong writing skills, you will fail as a solicitor, as your primary job will be drafting letters and legal documents. If you have trouble with public speaking, your reputation as a barrister will collapse, as will your cases.
Moreover, communication is also vital in promoting a healthy and effective office environment. Maintaining the right administrative practices and procedures allows co-workers to effectively coordinate for the good of the firm and clientele.
Even if you have a brilliant legal mind, take the time to brush up on the skills so that you not only pass the hiring stage but also take your career to the next level.
---
Interested Related Article: "How Law Firms Can Improve Their Online Visibility"