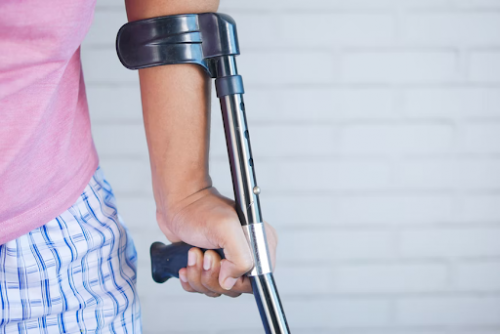 According to the National Center for Health Statistics, around 31 million Americans have injuries that require medical treatment every year. 
That includes a number of people who are injured at the workplace.  
In fact, according to the National Safety Council, each year, approximately 4.6 million Americans need medical treatment for injuries that are job-related. 
But what do workplace injuries cost America every year? Let us explore the statistics in more detail.
What Are the Most Dangerous Jobs?
The latest figures from the United States National Safety Council show that in 2020, the industry that experienced the most preventable fatal injuries was the construction industry. In fact, every year, around 300,000 fatal injuries happen on construction sites, with around 1,000 resulting in fatalities.  
Following the construction industry, transportation and warehousing had the largest number of preventable fatal injuries in 2020. 
The National Safety Council also states that the industry sectors with the highest number of fatalities per 100,000 workers were agriculture, followed by forestry, fishing, and hunting. 
For more general personal injury statistics, check out this insightful article about the numbers behind personal injuries in the U.S. 
What Do Workplace Injuries Cost America?
The National Safety Council's latest statistics show that the total cost of work injuries in the United States in 2020 was a staggering $163.9 billion. 
That figure includes:
$44.8 billion in wage and productivity losses.

$34.9 billion in medical expenses.

$61.0 billion in administrative expenses.

$4.3 billion in damage to motor vehicles that result in work-related injuries.

$6.2 billion in fire losses.
The figure also includes $12.8 billion in employers' uninsured costs. That consists of multiple things, including the value of the time lost by injured workers and workers who were not directly injured but involved in accidents, as well as the cost of time required to write up injury reports and investigate injuries. 
Breaking down the figures further, we can see that the cost per worker was $1,100 in 2020. However, that figure is not the average cost of a workplace injury. Rather, it relates to the value of goods or services that every worker has to produce to offset the cost of workplace injuries. 
How Much Time Is Lost Due to Workplace Injuries?
In 2020, a whopping 99,000,000 days were lost due to work-related injuries, according to the National Safety Council. 
That includes injuries that occurred in 2020 as well as injuries that were ongoing from previous years. 
Days lost in 2020 due to injuries that actually occurred in 2020 totaled 65,000,000. 
That figure does not include the time lost on the day of an injury and the time required for further medical treatment and check-ups after injured workers have returned to the workplace.  
Also, the figures for days lost do not include the time lost by workers with non-disabling injuries or other people who were directly or indirectly involved in the accidents. 
Wrapping Up
While health and safety measures have improved in industries across the board in recent years, a huge amount of workplace injuries still happen in the United States, and around the world, every year. 
Some jobs are more dangerous than others. For instance, the construction industry has the highest number of work-related injuries due to hazards like electrical cords across walkways, slippery surfaces, and employees wearing inadequate footwear, which can cause injuries like broken bones, soft tissue damage, and spinal cord injury. 
Not only do workplace injuries often result in life-changing circumstances for the injured parties. They also cost America billions of dollars every year.
---
Interesting Related Article: "How to Effectively Handle Workplace Injury"