Did you know about 80% of Americans below the age of 65 are active on social media?
The most valuable asset for your brand and the growth of your business at the moment could be your digital marketing. It not only helps promote your brand's growth but also establishes an online presence that is highly authoritative.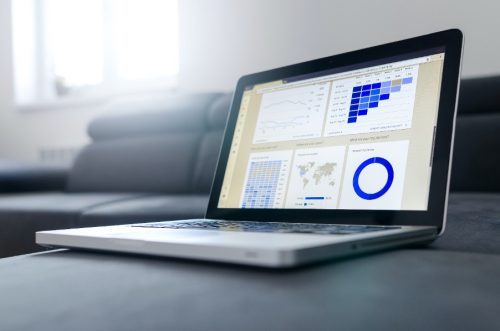 This article will give you an idea of how embracing a digital strategy will help build your brand.
Reach Your Customers Easily
An average person spends about an hour daily on their phone. If you want to reach out to promote your brand, you have to get on their screens.
As a brand owner, you should understand that your potential customers are already online, and they very well might be looking for a business like yours. Make your brand noticeable by optimizing your SEO, being active on socials, organizing giveaways, and being consistent.
You need to understand when a customer needs a product, they will search on the internet for more information about the brand. If the information is not there, they will look elsewhere.
Increase Revenue and Brand Reputation
Digital marketing is a tool that will help increase revenue for your business while also building its reputation.
Online marketing will give you access to your online audience which if done the right way, can result in high conversion rates which will then increase your business revenue. As more people become aware of your business and brand, the more leads you are going to generate.
Keep in mind that different marketing strategies will impact your revenues differently. So it's up to you to determine which marketing strategy works for your business so that you can implement it.
An Opportunity to Compete with Larger Organizations
Large corporations such as Amazon, Nokia, Walmart already have an established online presence. Even though this seems scary because of their huge following, it could be a blessing in disguise.
Digital marketing helps even the field when it comes to promoting products to potential customers. Every business uses marketing strategies such as pay-per-click (PPC) advertising, email marketing, SEO, and others.
For instance, if you want to rank higher on the search engines, you must have relevant content. Search engine optimization will not focus on the business name when ranking but rather on how it has been optimized.
Focus on Your Ideal Customers
Online marketing will help you increase leads by focusing your attention on reaching your ideal customers, whoever they are. It eliminates the hope of waiting for your customers to contact you after using traditional marketing techniques.
There are several online marketing tools that will help you create the right information for the right customer across your marketing campaigns.
Digital Marketing Elevates your Brand
In this modern-day, you don't want to restrict your marketing to traditional methods of advertising. Give your business an opportunity for growth through digital marketing. Not only is it cost-effective, but it also has measurable results and you get a wider market range.
Keeping your customers engaged is one sure way of compelling them to buy and digital marketing will help you do just that.
---
Interesting Related Article: "Digital Marketing Trends For 2021 -Expert Roundup"