How do you understand "what does paid promotion mean on YouTube"? Usually, if you want to promote your product and brand on YouTube without having to create your own blog and also pay for the number of seconds of advertising that you put in another video. YouTube has its own calculation so you can estimate their costs. Let's find out about YouTube promotion through today's post.
1. What is monetization on YouTube?
So what does paid promotion mean on YouTube? YouTube is an open platform that allows us to use and benefit ourselves from economic, entertainment, and many other activities. Each person will contribute a little to society and the community. Therefore, to increase the motivation for individuals and organizations, YouTube always has policies to help you earn money through posting, advertising, PR, or even personal selling.
Monetization means you can receive what you contribute to this platform
Applying for monetization means you can now earn money from the videos you upload to YouTube. If YouTube accepts your application, it will be based on your viewership, subscriber base, and whether you live in a country where you can apply for the YouTube Partner Program.
In addition, building YouTube channels for sale is also a great way to make money that many people are doing, but it will take a lot of your time and effort.
2. Rules for making money on YouTube
Although making money on YouTube is a completely free and active thing. However, in order not to be judged as a bad account and be restricted from some activities on this platform, and at the same time build a sustainable personal brand, you should know a few necessary rules before you plan to monetization on YouTube
Create an AdSense Account: This is an important step, AdSense is Google's in-house ad platform that is used to promote and sell advertising space through various channels, including YouTube. Connect that account to your YouTube channel.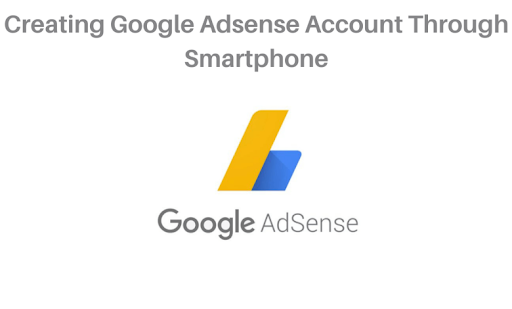 Creating an AdSense Account is an important step
Learn the YouTube Partner Program Requirements: You have to access the YouTube Partner Program or YPP. After that, you will receive some resources from this platform that can help you in monetization such as using merchandise shelf and be as a channel   membership. However, do some steps below first: 
Demonstrate that you are adhering to YouTube's monetization policies.

Users must have viewed your content for at least 4,000 hours in the last year.

You must have at least 1,000 subscribers.

You must have an AdSense account linked.

You must be in an area where the YPP is available.

There are no community guidelines strikes against your channel.

You adhere to YouTube's monetization policies (see below)

A two-step verification on the Google account associated with your YouTube channel adds an extra layer of security.
Enable YouTube Monetization: Following the instructions after your account is approved. Don't forget to open your YouTube Studio and select "Enable Monetization,"
Follow the YouTube Rules on Monetization: There are a lot of rules to follow, and your channel will be monitored to make sure you're following them. These policies are as follows:
Google AdSense terms with conditions

Community Standards

Policies for Copyright Monetization

Terms of Service on YouTube
Stay Within Copyright Laws: Follow the copyright requirements to make sure you can execute your plan with ease. Once you are licensed. All your products are unique and cannot be copied.
Avoid these things 
If You Want to make money from YouTube: Avoid controversy in cyberspace, and avoid using uncivilized language. Video content must be clear and true to the title to be searched, to avoid misunderstandings.
Learn more: Should know some more people to make easy money on this platform. Popular as merchandising, affiliate, selling video rights, getting fan patronage,…
Adhering to the rule of YouTube, you can easily get monetization
3. How you can make money from YouTube
Although there are quite a few ways to make money on this platform. However according to the extent, there will be some effective and ineffective ways, we have come up with the top 8 ways to make money on the YouTube platform that we find that the level of effectiveness is extremely high. Let's find out to make money from YouTube now.
3.1 Advertising on YouTube
Advertising is a traditional way that everyone knows to it, also. To get advertising on YouTube, you have to pay a cost equivalently because YouTube ads drive significant brand lift across the funnel, regardless of approach. Demographics also greatly affect advertising because it is not easy to segment the right target market to run.
Focus on the demography if you want to choose the segmentation for advertising
3.2 Affiliates
This is a fairly new form on the digital platform that if you are not in the industry, it is difficult to detect.
Affiliate Marketing, also known as affiliate marketing, simply means that you receive a commission when you promote a company's or brand's products or services online. You will now act as a middleman, connecting the company that wants to advertise the product with the customer.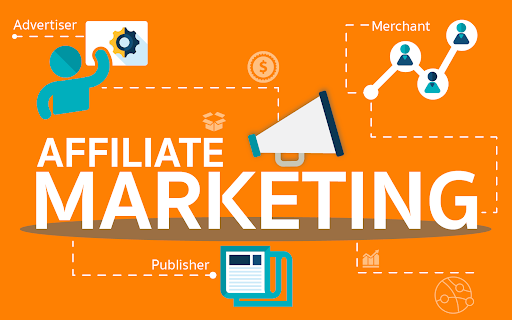 You can consider using affiliate marketing on YouTube if you understand about it
3.3 Channel membership
You can give your subscribers membership in exchange for exclusive content, badges, or custom perks. YouTube's Membership feature allows channel owners to charge for additional "perks" for "members" on their channel. And this fee will be charged monthly.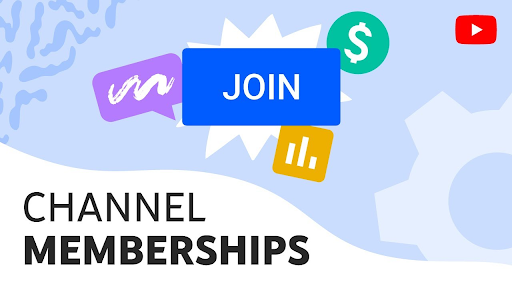 Create more reliability and get more membership fee
3.4 Patronage
This is a privilege that only people with authority in their channels have. It is similar to crowdfunding. A patronage is a form of using the channel's prestige to call on channel supporters to contribute more to the author for a better cause. You need to have trust and extremely high channel quality to do that.
3.5 YouTube shorts
YouTube Shorts Fund (YouTube Shorts Fund) is an opportunity for all users to earn money by creating the most popular short videos on YouTube each month.
Users are not required to sign up for the partner program or register in order to be considered for eligibility. Each month, YouTube will automatically contact the content creators who receive the most interactions and views to pay them for their work.
Get the top of the short video of the month, you will receive the fund from this platform
3.6 YouTube premium
Some creators can earn a portion of a YouTube Premium subscriber's subscription fee by watching content. This rewards content creators who create high-quality content. YouTube may pay you if your content attracts premium users.
3.7 YouTube brand connect
YouTube BrandConnect brings together brands and content creators to run branded content campaigns. YouTube BrandConnect enables you to earn money by including advertiser content in your videos and provides resources to assist you in campaign management. You always have complete control over the creative process and can choose which advertisers to work with.
Integrate branding with your videos. And you will get some money from the advertising.
Above is the answer to the question "what does paid promotion mean on YouTube" and some ways to earn money from the YouTube platform. Although monetization on YouTube is not too difficult actually you muse carefully about the copyright issue.
There is a general rule on this digital platform that the more reputation you have, the more accepted by everyone and the quality of your product requires equally high. Be careful with that because it can become a double-edged sword that affects you badly.
---
You may be interested in: Direct Traffic Monetization and Steps to Perform It