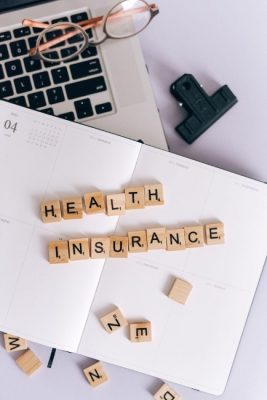 Medicare is health insurance for individuals age 65 and older. It is broken up into separate parts that cover different aspects of healthcare. Medicare Parts A and B are collectively called Original Medicare. Your Medicare Part B plan covers your outpatient needs, such as visits to doctor's offices, as well as the following services.
Clinical Research
Medicare Part B coverage includes office visits, tests, and qualifying clinical research trials. Research studies on different types of medical care test their safety and efficiency and provide scientists with answers. They may also provide you with the care and treatment you need. Clinical research studies include surgical treatments, medications, diagnostic tests, and new types of care to learn how those treatments and tests will benefit patients. Scientists may also discover new ways of using treatments that already exist.
Ambulance Services
When you need transportation to a hospital or skilled nursing facility for an emergency, then your Medicare Part B plan will pay for ambulance transportation, including transportation via ground, helicopter, or airplane. Suppose you need medically necessary ambulance transportation to a facility that furnishes a certain type of treatment in a non-emergency situation. In that case, your Medicare Part B plan may cover it.
Durable Medical Equipment
Medicare Plan B also covers medically necessary durable medical equipment (DME) to use in your home. It includes but is not limited to:
Blood sugar meters
Canes
Commode chairs
Continuous Positive Airway Pressure (CPAP) devices
Crutches
Hospital beds
Lancet devices and lancets
Nebulizers and nebulizer medications
Oxygen equipment & accessories
Patient lifts
Pressure-reducing support surfaces
Suction pumps
Walkers
Wheelchairs and scooters
Certain Prescription Drugs
Although prescription drugs are covered under Medicare Part D, some are covered within your Medicare Part B plans. Injectable osteoporosis drugs, erythropoiesis-stimulating agents, oral End-Stage Renal Disease (ESRD) drugs, select antigens, blood-clotting factors, and medications that you must use with your DME are covered under this plan.
Mental Health Services
Medicare Part B may also cover qualifying mental health services at inpatient facilities or outpatient services, such as individual and group psychotherapy.
What is not covered in Medicare Part B?
It's important to understand that your Medicare Part B plan will not cover:
Dental
Vision
Hearing
Hospice care
Prescription drugs
When you want more information about what Medicare Part B covers and how to get the care you need for treatment and services it does not cover, then you should speak with a licensed insurance agent. They can advise you about affordable plans that allow you to keep the doctors and specialists you are already seeing.
How do I enroll in Medicare Part B?
Suppose you are already receiving Social Security income benefits at age 65. In that case, you will automatically be enrolled, and your card will arrive in the mail between one to two months before your 65th birthday. Otherwise, you need to apply for Medicare. The Medicare General Enrollment Period runs from January 1st to March 31st every year. Your benefits begin the following July. If you do not want to wait or have questions about your specific healthcare concerns, you need to speak with a licensed insurance agent in your area who can advise you on how to sign up and get the most out of your plan.
---
Interesting Related Article: "What is Medicare?"