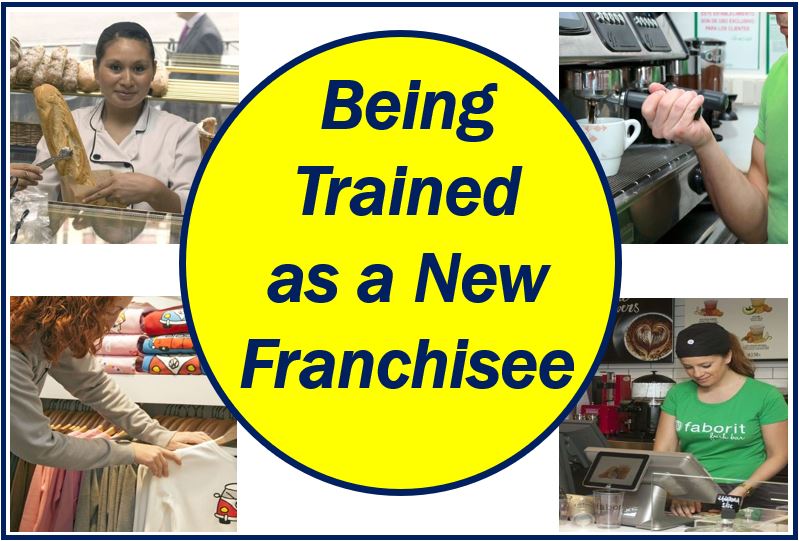 You've signed the franchise agreement and are now another step closer to opening your own business. You may already be visualizing your life as an owner, however, before you start planning that grand opening party, there's another thing you must conquer—training. It's one of the final pieces of the puzzle, making the transition to your new world more real.
On average, it's a week or month packed with workshops that'll help you make a success of your unit. You attend both hands-on and theoretical training sessions during which the coach familiarizes you with the company policies and practices. The franchise orientation is also a chance for you to get answers to the important questions you failed to ask during the initial meeting.
Franchise training actually encompasses two different types of learning. One is known as "initial training" that takes place prior to the opening of your unit. This type of training is designed to help you learn as much as you can about what's expected of you from the franchise. The other is known as "ongoing training" which is meant to upskill the franchise owner and employees.
It is generally recommended that, before you jot down your signature on the franchise agreement, you make sure you've secured some details regarding training to avoid nasty surprises. Here are some questions to consider that will help you get the most from the onboarding stage:
Where will the training sessions be delivered?
How long will it take to complete the training program?
Who will be leading the sessions?
Who will participate in initial training?
What topics will be covered by the training program?
If you've got your sights set on a franchise in the USA, you'll probably want to request the operations manual to confirm that the franchise will train you in all aspects of operating the business successfully. Some franchises won't let you see this until you've been approved as a franchisee, but others might let you have an outline of the document when you visit their offices.
So, what's in store for you at franchisee training?
Remember that all franchises are different and conduct their training programs in different ways. Nevertheless, below are some of the most common elements of new franchisee on-boarding, compiled in collaboration with F45 Training.
Introduction to the products and services being offered
Recruiting, hiring, and managing employees
Learning how franchise marketing and advertising work
The operation of computer and accounting software
Procurement and management of supplies and equipment
Site selection
The processes and workflows defined in the franchise's operating manuals
Building, leading and scaling a successful franchise unit
Finding effective solutions to complex issues
Training and developing staff
Creating strong brand positioning
Safety, security, cleaning and maintenance
Day-to-day money management
Most programs begin with training that is run at the franchisor's head offices. Franchisees learn the theoretical aspects of the business in a classroom setting under the leadership and guidance of a coach appointed by the franchisor. Training at the headquarters is followed by onsite training, usually at a franchise location, where you'll observe and take part in the daily operations as well as practice the knowledge and skills you've obtained from the theoretical courses.
Ongoing training plays an essential role in the profitability of your franchise unit. Whether it's through online courses or physical classes with certifications – the introduction of new products/services, technology and processes requires that franchise owners and their staff continue their professional development.
For the duration of the franchise license, head office will provide ongoing support in the form of site inspections, advertising assistance, and regular contact such as phone and conference calls, emails, and newsletters.
A solid training program is a major cornerstone of a thriving franchise business. Before deciding to buy a franchise, check that the franchisor's training program offers relevant content and active demonstrations that truly support the business goal.
Video – What is Franchising?
Franchising is an arrangement between a franchisor and franchisee. The franchisor gives the franchisee the right to distribute and sell a product or service, as well as use its business name. This Market Business News video explains the meaning of the term using simple examples.