Learning cryptocurrency is an in-depth process that requires patience and consistency. The current growth in the concept has given rise to curious minds wanting to learn and explore more about this field of finance. However with the pros comes a set of cons, with the major one including the risks and myths. Cryptocurrency is assumed to be a risky form of investment and perhaps somewhere it is. However breaking a myth to you, crypto when utilized with the right methods can be free from scams and can yield potential outputs.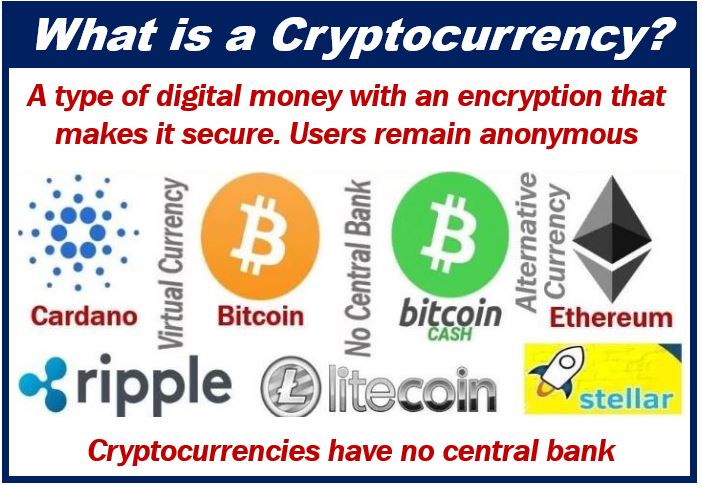 Crypto is popular among the tough nowadays coming from majors such as business, finance, computer science, etc. With a keen interest in investment techniques and more, the industry keeps on flourishing and will soon be on top of the global market. 
Understanding the very basics of Cryptocurrency
A decentralised form of digital currency that works on blockchain technology. Every transaction is made on a public ledger named blockchain. Now you must be thinking how can public transactions be safe and risk-free? Well, bitcoin owners or users are assigned two sets of keys – one private key confidential to the owner only, which is used to access the transactions, and a public key which is sent to another party for transmitting price money.
Crypto transactions do not entertain any third-party access and users here need to be aware of the platform they are trading from. 
Cryptocurrency Investments
Secure and safe crypto investment works as future investments. Bitcoin is a peer-to-peer form which means no interaction with the back or any form of credit card agency is there.
The transaction holds a minimal transaction cost and no third-party access. Fast and transparent, the transactions are irreversible eliminating the risk of fraudulent activities even for small-term investments. One can trade bitcoin exchanges such as WazirX which are much safer and secure for investors. 
Ways to learn the concept
1. Digital Courses
Introduction to Digital Currencies (Offered By UNIC)
Taught by Andreas Antonopoulos and Antonis Polemitis. It is a free course that represents the first course in the MSc – Digital currency offered by UNIC. 
This particular course teaches the broader framework of the history of crypto money and deals with the practical implementation of crypto, the evolving nature between digital currencies and money firms as well as the global market.
Another great course is Bitcoin and Cryptocurrency Technologies by Princeton University – Coursera. This free course deals with basic concepts of crypto and teaches through video lectures. Concepts such as bitcoins storage, investments, basic principles, and bitcoin security are taught to broaden the concept at a young age. 
2.
 

Video Source: YouTube

Some of the major youtube channels that teachers about crypto include – 

The BitBoy youtube channel has over 1.17 million subscribers and deals with experienced discussions on the technical and fundamental analysis of crypto, projects, news, and more. 

The Moon provides chart setups, millionaire trading, and investment procedures modules for reaching upscale. 

Hashoshi is another amazing youtube channel that provides a summarization of crypto projects and their comparison with others. With deep coverage and research, the channel has it all. 
3. Audio Source: Podcast
What Bitcoin Did by Peter McCormack 
Zeroing in significantly on the establishment of blockchain innovation and Bitcoins, The series "What Bitcoin Did" by Peter McCormackdeals with a stock-to-stream model depicts the drawn-out benefits and the future parts of Bitcoins and different types of advanced resources.
Bitcoin Audible by Guy Swann
The digital recording arrangements expect to make crypto and its insight safer, free, and available to everybody. With a blended organization, this digital recording incorporates a bunch of meetings with cryptographic money specialists as well. conversations on QE4 and loan fees.
4. Books
The Book of Satoshi by Phil Champagne
The book offers a mysterious creation of bitcoin and the history behind the name "Satoshi Nakamoto" – the founder of bitcoin, 
The Blockchain Developer by Elad Elrom
Dealing with technical discussions and detailed information, this book discusses developing your blockchain and more. 
Summary
Learning crypto can help you make money online with bitcoin has become easier with multiple digital resources available nowadays. One can attain in-depth knowledge through these sources and master the art of digital investments. 
---
Interesting Related Article: "Bitcoin Trading Concepts You Should Know"